Oftentimes, our customers are smart or handy people who are just overwhelmed by life. They have the know-how, but not the tools, time, or energy to get rid of their old washer or deck debris.
I found myself in a similar position before I started JM Junk Removers. It's why our team does what we do.
Cleaning out the garage and found a pile of clutter?
Ready to move, but not to take everything with you?
Have a single item, but no time to get rid of it?
JM Junk Removers is here to give you a hand!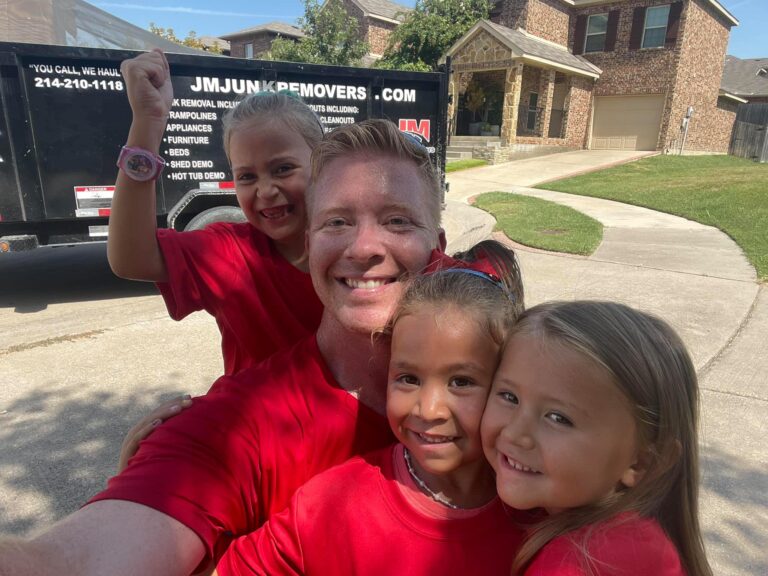 Why We Started A Junk Removal Business?
First time was when I was getting rid of four old concrete fence posts that surrounded our above ground pool. I had no way to transport them and even if I did have a way to take them somewhere I also had no idea where!
Fast forward a year later and I began the dreaded moving process. Of course I had furniture and a giant pile of stuff I had no interest in taking with us to the new home. Once again we had no way to make these things go away and no idea where to take them! 
As is the American way I decided to create a solution for all of those that may have this same issue. Thus JM Junk Removers, LLC was created!