Storage Unit Cleanout Company
If you have junk in storage and are thinking about cleaning it out, there is no better time than now. Call JM Junk Removers to get started!
Instant Service Quote
Tell Our Team What You Want Gone!
214-888-5865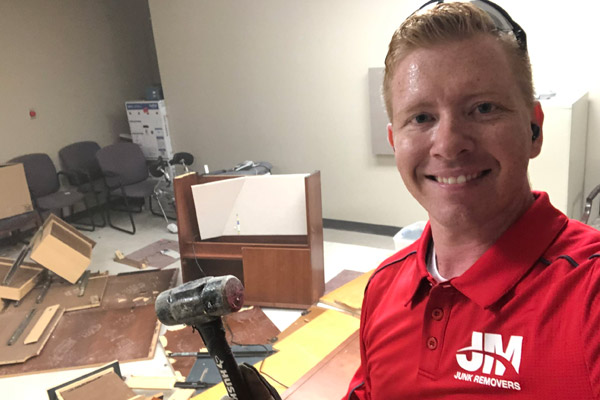 Our Team Is Fully Insured & Licensed To Handle Your Project
Storage cleanout is a necessary part of downsizing, moving, shipping goods, or just plain clearing out space. Some people do it before they put their items into storage. Others do it when they are preparing to move out of their homes or apartments.
Whatever the reason, when it comes time for a storage cleanout, it's important to choose a company that you can trust. JM Junk Removers is a reliable and experienced company that can help you with your storage cleanout needs.
We are fully insured, bonded, and licensed to handle your project. We have been in business since 2018, and have the experience and expertise to get the job done quickly and efficiently.
When it comes to storage cleanouts, we know what we're doing. We can remove just about any type of junk you have in your storage unit whether it's a couch, TV, or a heavy item like a pool table or piano. We will work diligently to remove all of the clutter from your storage unit so that you can get onto the next project. Contact us online or call us at 214-888-5865 to learn more about our services. We look forward to hearing from you!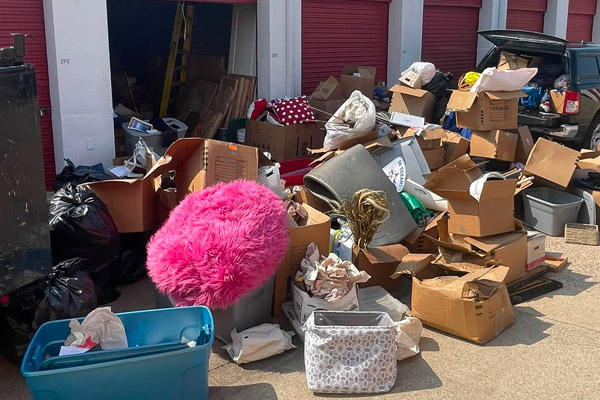 Storage Cleanout Is A Dirty Job, But Somebody's Gotta Do It
A storage unit is the perfect solution for storing your belongings. It gives you a lot of space for a cheap price, and it can be conveniently located storage close to your home.
Unfortunately, storage units have the tendency to fill up quickly. When items have been stored inside of a unit for too long, they can start to collect dust or even develop mold. If you need more space in your unit but don't want to pay for another one, storage cleanouts might be the solution for you! Our team is experienced and efficient when it comes to removing all of those old items from your storage unit so that you can make room for the new ones!
We're confident that our services are the best in town. Our team of experts will have your unit emptied and ready for more space or a new tenant in no time!
Reach Out For Your FREE Quote On Storage Cleanouts!
There's no need to live with clutter, whether it's in your storage, garage, or house. Get rid of the unwanted items that are taking up space and causing you stress.
⭐⭐⭐⭐⭐
"The easiest way to get rid of junk! We had a storage unit we needed to clear some stuff out of. Initial call for quote and scheduling was quick and easy. They came during the window of time they said with calls before letting me know they were on the way. Once they arrived they were very nice and friendly. The quote on the phone was exactly what I paid. Truly a great experience and will call them for any future needs." – Whit W.
Call JM Junk Removers in Texas for fast, friendly service at affordable rates. Our team will remove all kinds of trash from your space – including appliances, furniture, construction debris, and more! We'll haul everything away so you can get back to living clutter-free! Call us or text us at 214-888-5865 or contact us online and we'll give you a call back FAST!
Book Online Now
To Save $20
Book Online Now
To Save $20
Getting Your Storage Unit Cleaned Out In Texas Is EASY!
The process of getting junk removed is really straightforward. All you have to do is contact us with a list of items that you want to have removed, or schedule a consultation to visit the property which will allow us to assess the scope of the job at hand. If you're not sure what junk removal services are available in your area, just call us at 214-888-5865 for more information.
Local Junk Removal & Hauling Services