Shed Demolition & Removal In Dallas TX
At JM Junk Removers we provide professional shed demolition and junk removal services.
Instant Service Quote
Tell Our Team What You Want Gone!
214-888-5865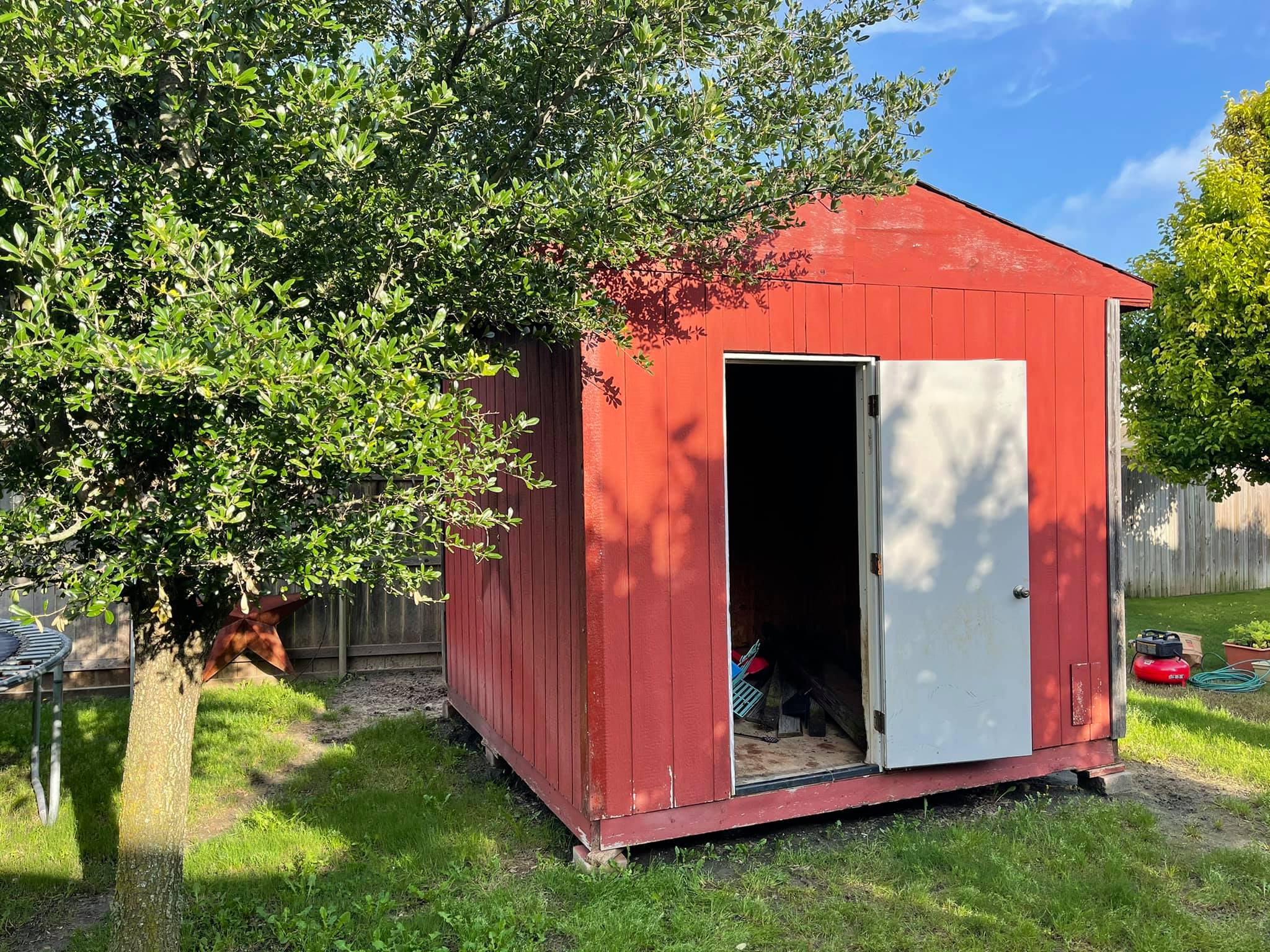 About Shed Demolition & Removal
shed demolition can be a big job. Not only do you have to deal with the actual demolition process, but you also have to remove all the leftover debris. That's where we come in. We're a shed demolition company that specializes in removing all the leftover debris from your property. We'll even haul it away for you so you don't have to worry about it.  We take pride in being environmentally responsible by recycling or donating.
Whether you are in Forney, Terrell, Rockwall, Rowlett, or any other area in the Dallas Metro area, you can count on us!  We have the training and experience to make the job quick, easy, and painless for you.
On top of shed demolition, we offer a variety of demolition and removal services including: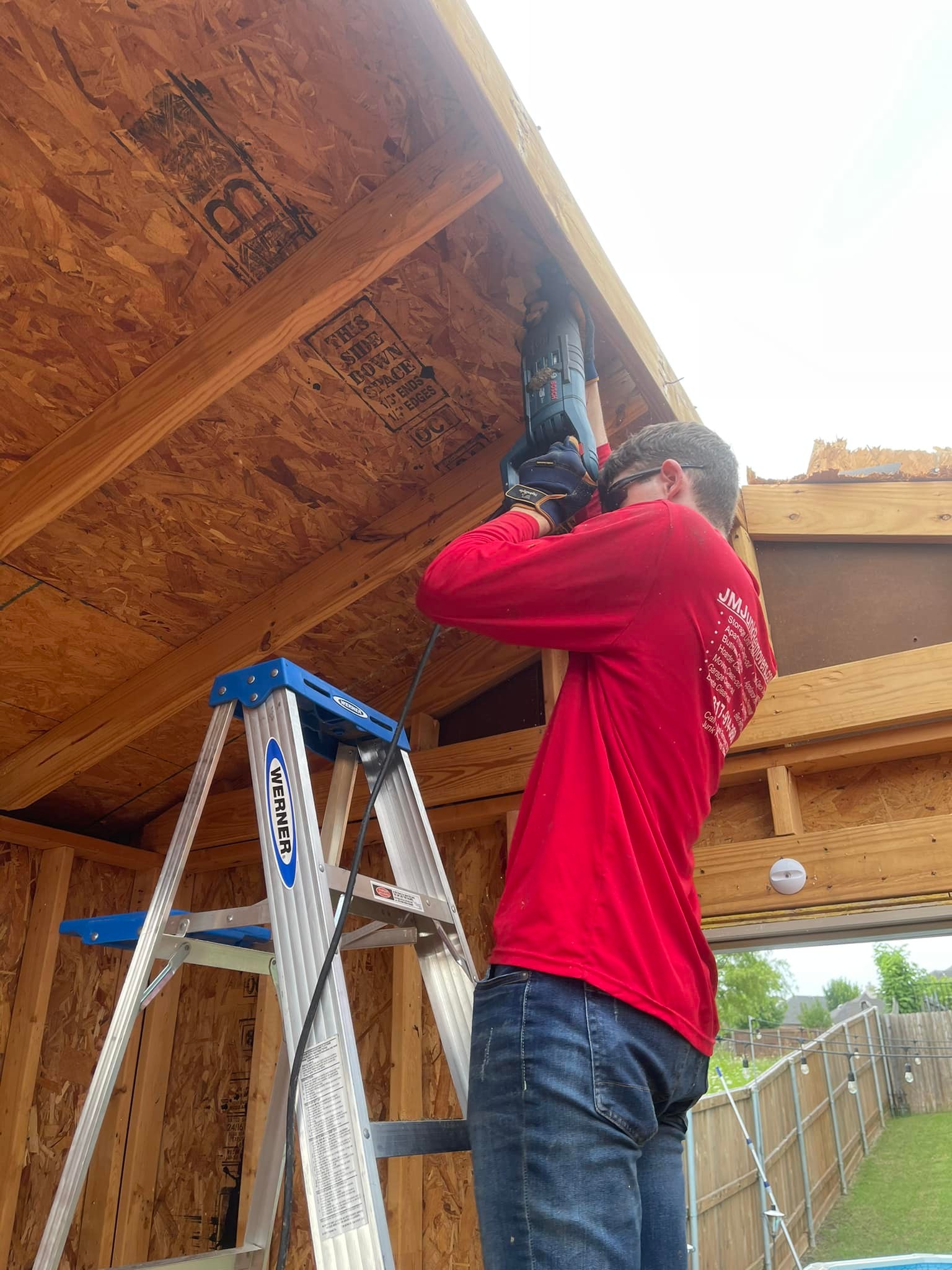 5 Star Service Guaranteed
Got an old shed taking up space in your yard? Sheds can be a great storage solution, but once they've outlived their usefulness, it's important to get rid of them properly.  There is no need to have an eyesore wasting away in your yard! Why not turn that space into something more useful! Tearing down and removing a shed may seem like a daunting task, however with JM Junk Removers you can get it taken down and disposed of easily!  Let our highly trained, insured field crews take care of the hard work, stress, and disposal for you with our shed demolition services. Let us give you back your time by doing the job for you!
As a locally owned and operated business serving your area, we strive to provide our neighbors with professional service you can trust. If you need professional, on-demand shed demolition and removal services around Dallas, just call on JM Junk Removers at 214-888-5865!
⭐⭐⭐⭐⭐
"JM Junk Removers are the BEST! I'm a real estate agent and I see junked up properties all the time, but this one too the cake. My clients had two acres they were selling and a tenant that left it a mess. An abandon mobile home, sheds full of junk, old tires had been thrown out there. Josh at JM came out, walked the property, gave us a price and just took care it! He quoted us, stuck to budget, kept us informed along the way! He will be my GO TO from now on! I highly recommend JM Junk Removers" – MJ Jones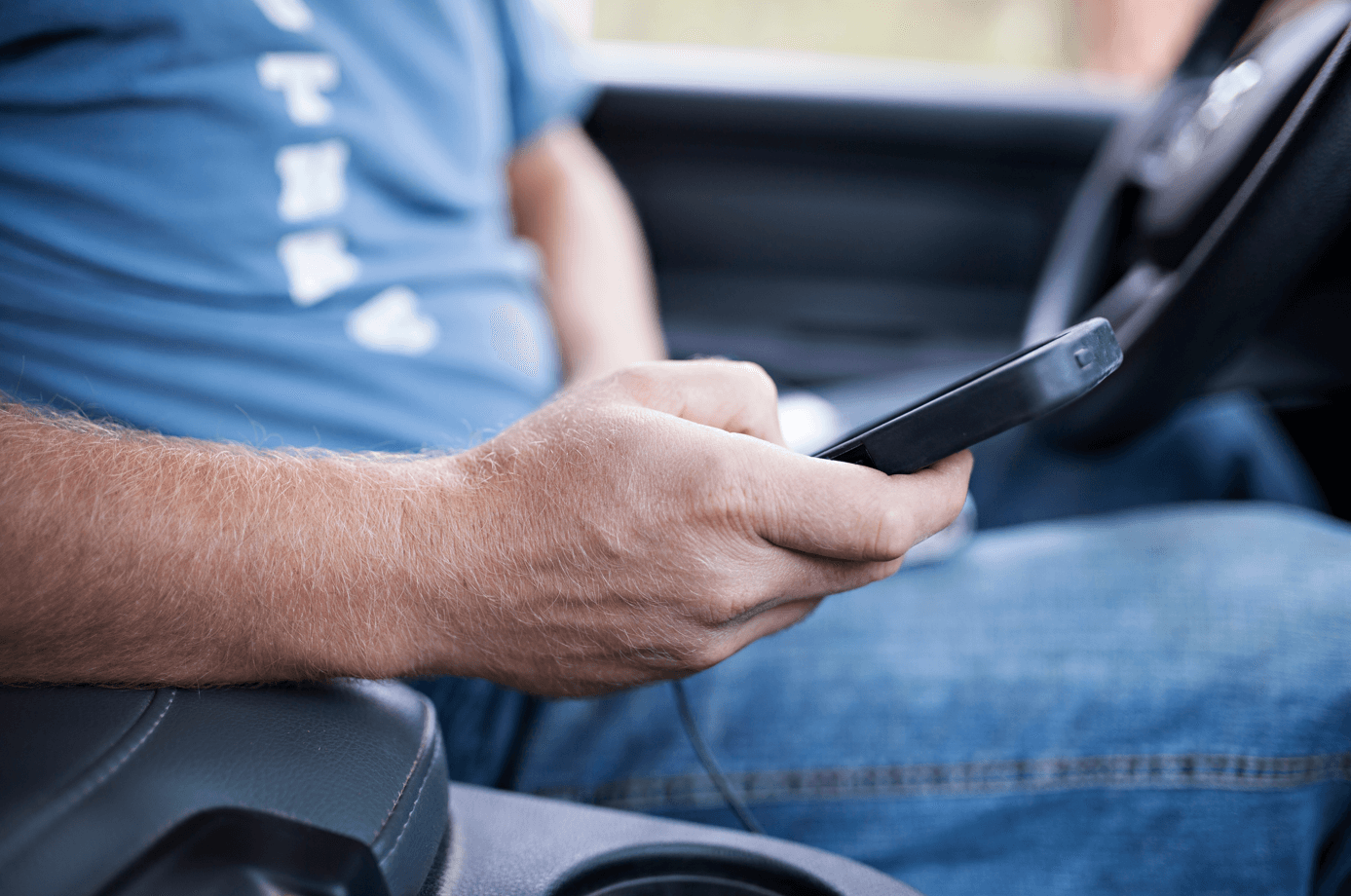 Timely Service, Contact JM Junk Removers
At JM Junk Removers we know your time valuable! When you schedule your shed demolition service with us, we will give you a two hour window. As our day progresses, we will contact you 30-40 minutes prior to our arrival with an exact ETA.  Once we are onsite our field crews will give you an exact price on the junk removal service you are needing. If you agree with the price, the field crew will get right to work! Our field crews are prepared to efficiently complete your job, while you spend your time on more important things.
JM Junk Removers is a company that specializes in shed demolition and junk removal. We have the experience and equipment necessary to safely and efficiently demolish your shed. We also offer comprehensive removal services to help you dispose of any unwanted items from your property. When you hire our professional field crews you are giving yourself back time better spend for you, and no strain on your body. Let us take the stress away for you!
You can reach JM Junk Removers any day of the week by calling us at 214-888-5865 or contacting us online!
Also, we love texting, send us a picture of your shed you want removed and we might be able to quote you over the phone: 214-888-5865.
You will never go wrong when choosing JM Junk Removers! Our core values are upheld in our daily routines, conversations, and how we perform out in the field not only with our customers, but in our community. We proudly uphold our core values to better serve our customers and ourselves.
Our Core Values:
Accountability 
Accountability is when we accept the wins and the losses. We accept and own it to evaluate all angles of a situation. The enemy of accountability is bad communication and assuming! Be clear in all of your actions. If a mistake is made or a point is not clear then work out how it can be improved with yourself and those that need to know. 
Excellence 
We strive to become excellent  in all areas of our lives. We resist stagnation and complacency. Stagnation is death to the soul and we need to stay aware and active to move forward in positive ways. 
Team Work 
We cannot achieve as much as we need to alone. We must be able to trust each other and work as a team. This propels us forward as a unit and teaches us many lessons that we wouldn't have learned if we were alone.  
Safety 
Safety should always be at the top of our minds. Safety for ourselves AND those working with us. We must be aware of our surroundings and protect ourselves and each other. 
Honesty 
Honesty is the trademark of good character. Our word is our bond and it has power as long as it's respected and exercised. Once tarnished it's a big hill to climb to regain ground. It's easier to be honest and take accountability to avoid unnecessary scrutiny and stress! 
Gratefulness
Every day we wake up we have something to be grateful for. Life is much more fulfilling when we live a grateful life, no matter how big or small it may be. 
Family 
Family is why we're here! Also know that family can be more than blood. Family are the people in your life that you're willing to sacrifice for. Our customers, coworkers, and family should always be treated with respect and love. 
Core Values 
Excellence – Strive for excellence in ALL things.
Accountability – Accountability starts with YOU!     
Teamwork – Success requires great teamwork.
Safety – Be mindful of safety at all times.
Honesty – Try to be honest in all of your doings.
Gratefulness – Practice gratefulness each day.
Family – Treat co-workers and customers like family.
Purpose
To be the solution to our customers clutter and demolition needs while providing professional and high quality service 
Mission Statement
To build a business that fosters mental, physical, and spiritual growth to each team member while providing award winning service. 
Guiding principle 
Always provide a solution to the problem. Think outside the box but stay within our values. 
We Will Take Down Your Shed Remove All The Debris
The team at JM Junk Removers has the manpower and the proper equipment to tear down and haul away your old shed. If you have an outbuilding or shed that needs to go, then call on us! You may find that you simply no longer need or want the building on your property. In that case, we will be happy to help by providing the know how and manpower for your shed demo needs.
Storm damage, POA regulations, city codes, and age-related deterioration can also be a cause for removal. No matter the reason, if you have a storage shed or barn that you would like to have removed, you can count on JM Junk Removers to get it done!
Book Online Now
To Save $20
Book Online Now
To Save $20
Local Junk Removal & Hauling Services