Junk Removal Dallas TX
At JM Junk Removers is your one stop shop for all your junk removal Dallas needs! We make the whole process quick and easy so you can get back to what matters to you! Not your junk.
Instant Service Quote
Tell Our Team What You Want Gone!
214-888-5865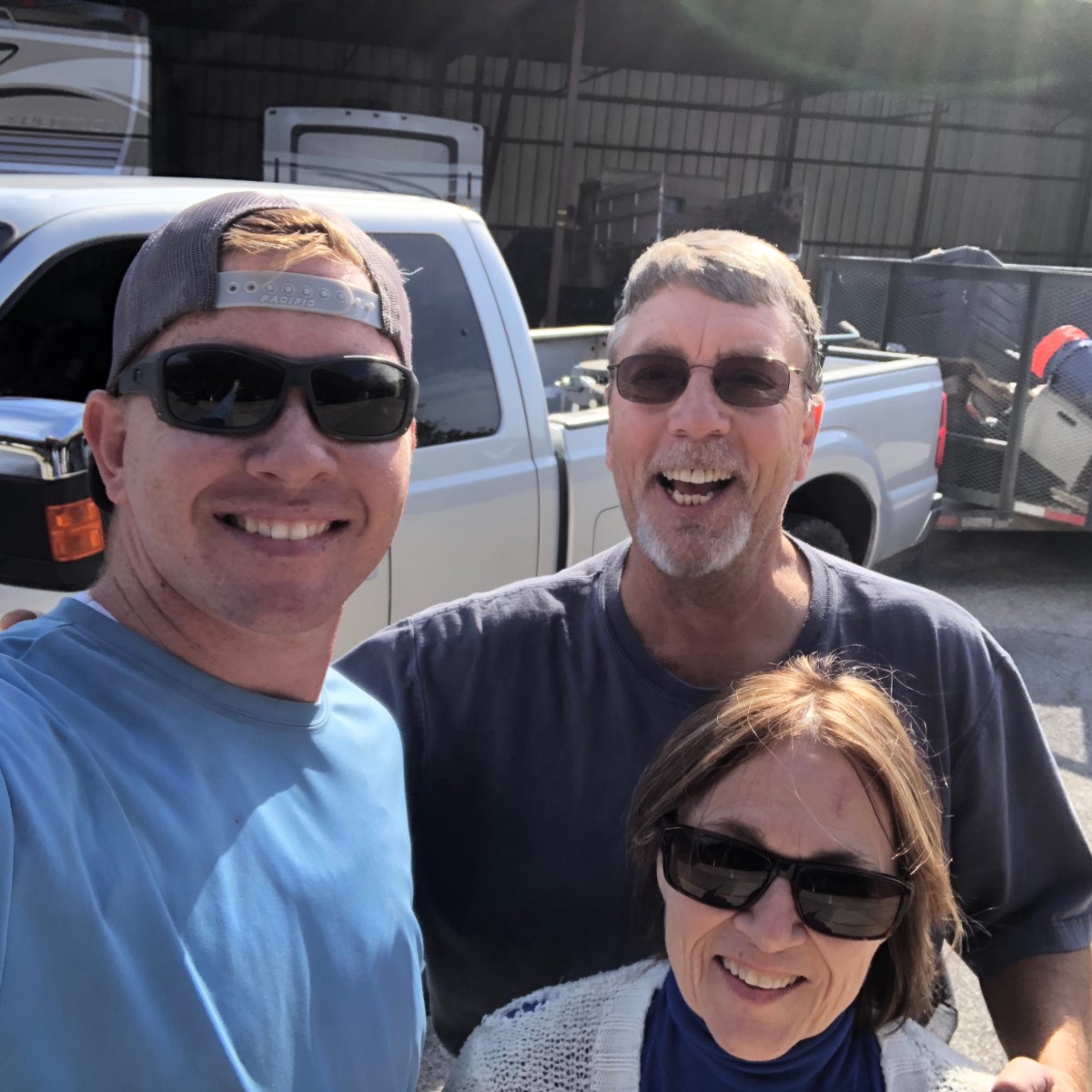 Junk Removal Dallas
When you're ready to get rid of your unwanted items, call JM Junk Removers at 214-888-5865. We make the whole process from first contact to final payment streamlined, and fast.  We highly value your time and provide quick Junk Removal service so you can get back to what matters most to you!
A Few Common Junk Removal Jobs We Do Are:
   No Matter if it's a single item or a hoarder home we take care of it! We take any general household junk including cardboard boxes, BBQ grills, toys, bicycles, and yard waste. If it is taking up space in your home or office, we will haul it away for you, it's that simple.

Over time our homes tend to become cluttered with junk, appliances, and furniture that no longer serves a purpose other than taking up space.  We will remove all of these efficiently at once room by room. We will essentially declutter your home.

 It is common for our offices and buildings to also become overrun with collections of junk.  This could be old cubicles, chairs, tables, or boxes filled with paperwork.  This is commercial junk, and we can remove it.
If you are unsure if we do the work or are able to make it happen just give us a call to find out!
One of the best parts of JM Junk Removers is we recycle, repurpose, and donate as much as we possibly can! The purpose of this is to keep what we can out of the landfills for reuse in some way. We see this as our obligation due to being in the Junk Removal industry!
When you call out JM Junk for something like an above ground pool removal or a shed removal, you can be assured that your home and business are in good hands. Our crews are highly trained with demolition and heavy furniture removal like pianos, televisions, armoires, etc, but let's face it, we're all human. Mistakes happen! Right? Because of that we're a fully insured business that takes care of any issues caused by our crews that come up. Just another reason why JM Junk Removers is the right choice for your project. We are professional, highly trained and fully insured. Sounds like a winner to us!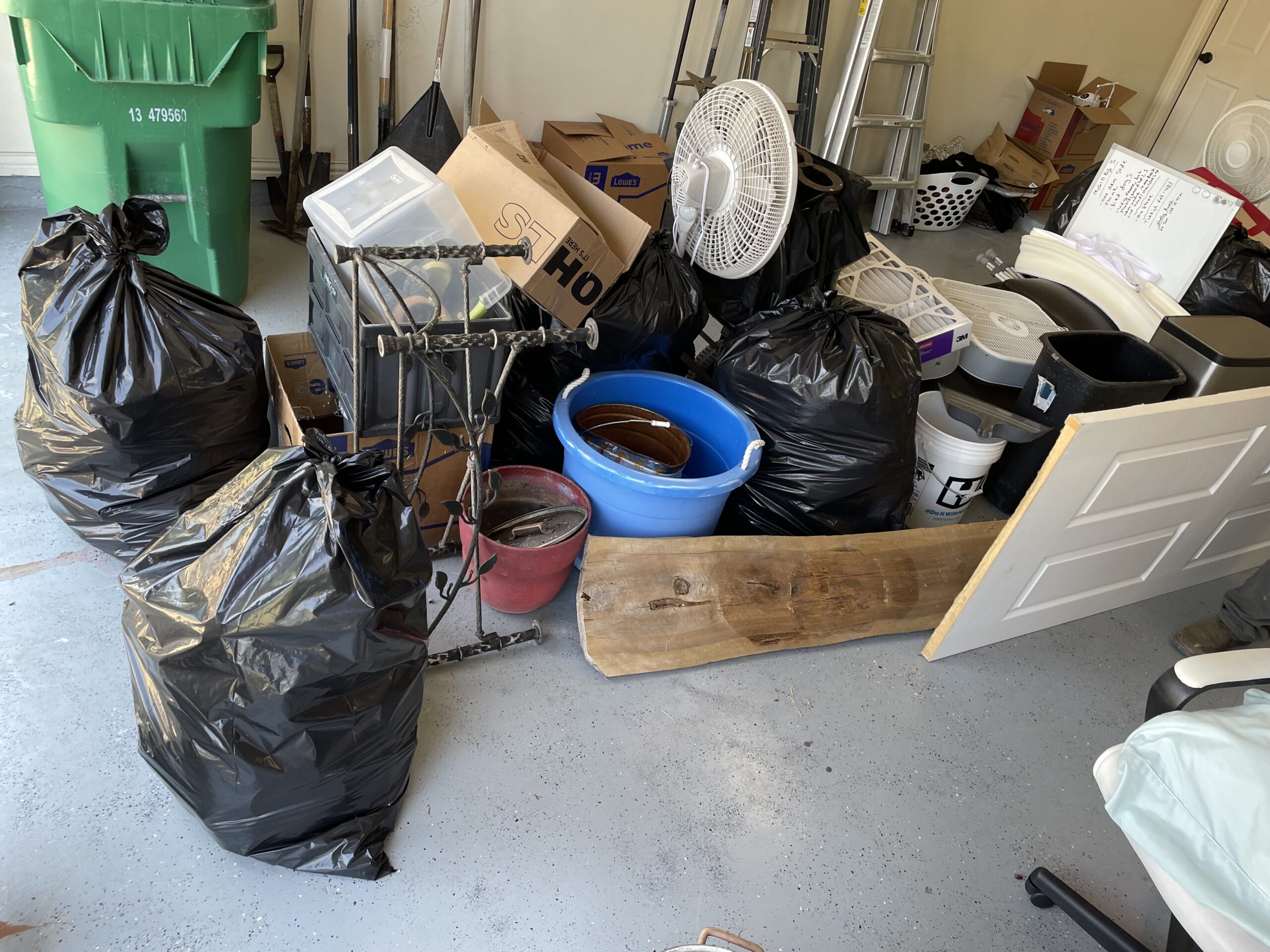 JM Junk's 6 Step Junk Removal Process:
With us on your side, Junk Removal in Dallas TX is a breeze.
The first step? Call or text us at 214-888-JUNK, or email us!
Yourself and our dispatch will set a time and date for JM Junk crew to come out and evaluate your situation.
Your JM Junk Removal crew will call you when they are 20-40 minutes from arrival.
Once onsite all you need to do is point at what you want gone.
The crew will provide an exact price, once you give us a thumbs up, they will get to work right then and there!
Once done our payment process is seamless, the crew will text you an invoice that allows you to pay with any card!
Once all is said and done our top two goals are to make you junk free with no hassle.
At JM Junk Removers we believe our 6 easy steps for junk removal should reflect the respect we have for our customers' time.  By having these steps in place our customers not only know what to expect every time they utilize our services, but we can guarantee we meet their expectations.  We know how valuable time is, so we strive to give our customers exact arrival times to better accommodate their busy lives.  We work efficiency to get your job completed in a timely manner so you can get back to your work or routine. We wrap up the job and close out with a convenient text or email knowing this too will allow you to get back to your day.
550+ 5 Star Reviews, Contact Us Today!
⭐⭐⭐⭐⭐
"JM Junk Removers is TOP NOTCH! They were very responsive, were able to get to us the next day, on time, very friendly and accommodating! Roger and Jarod showed up with smiles on their faces and kept that demeanor the entire time. Even through the multiple last minute "add ins" we threw at them. They had our entire office emptied, loaded up, and leaving within 1.5 hours. These guys took working efficiently to a whole new level! It was amazing to watch. I would (and already have) recommend JM Junk Removers to anyone and everyone who will listen! We even had to call them again and have them come out 2 days later to empty a shed and it was the exact same experience, but this time it was the owner – Josh! It definitely starts at the top with this business. An exceptional owner running an exceptional operation! These guys are so much more than just 5 Stars!" – Erin C.
You deserve the best and that's exactly what you'll get when our team takes on your project. We offer honest pricing, worry-free customer service plus everything else needed for a successful junk removal or light demolition project Dallas Texas! Get started today with requesting a free estimate!
You can reach JM Junk Removers every day of the week by calling 214-888-5865 or contacting us online and we'll get back to you!
Also, we love texting, send us pictures of your junk and we might be able to quote you over the phone: 214-888-5865.
You will never go wrong when choosing JM Junk Removers!
Learn More about JM Junk Removers:
JM Junk Removers is a locally run and operated company that strives to employee residents within, give back to, and be a positive contribution to our community. We are actively working to strengthen our professional and personal connections within the Dallas Metroplex by being helpful and supportive of other local businesses.  At JM Junk Removers we know the stronger the community bond, the better the community will be.
This is evident in our Core Values, Mission Statement, and Guiding Principle that we hold our employees and ourselves too.  We discuss and use these everyday individually and as a team. We know our customers have high standards, as do we.  We value our customers and community enough to utilize these core values daily.
Core Values 
Excellence – Strive for excellence in ALL things.
Accountability – Accountability starts with YOU!     
Teamwork – Success requires great teamwork.
Safety – Be mindful of safety at all times.
Honesty – Try to be honest in all of your doings.
Gratefulness – Practice gratefulness each day.
Family – Treat co-workers and customers like family.
Mission Statement
To build a business that fosters mental, physical, and spiritual growth to each team member while providing award winning service.
Guiding Principle 
Always provide a solution to the problem. Think outside the box but stay within our values.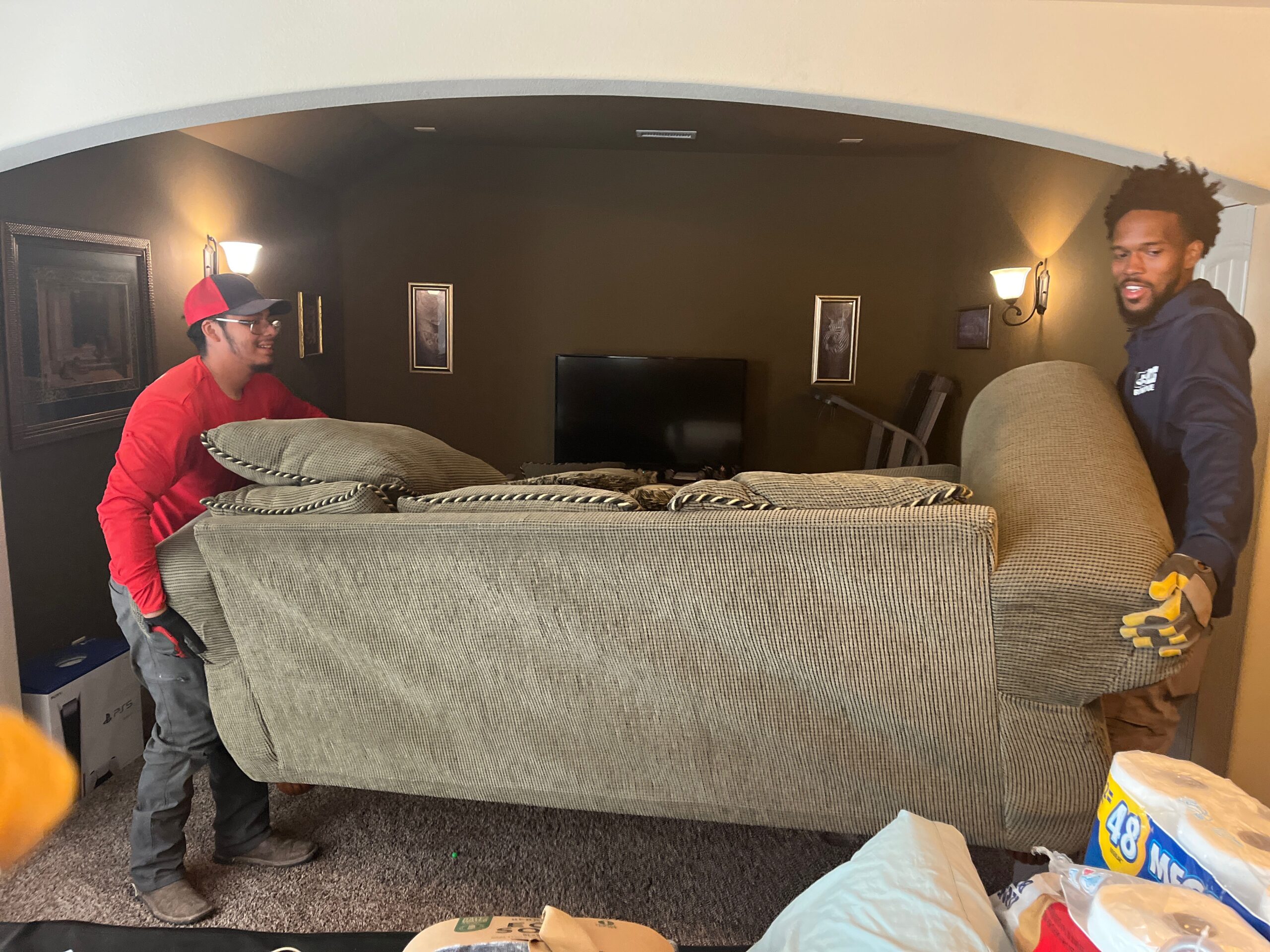 Did You Know Dallas Junk Removal Includes Old Furniture Too?
As we mentioned before, JM Junk is your one stop shop for all junk removal needs. This includes old furniture that may not be donatable. If you have time, reach out to Goodwill to see. If you can wait on their 3-4 week lead time, and if they can take it then that's a great option for you.  However, if you don't have the time and need it gone yesterday then we should be your first choice "Easy Button"!
Furniture removal includes the following-
Couches

Currently most nationwide donation centers will not accept couches that are not neutral colors. This includes red, floral, yellow, and printed fabric couches. We do not discriminate against any colors or patterns. No amount of broken pieces or nor age of the couches are a problem for us.

Dresser

Dressers can be heavy, bulky, and broken. Therefore, donation centers will not take them. The ability for people to get them to their homes is just one reason they tend to sit in their stores and remain unsold. We will remove them from any location in your home ourselves.

Mattresses

There are often concerns with mattresses that include bed bugs, deterioration, and body fluids.  We know how to properly remove and dispose of mattresses without concerns.

Appliances

Due to freon in refrigerators and freezers you can't just dispose of them.  It requires certification.  Recycling through your sanitation department has rules and regulations to follow. We know how to recycle, where to dispose of, and how to do appliance removal for you.

Boxes

Cardboard boxes also come with regulations for recycling. They must have no waxed cardboard, plastic or foil lining from cereal or cracker boxes, pizza boxes or food contaminated boxes are allowed. They must be empty as well. We will take them in any condition, lining, and even full of junk.
Got Junk in Dallas? Reach Out To JM Junk Removers For Easy Removal
JM Junk Removers is your locally-owned and operated junk removal company in Dallas TX. Whether you have single items or a pile of junk that needs getting rid of, just call us! Our team provides exceptional service, from first contact to final payment.
If you have any questions or would like to book feel free to call or text 214-888-5865.
Payments Accepted: In addition to traditional payment, we also accept contactless mobile payments from Venmo, Zelle, and Cashapp.
Learn about furniture removal in Dallas here!
Helpful Links:
Book Online Now
To Save $20
Book Online Now
To Save $20
Local Junk Removal & Hauling Services