Hot Tub Removal
JM Junk Removers offers full-service hot tub removal
Instant Service Quote
Tell Our Team What You Want Gone!
214-888-5865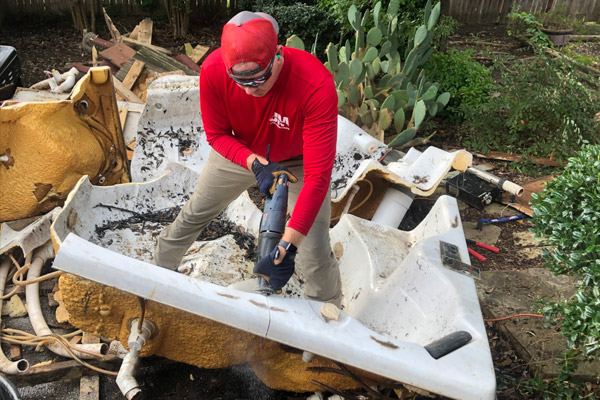 Hot Tub Removal—
Everyone who's owned a hot tub knows that as the years go by, they break down and become hard to maintain. What happens when you need it to go away? What happens when the bill to keep it going becomes too large? You call JM Junk Removers for professional hot tub removal and disposal!
Our process for hot tub demolition is clean and painless. Our priority in everything we do is to create convenience for our clients saving them time, effort, and stress. All you need to do is show our team the hot tub and we do the rest!   We will do what is required to remove the hot tub, water, insolation, foundation, skirting, and everything else!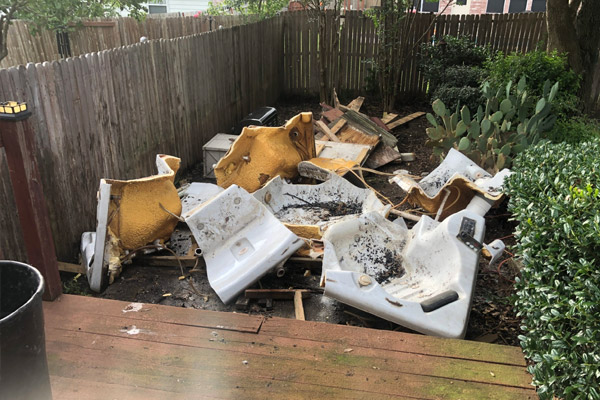 Our Hot Tub Removal Pricing In Dallas TX
With all demolition that we do labor and tools will be the variables. Our fill pricing is set and you can see that pricing in our pricing tab. If we need to chop up or drain then those two processes will add expense. For general pricing (including fill rate) it can range between $200-$1200 to demo, hauloff,  and clean-up your hot tub area.
If the Tub is built very well and holds more than 6 people it will be on the higher end of that pricing. if its easy to move around and no demo is needed it will be on the cheaper side.
We also offer a variety of other types of demolition and removal services including: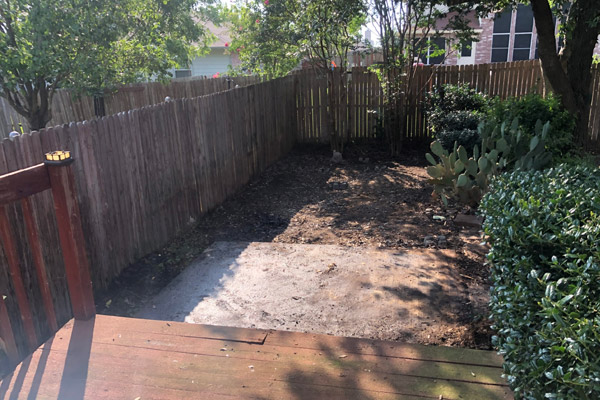 How To Get Your Hot Tub Removed
Call, submit a contact us form, or text to get an estimate. If that price works for you then book an appointment for us to come out! Once we see the project in person and see in detail what it will take to haul it off we will provide a solid price before starting. Once its approved we get to work!
Getting an estimate and making an appointment with JM Junk Removers is easy. Just call or text us at 214-888-5865 to speak with an expert or contact us online to ask questions and book your appointment. You can count on JM Junk Removers to take care of your situation is a professional, convenient, and timely manner every time!
Book Online Now
To Save $20
Book Online Now
To Save $20
Hot Tub Removal by JM Junk Removers
Say goodbye to that nasty old hot tub and reclaim your outdoor living space today! JM Junk Removers can demo, disassemble, and remove your old hot tub or spa. We have the crew and the equipment to get the job done right! When we're done, all you have to do is decide how to use your new outdoor space! You'll be so inspired you might even want to shop one of our area's many retailers for a luxurious new hot tub to fill the space! Call us today for on-demand hot tub disposal and removal in Dallas, TX.
Local Junk Removal & Hauling Services