Brush Removal
No matter what kind of brush you have, JM Junk Removers can get rid of it for you.
Instant Service Quote
Tell Our Team What You Want Gone!
214-888-5865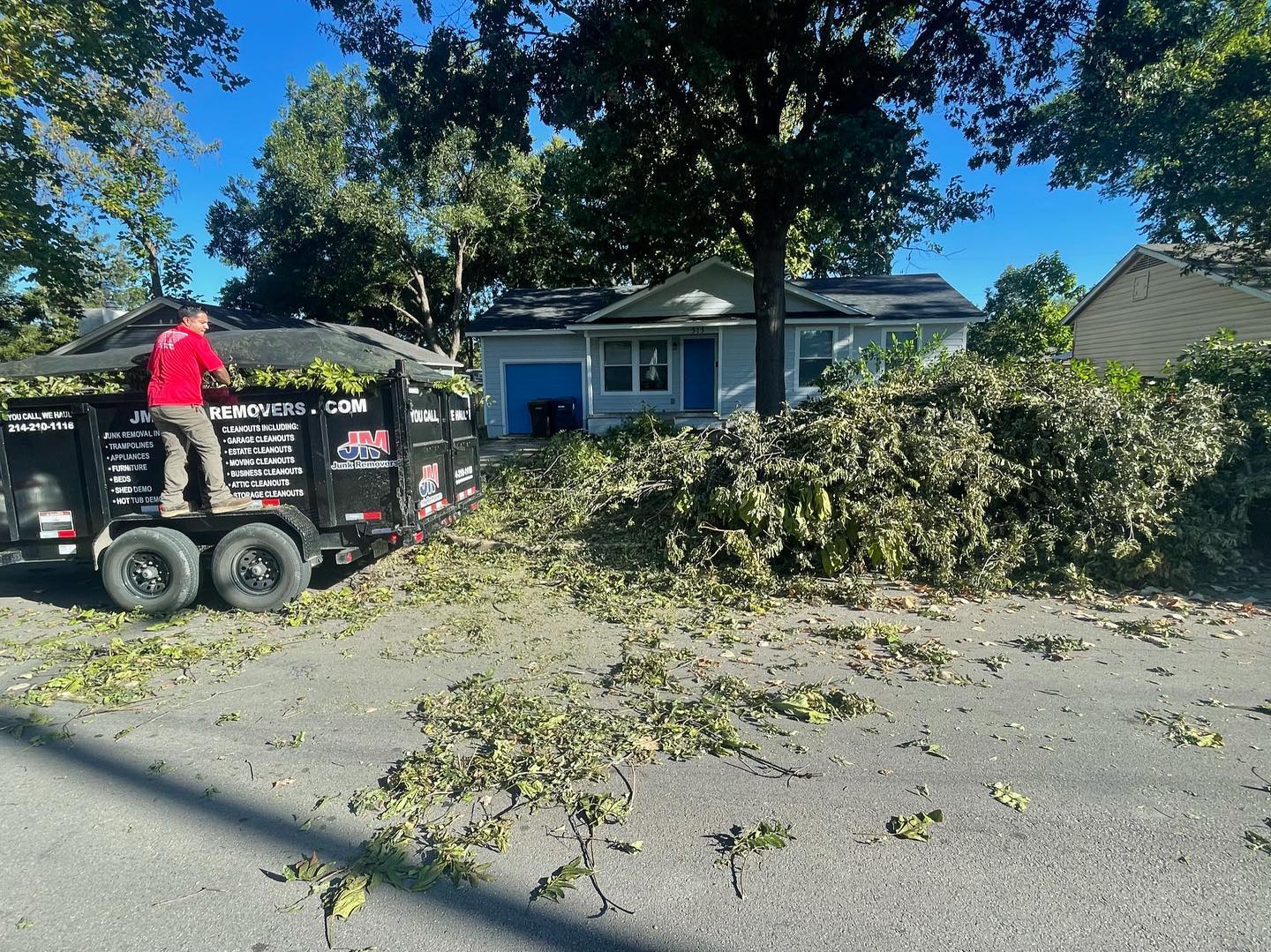 About Brush Removal & Hauling Service
At JM Junk Removers, we provide prompt and professional brush removal services in Dallas, Texas. We have the manpower and equipment to take care of any type of yard waste quickly and efficiently. Plus, our heavy-duty trucks can handle even the largest loads of brush.
While "brush" is an umbrella term for the accumulation of woody vegetation, here is a list of type of yard waste and brush we often remove:
Branches
Twigs
Shrubs
Trees
Weeds
Other plants
About Our Service
We specialize in brush removal services. From grass and weeds to trees, branches, and logs, we can remove just about anything else from your property including furniture, appliances, fridges, mattresses, or any other type of house items. Our heavy-duty trucks are designed to transport even the heaviest loads of junk with ease. Plus, we also provide disposal services so that your unwanted brush is taken care of properly and disposed of in accordance with environmental regulations.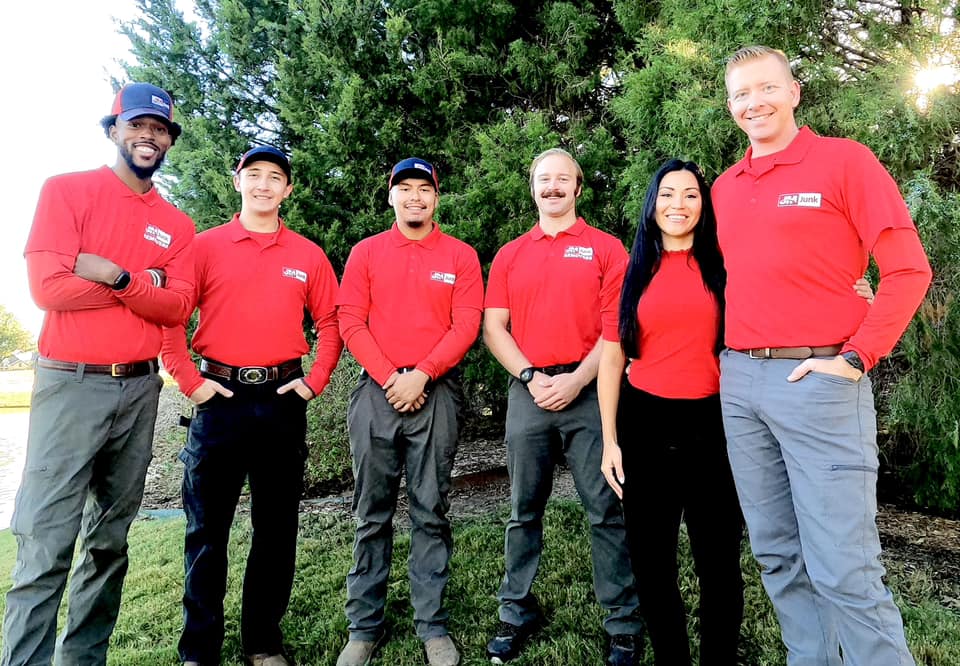 Why Choose Us?
Dallas or Surrounding Areas
When it comes to choosing a brush removal service in the Dallas or surrounding areas, there are many options available. However, at JM Junk Removers, we strive to stand out from the competition by providing superior customer service and competitive prices, shown by over 500+ five-star reviews online. Not only do our experienced team members have years of experience in the business but we also take the extra step to make sure our customers are happy. We arrange pickup and delivery times that work around your needs so you don't have to worry about fitting another task into your already busy schedule.
Our experienced staff is always happy to answer any questions you may have about our services or pricing before beginning work on your project. Give us a call today at 214-888-5865 or contact us online!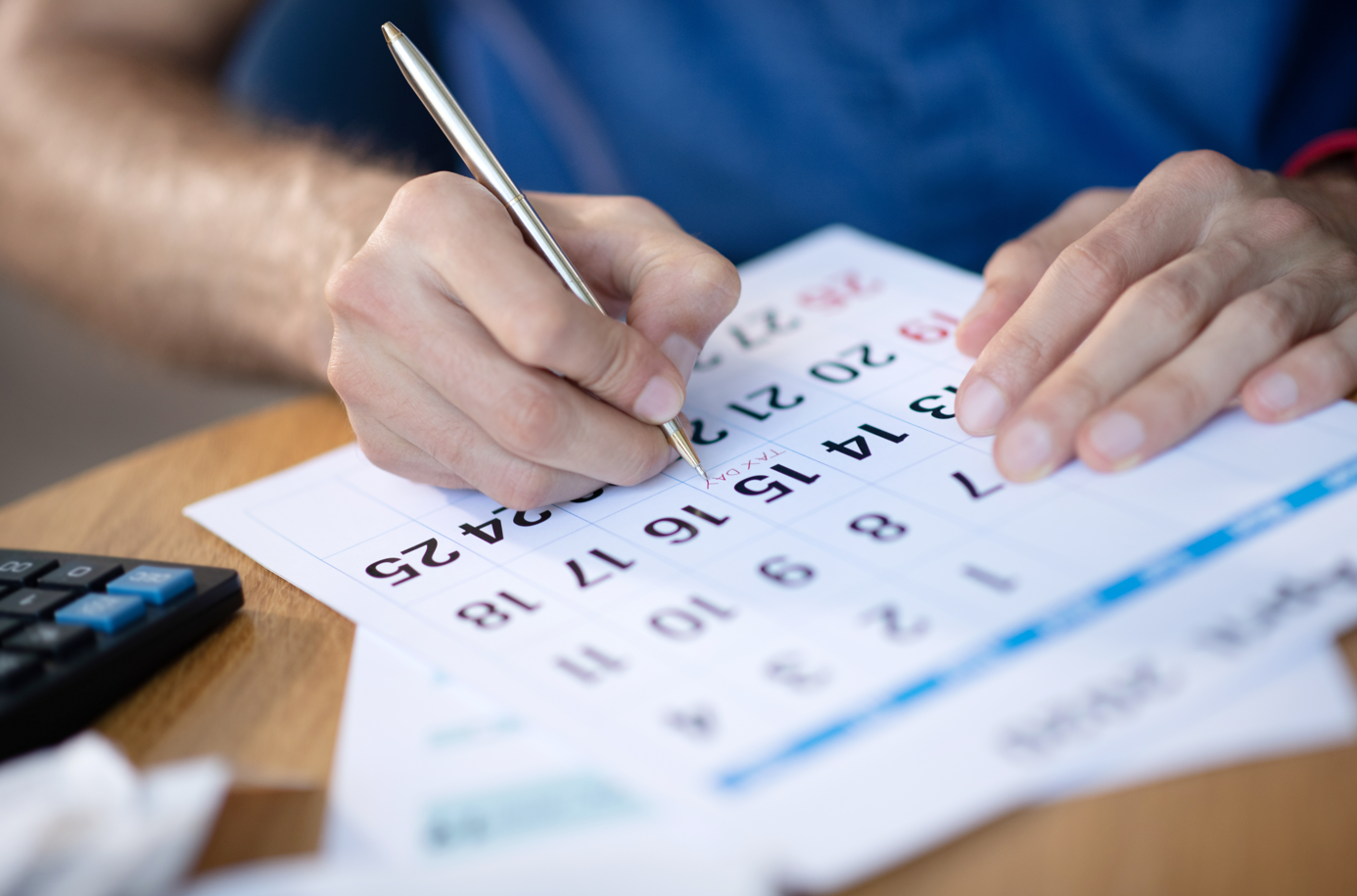 Schedule Brush Removal with JM Junk Removers
JM Junk Removers offers professional brush removal services to all of Dallas Texas. Our experienced team provides hassle-free removal of brush, yard waste, branches, twigs, logs, weeds, excess grass, and more. We pride ourselves on being a one-stop removal, hauling, and disposal service so you don't have to worry about any cleanup after the job is complete.
Our expertise in brush removal is second to none and we guarantee that you'll be satisfied with our reliable care. With JM Junk Removers friendly and knowledgeable staff and quality workmanship, all you need to do is sit back, relax, and watch as we handle your brush removal needs.
Book Online Now
To Save $20
Book Online Now
To Save $20
When Your Ready To Clear Out The Brush From Your Yard, Reach Out To JM Junk Removers
JM Junk Removers offers comprehensive brush removal services for residential and commercial properties. We offer a wide range of services to accommodate any needs you may have, from one-time cleanups to ongoing maintenance contracts. With us, you can trust that your property will be cleared of unsightly brush.
Local Junk Removal & Hauling Services