Barbecue Grill (BBQ) Removal
JM Junk Removers provides an easy and reliable way to get rid of old, unwanted barbecue grills. Whether you need to haul away a single grill or several at once, we can take care of it!
Instant Service Quote
Tell Our Team What You Want Gone!
214-888-5865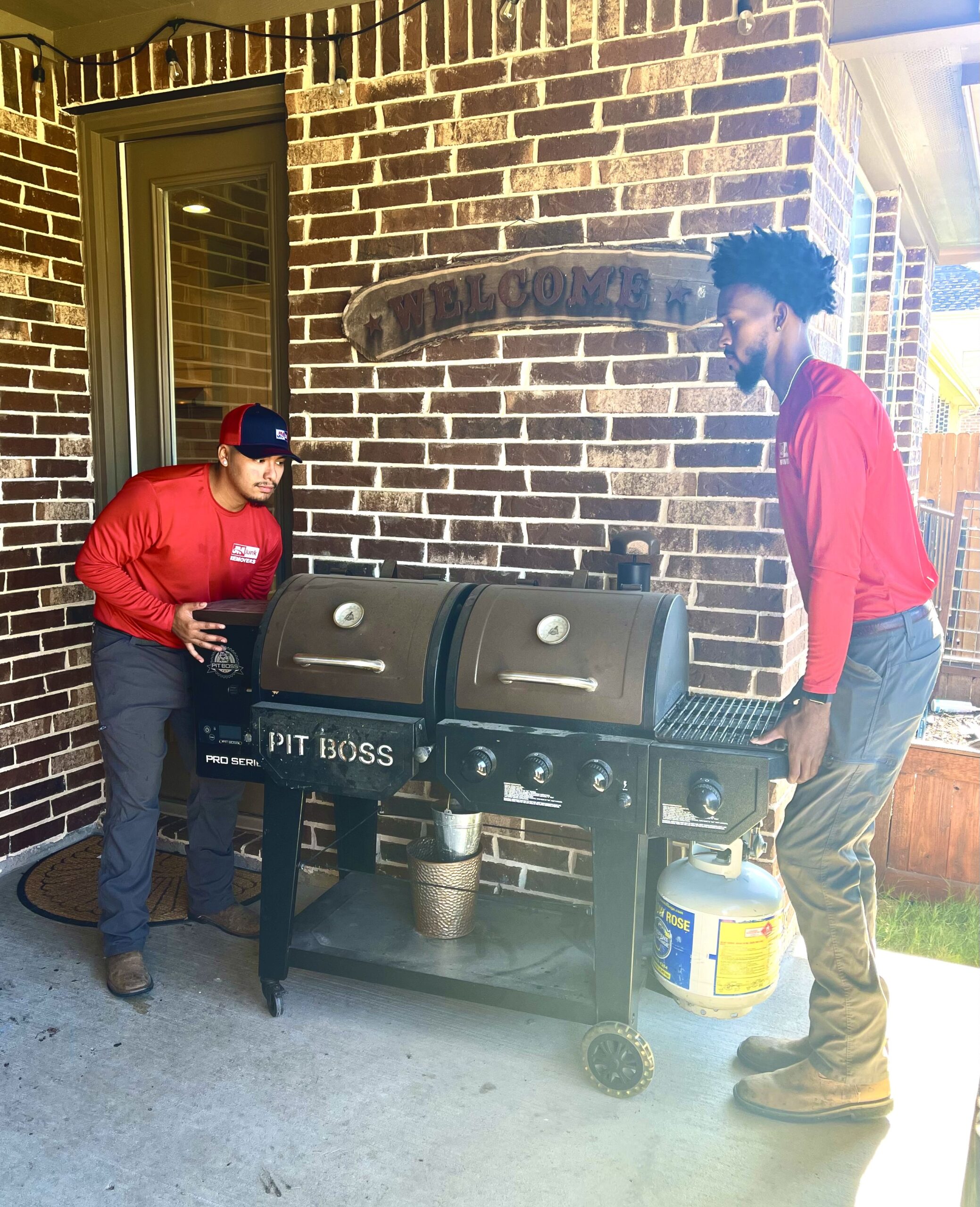 Learn About Why JM Junk Removers Is Your #1 Choice
BBQ grills are a great way to enjoy outdoor cooking and entertainment with family and friends during the summer months. But when their time is up, BBQ grills can become an eyesore as they take up valuable space in backyards or balconies. After years of use, BBQ grills can become unusable due to rusting metal parts and other damage. This can make them difficult to get rid of, especially if they're too large and heavy for you to move on your own. That's where JM Junk Removers come in!
Our team of expert junk removers have the experience and equipment to safely remove those old BBQ grills from your property. We understand that each job is unique, so we take the time to carefully assess the situation to determine the best course of action. Whether it's taking apart a large grill or carefully carrying it down multiple flights of stairs, our team is ready and willing to do whatever it takes.
We understand getting rid of a BBQ grill can be stressful, which is why we strive to make the process as easy and convenient as possible. Get in touch with us online or call us directly to talk to one of our team members about getting your removed at 214-888-5865!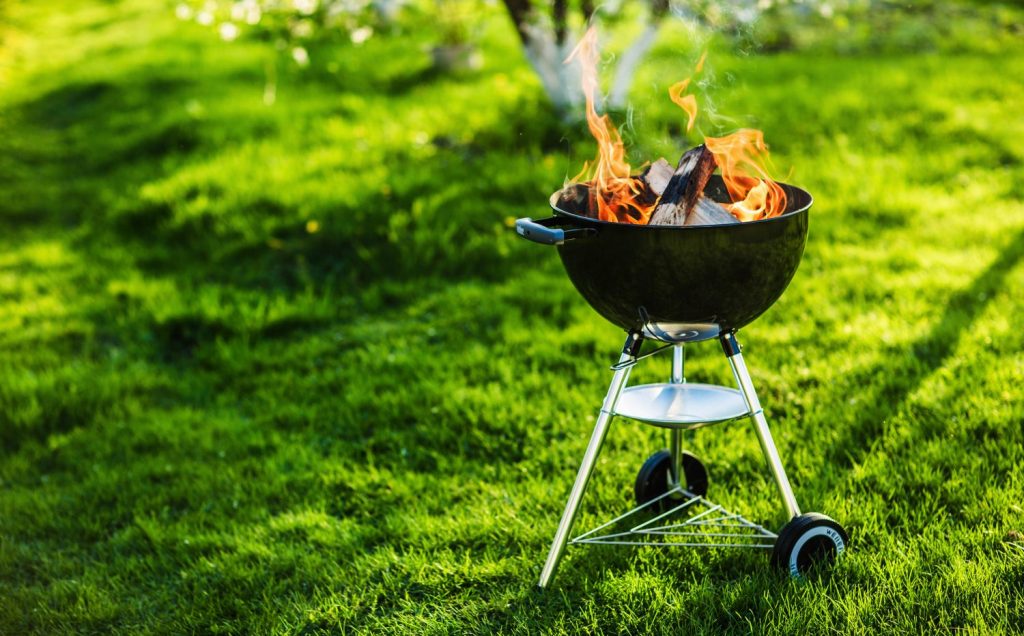 Our Process for Simple BBQ Removal
JM Junk Removers takes a professional, safe approach to BBQ grill removal. Our team of experienced technicians begins the process by carefully assessing the area where the grill is located. If the grill is mounted to an exterior surface, our team uses specialized tools to safely detach it and move it away from any electrical connections or gas lines.
Once safely secured, we place the grill onto one of our junk removal trucks and transport it to an approved disposal site. There, we dispose of the grill properly according to all local laws and regulations.
At JM Junk Removers, we are committed to providing reliable BBQ grill removal services with minimal disruption to your home, business, or property. Our aim is always to provide safe and efficient removals that leave you feeling satisfied with our service.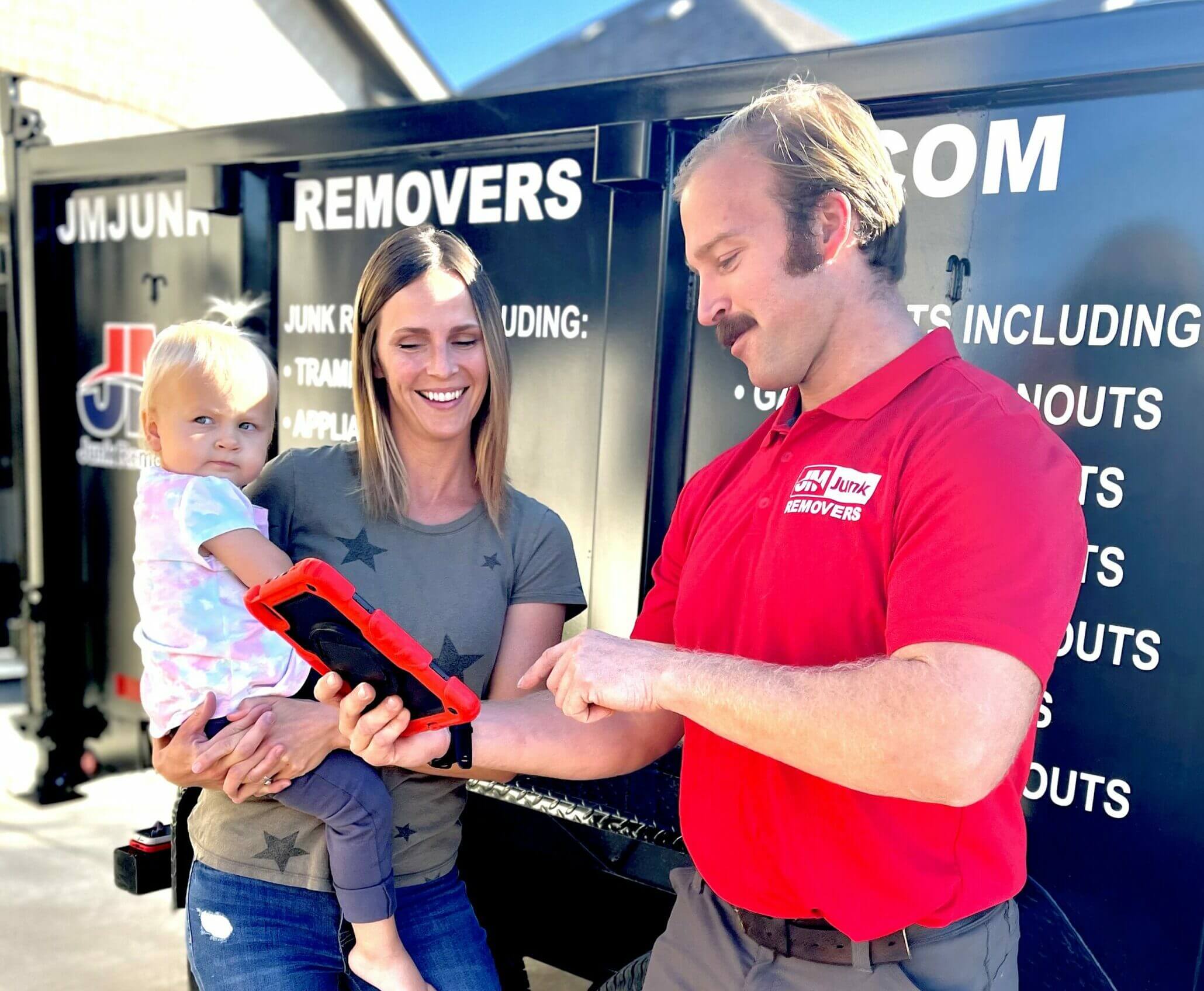 We Make Contacting Us Easy
JM Junk Removers prides itself on providing top-notch junk hauling & BBQ grill removal services for all of our customers. With over 500+ five-star reviews, it's clear that our commitment to excellence has paid off since 2018.
⭐⭐⭐⭐⭐
"Roger Y. and Dion Tae C. showed up on-time and professional. They were done in about 30 mins. They saved me hours of time doing things myself. I would absolutely recommend them in the future." – J Jones.
From furniture and appliances to yard debris and fridge removal, JM Junk Removers can handle any job the right way the first time. We offer secure disposal options for all types of items and will work with you to find the best solution for your needs.
If you're looking for a reliable BBQ grill removal service in the Dallas Texas area or surrounding areas, then look no further than JM Junk Removers. You can contact us at 214-888-5865 or get in touch with us through our website here! Learn more about our services and get a free on-site estimate today!
Book Online Now
To Save $20
Book Online Now
To Save $20
Take The Easy Route By Having JM Junk Removers Get Rid of Your BBQ Grill!
Whether you're replacing your current grill or clearing out your backyard, our professional BBQ Grill removal services can take away any kind of barbecue in a safe and efficient manner!
Local Junk Removal & Hauling Services