Move Out Cleanout Company In Dallas TX
If you're moving out of a place and want to get rid of all the junk, JM Junk Removers is your go-to company!
Instant Service Quote
Tell Our Team What You Want Gone!
214-888-5865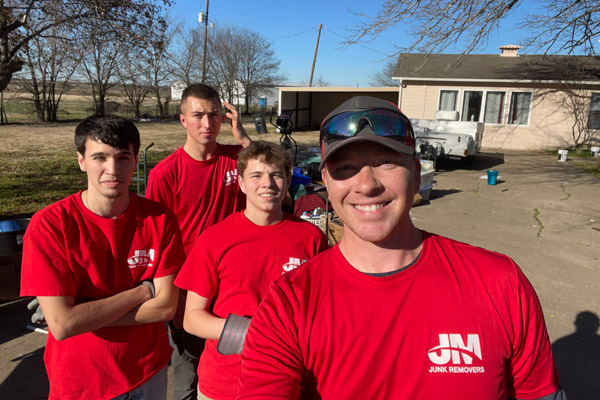 Learn More About What We Do
JM Junk Removers is a professional junk removal company serving both commercial and residential clients. Our clients come from diverse backgrounds, but they all have one thing in common: they need us to remove their junk!
No job is too big or small for JM! We can quickly and efficiently clean out your garage, storage unit, house, or balcony of unwanted clutter. Since we are locally owned and operated, our prices can be lower than large franchises and other junk removal companies.
We understand that moving is a stressful time, and we're here to help make it a little bit easier. We offer move out cleanout services to help you get your new space ready for occupancy. We'll remove all the junk, trash, and debris so you can start fresh!
If you're looking for a reliable and efficient junk removal company, JM Junk Removers is the right choice. Contact us today to learn more about our services or call at 214-888-5865.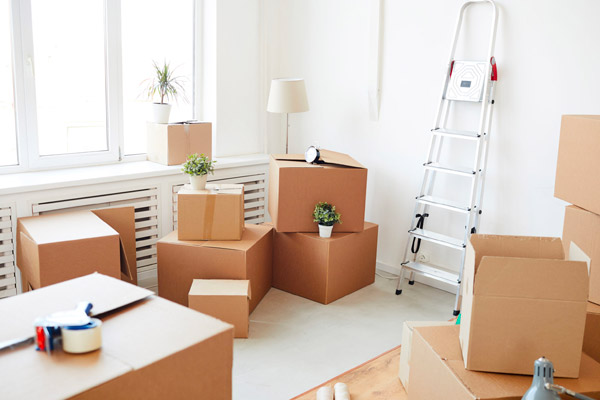 Any Junk, We'll Take Care Of Removing It
Our company provides quality customer service and value to our customers. We offer affordable prices on move out cleanout services. We can also help with other property cleanouts including office cleanouts, eviction cleanouts, garage cleanouts, apartment cleanouts, and more! If you need help with junk removal or just want some general information about other services we offer , feel free to contact us today!
When you are moving out of your home, there is a lot of work to be done. Not only do you have to pack up all your belongings, but you also have to clean the entire place before you go. This is where JM Junk Removers comes in. We offer move out cleanout services to help make your transition easier. We can take care of all the junk that you don't want to deal with, so you can focus on packing and getting ready for your new home.
Our process is simple,
Schedule your house cleanout appointment with JM Junk Removers by giving us a call at 214-888-5865, sending us an email, or booking online.
We provide a scheduled 2-hour windows so we can come out and give an estimate on how much your project will cost before starting any work!
We reach out 30-60 minutes before we arrive to let you know we're coming on the day of the scheduled junk removal.
We'll load everything up, clean up, and transport all the junk and appliances to a disposal location.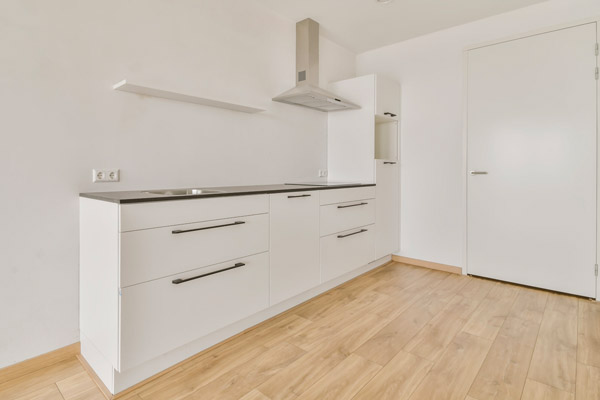 Empty Out The Space, Contact JM Junk Removers!
JM Junk Removers is a Texas-based company that provides move-out cleanout services. If you're moving and need help with the process, contact us today! We offer affordable rates for our work and guarantee satisfaction on every job.
⭐⭐⭐⭐⭐
"Super fast, great service and these guys got everything out with one trip and short notice on my end, just one day in advance. Pleasant to work with and a very good bargain, especially if you are moving away and just need things gone. Moving generates a lot of waste on its own. Having Josh and his team available really took a lot of stress off of our moving process. Thank you Josh." – Dustin M.
You can reach JM Junk Removers by calling 214-888-5865 or contacting us online and we'll get back to you ASAP!
Also, we love texting, contact us here: 214-888-5865.
Book Online Now
To Save $20
Book Online Now
To Save $20
JM Junk Removers: Top Rated Move In/Out Cleanout Company!
JM Junk Removers is a junk removal company in Texas that removes junk from homes, offices, buildings, and for other operations. Basically, if you have junk that you want removed, reach out to JM! We offer move-out cleanouts as well as full home or office cleanouts to get rid of any type of unwanted objects. No job is too big or small for our team at JM Junk Removers so don't hesitate to reach out to see how we can make your life easier by removing your junk so you don't have to deal with it anymore. Contact us online or call us at 214-888-5865.
Local Junk Removal & Hauling Services