Estate Cleanout
If you are looking for a dependable estate cleanout service look no further than JM Junk Removers. We offer comprehensive junk removal services to help you get rid of any unwanted items from a property.
Instant Service Quote
Tell Our Team What You Want Gone!
214-888-5865
Learn More About Estate Cleanout Texas
JM Junk Removers is your go-to junk hauling and estate cleanout service. We're the best in Texas, and we can help you remove the junk and mess that needs to be cleared out. Estate cleanout services are often needed when someone dies, moves out of their home, or has a major life event happen. The process can be physically and emotionally draining for the people involved. It's important to know what you're getting into.
When you're dealing with the stress of an estate cleanout, it can be hard to think about the future. But getting rid of the junk and making room for new memories is an important part of moving on. JM Junk Removers is here to help make that process as easy as possible! We'll take care of everything from start to finish so you can focus on what's really important.
Contact us online or give us a call at 214-888-5865 for a FREE estimate on your next estate cleanout project.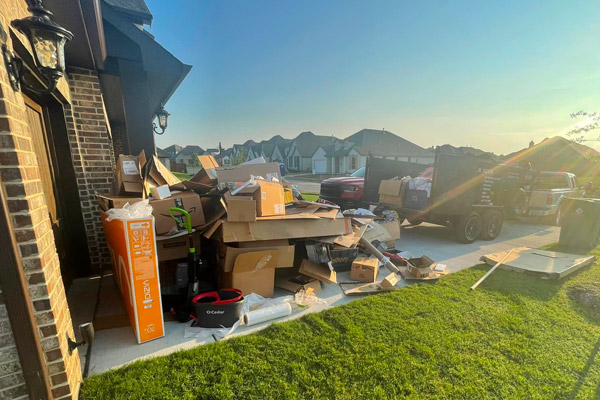 Estate Cleanouts Are Messy & Time Consuming!
JM Junk Removers knows that with an estate cleanout there may be years of junk, collections of sentimental items, antique furniture, broken furniture, and many unknowns. Most estate cleanouts come from inheriting a property or downsizing.  Often times it is family members going through items left behind.  We understand the overwhelming task that is an estate cleanout, and we are prepared to help minimize the stress. We help organize, declutter, and sort through all that is left in the estate. Our professionals will haul it away and properly dispose of it all.
There is often many items we can donate or recycle. Our experts know how and what needs to go where! There are many opportunities to donate here in Dallas.  You can always use nationwide companies that you or familiar with, or you can go with centers local in Dallas. Either way, someone will benefit from your donatable items, while the environment will benefit from recycling. We take away the mess and the stress!
JM Junk Removers is here to help with all your junk removal needs! Our team will come out to your estate and take care of everything so you don't have to worry about heavy lifting or the mess any more! We're happy to provide the following services:
– Removal of old furniture, appliances, yard waste, heavy items like a hot tub, and much more!
At JM Junk Removers, we have been helping people with estate cleanouts since 2018. We know how to pack up the junk and get it all off the property fast and easily. Our team is experienced in removing any type of junk from your property! You don't have to do a thing but sit back and relax while we handle everything for you. Plus, our prices are affordable and fair.
Contact us online or call us at 214-888-5865 to learn more about our services or to book an appointment.
Things To Do in Dallas
When you hire JM Junk Removers to complete your estate cleanout, you are able to reclaim some much needed time. Why not take the time to decompress from the stress that comes with an estate cleanout. Dallas is home to so many opportunities to take in nature.  The Dallas Arboretum and Botanical Gardens is a great option when you need a change of scenery in the middle of the metroplex. From the seasonal displays to the stunning views of sailboats on White Rock Lake. You can take a picnic if you plan ahead, however they have everything right there is you get hungry. From a grilled cheese kiosk to seasonal dishes you can't go wrong at their dining opportunities. After you eat, you can take in the energy garden or see what is seasonally in bloom. Visiting the Dallas Arboretum is truly a great escape from any stress or just to explore the beauty of our metroplex.
If you are looking to do something more educational while you are in the area of White Rock Lake, the George W. Bush Library is within six miles of the Arboretum. There you will explore exhibits, artifacts, and official records from the dynasty that is the George W. Bush Administration. Presidential Libraries and Museums promote understanding of the presidency and the American experience.  In March 2023 The George W. Bush Library added a new exhibit of rare documents. Any history enthusiast would enjoy exploring this Library, and every student should go at least once.
Call JM Junk Removers today to shorten your to-do list, and give yourself time to explore the White Rock area of Dallas. From breathtaking views to presidential history, there is so much to take in.  Let us take care of your estate cleanout, while you take in the scenery and revisit history outside of your own estate. You can rely on us to do the work while you reclaim your life.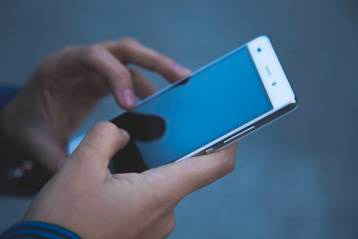 We'll Take Care Of Everything From Start To Finish!
At JM Junk Removers we provide our clients with an exceptional experience every time they work with us. From start to finish, our goal is to make sure that you are 100% satisfied with our services and leave feeling confident about working with us again in the future. If there's ever anything we can do better or if there's something specific you want done differently next time around just let us know and we will be happy to accommodate your requests! No estate cleanout project is too big or too small for JM Junk Removers – whether it's a few items or hundreds!
⭐⭐⭐⭐⭐
"I used this business for a small job that I had and I was treated as if I had a much larger job and was spending much more than I did! Very professional and friendly, local business." – Rozanne F.
If you're ready to start getting rid of the junk, we're here to help! Contact us online or give us a call today at 214-888-5865 –we'll answer any questions that you might have and schedule a time for our team to come by and take care of the cleanout for you.
You can count us to properly care for your property with our highly trained field crew.  At JM Junk Removers we practice our Mission Statement and Core Values as a part of our daily routine. When it comes to professional service with a personal touch, we are the experts.
Core Values 
Excellence – Strive for excellence in ALL things.
Accountability – Accountability starts with YOU!     
Teamwork – Success requires great teamwork.
Safety – Be mindful of safety at all times.
Honesty – Try to be honest in all of your doings.
Gratefulness – Practice gratefulness each day.
Family – Treat co-workers and customers like family.
Mission Statement
To build a business that fosters mental, physical, and spiritual growth to each team member while providing award winning service.
Book Online Now
To Save $20
Book Online Now
To Save $20
The Process To Getting The Junk Out Of An Estate Is Simple!
Schedule your appliance removal appointment with JM Junk Removers by giving us a call at 214-888-5865, sending us an email, or booking online.
We'll schedule you for a 2 hour window, which allows enough time to talk and estimate how much the project will cost.
We reach out 30-60 minutes before we arrive to let you know we're coming on the day of the scheduled junk removal.
We'll load everything up, clean up, and transport all the junk and appliances to a disposal location
From the moment you call us to the time your job is complete, you can count professionalism and personable interactions. You will always speak with a highly trained member of our team. There is no waiting on hold while you listen to a promotional add.  Our employees live right here in the Dallas Metroplex and look forward to helping you get rid of your junk! Call us today to see for yourself!
Local Junk Removal & Hauling Services