Estate Cleanout in Richardson TX
Efficient Estate Cleanout Services in Richardson, Texas. Trust the Professionals At JM Junk Removers for a Stress-Free Estate Cleanout Experience.
Instant Service Quote
Tell Our Team What You Want Gone!
214-888-5865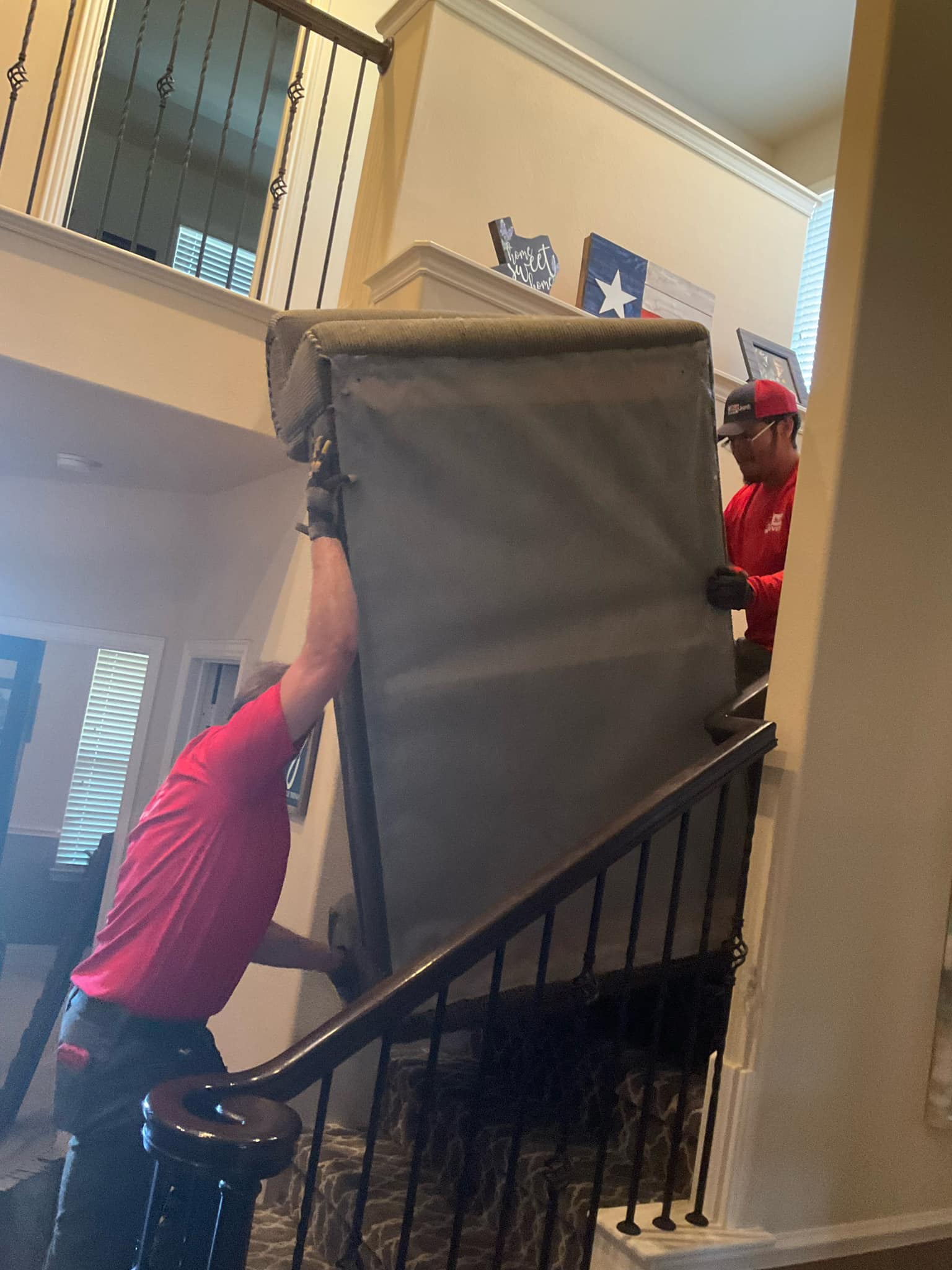 Customers Love JM Junk Removers Estate Cleanout Services!
When it comes to estate cleanouts in Richardson, Texas, JM Junk Removers is the go-to professional junk removal company you can trust. Estate cleanouts can be overwhelming and emotionally challenging, but with JM Junk Removers by your side, you can count on a smooth and hassle-free process. We understand the complexities involved in estate cleanouts and are committed to providing efficient and reliable services. Contact us today at 214-888-5865 to experience the difference!
Don't just take our word for it – hear what our satisfied customers have to say about our estate cleanout services in Richardson, Texas. 
Carol B. commended our professionalism by stating, "This was a project that would have taken me 2 or 3 days to complete. I was lucky enough to find this company to come and clean out my parents home. My parents were hoarders. I thought it would take them at least 4 or 5 hours to complete the job. They completed the job in 2 and a 1/2 hours. I cannot speak highly enough of this company.. Very professional, and they were on time.! Will definitely use them again when I am in need."
Expertise in Estate Cleanouts
With years of experience under our belt, JM Junk Removers has gained extensive expertise in handling estate cleanout projects. We understand that estate cleanouts involve more than just removing unwanted items, but also carefully assorting through the different items you want to stay and which you want gone. Our knowledgeable team is well-equipped to handle large-scale cleanouts with professionalism and respect, ensuring a smooth transition for the property and its contents.
Comprehensive Services
At JM Junk Removers, we offer comprehensive estate cleanout services to meet all your needs. Our skilled team is trained to handle a wide range of items, including furniture, appliances, electronics, pianos, mattresses, and more. We take great care in sorting, recycling, and donating salvageable items, ensuring an environmentally responsible approach to junk removal. With our services, you can rest assured that your estate cleanout will be conducted the right way and with minimal impact on the environment.
Efficient and Professional Process
We understand that time is of the essence when it comes to estate cleanouts. That's why JM Junk Removers follows a streamlined process from start to finish. When you choose our services, we will work with you to schedule a convenient appointment and arrive promptly at the designated property. Our team carefully plans and organizes each cleanout, ensuring a thorough removal process that leaves no item behind. We take pride in our attention to detail and commitment to leaving the property clean and tidy, ready for its next use.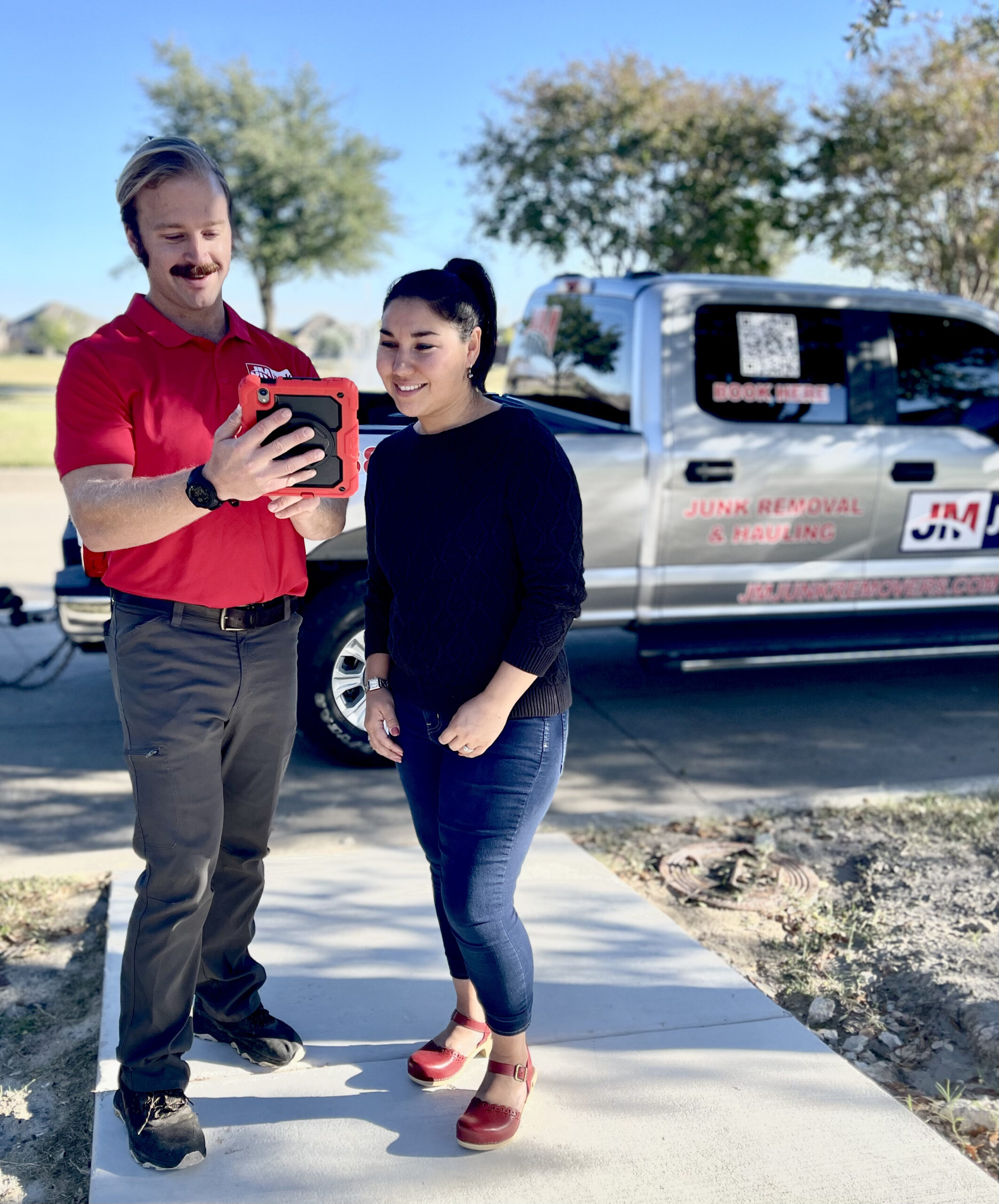 FREE Estimate on Estate Cleanout Projects
Contacting JM Junk Removers
When it comes to estate cleanouts in Richardson, Texas, JM Junk Removers is the trusted name you can rely on. Our expertise, comprehensive services, and efficient process make us the ideal choice for all your estate cleanout needs. Contact us today at 214-888-5865 to schedule a FREE on-site estimate or contact us online. Let us handle your estate cleanout with professionalism, sensitivity, and care. For reliable and efficient estate cleanout solutions in Richardson, Texas, JM Junk Removers is here to serve you.
We offer a free no-obligation estimate and answer any questions you may have regarding our services. We accept contactless mobile payments in addition to traditional payments such as all major credit cards and cash.
Experienced Professionals Making Estate Cleanouts Seamless
If you are located in Richardson, Plano, Forney, Dallas, Rockwall, or the surrounding area and looking for any type of junk removal services, then we can help.
Call or text us to get started! 214-888-5865 is our phone number. Text us at 214-888-5865.
We'll phone you on the day of your appointment to let you know we're on our way.
When our crew arrives, we'll take a brief check at your junk and give you a final estimate.
Does this seem good to you? Awesome, our team will get to work hauling your junk right now.
Relax–your renovation or decluttering project is finished! Click Here for some ideas!
Book Online Now
To Save $20
Book Online Now
To Save $20
Local Junk Removal & Hauling Services