Junk Removal Rockwall
Tired of looking at the junk in your home? JM Junk Removers is proud to service Rockwall TX for all your junk hauling and disposal needs!
Instant Service Quote
Tell Our Team What You Want Gone!
214-888-5865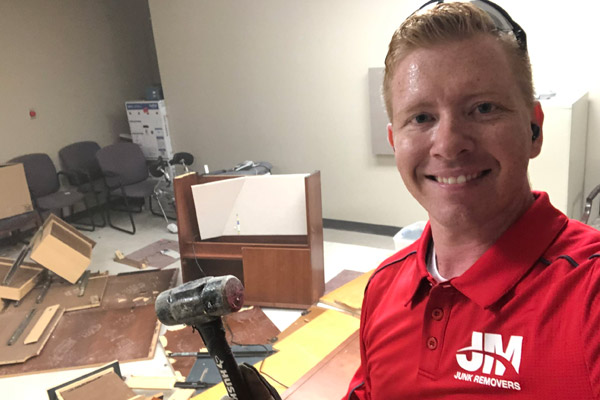 Stress-Free Junk Removal In Rockwall TX
Junk removal is the process of removing unwanted objects or items from your property. At JM, we provide full-service junk removal which is great for both residential and commercial locations. Our team knows how to safely handle bulky items for removal whether its a fridge, water heater, or an outdoor item like a trampoline. You can trust us to make sure we will leave your space clutter and damage free!
If you need something done, JM Junk Removers is your go to company. We have been around since 2018 providing excellent customer service shown by over 500+ five star reviews online!
⭐⭐⭐⭐⭐
"Roger and DionTae provided excellent customer service!! They arrived on time, picked up the items I needed removed and was willing to clean up afterwards.. Josh also gave great customer service when I called to schedule my appointment.. This was my first time using this company and it definitely won't be my last because great customer service is hard to come by these days!!" – Jerica M.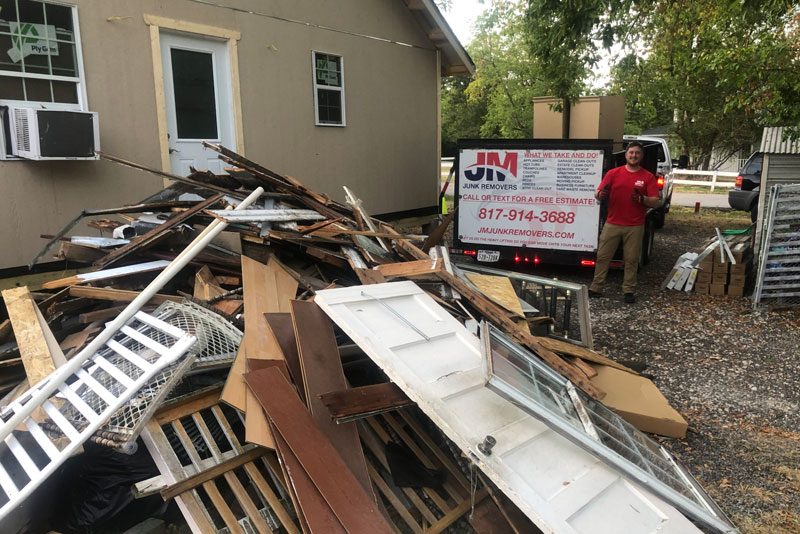 Items We Remove & Eco-Friendly Disposal
JM Junk Removers is a company that services Rockwall TX. We are dedicated to providing an easy junk removal service where you point to what you want gone and JM gets rid of it. Also, our disposal practices are environmentally friendly, we dispose of everything in the best way that we know how whether that is by donating, recycling, or giving it away. We remove just about anything including hot tubs, mattresses, appliances all the way to full-scale garage cleanouts, storage unit cleanouts, and house cleanouts!
Our Eco-Friendly Disposal Policy:
Another way we separate ourselves from our competition is by having environmentally friendly disposal methods which include: recycling (for materials like metal and plastic), donating (for clothes and small furniture), and even giving something away for free. Our main goal is to prevent as much junk from going into the landfill as possible and to keep the earth healthy!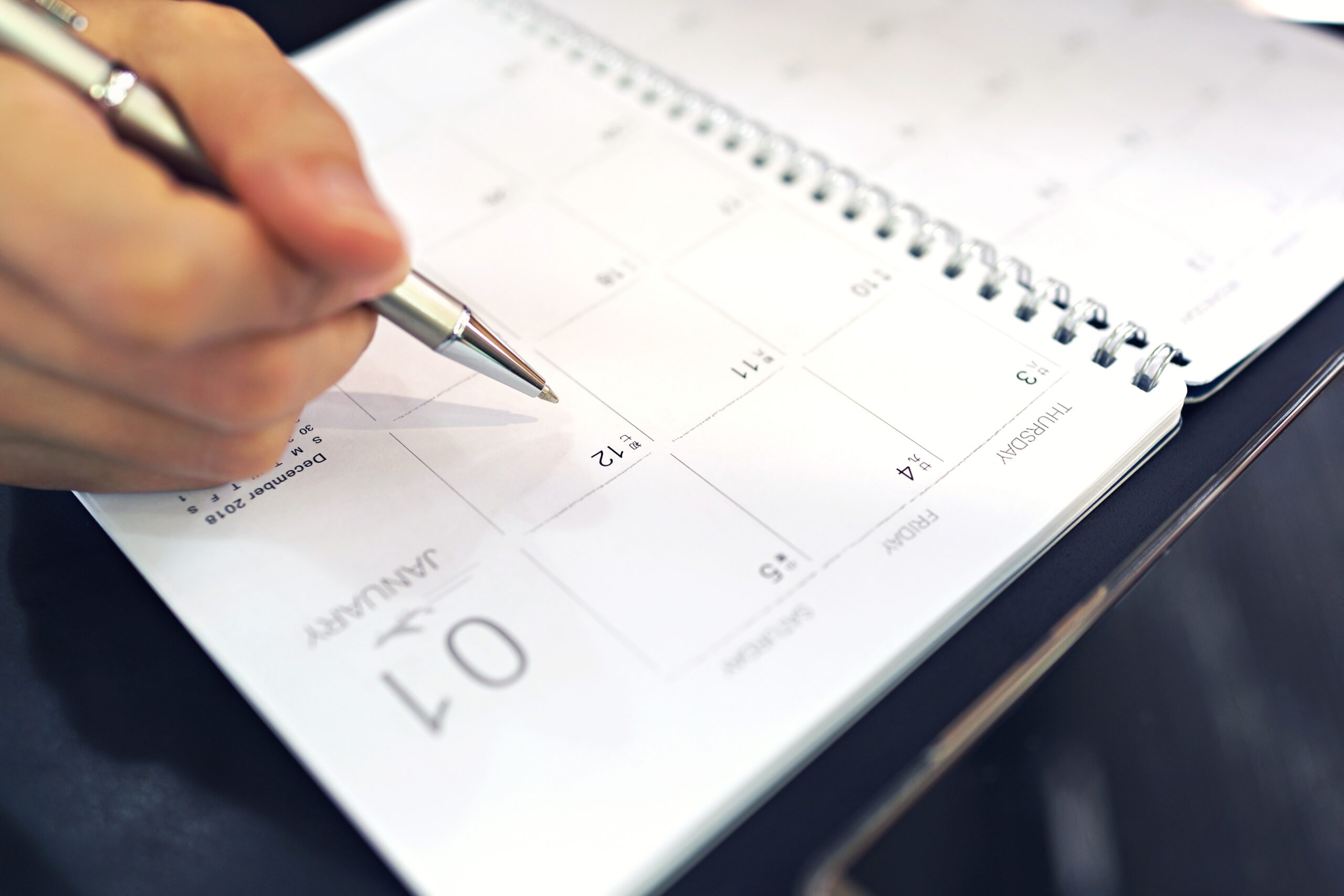 Schedule With JM Junk Removers Today
If you are tired of looking at all the junk you have around your home or office and want something done about it, JM Junk Removers is the company to call. We will come to your location, pick up all your stuff, and dispose of it. We do a lot of deck, yard waste, and furniture removal which is good for removing any leftover materials from a home renovation or building project as well as general junk that you simply just want gone.
We pride ourselves on great communication throughout the entire process from quoting to picking up the junk. On top of that, we are easy to get in touch, call us at 214-888-5865, email us here, or by contact us online through the website!
We are available seven-days-a-week, giving you the ultimate flexibility to find an appointment that fits your schedule.
Steps To Receiving A Estimate On Your Next Next Junk Removal Project!
Reach JM Junk Removers by phone/text at 214-888-5865, or email.
We'll give you an estimate or set up a no-obligation in-person consultation.
We'll notify you 30-60 minutes before arrival on the day of the job.
We'll get to removing your junk!
Payment methods include all major credit cards, cash, checks, Zelle, Cashapp, and Venmo!
Helpful Links:
http://www.rockwall.com/
Book Online Now
To Save $20
Book Online Now
To Save $20
Local Junk Removal & Hauling Services