Foreclosure Cleanout Company
JM Junk Removers has the junk removal crew who can handle your foreclosure cleanout needs. We'll pick up and dispose of everything for you!
Instant Service Quote
Tell Our Team What You Want Gone!
214-888-5865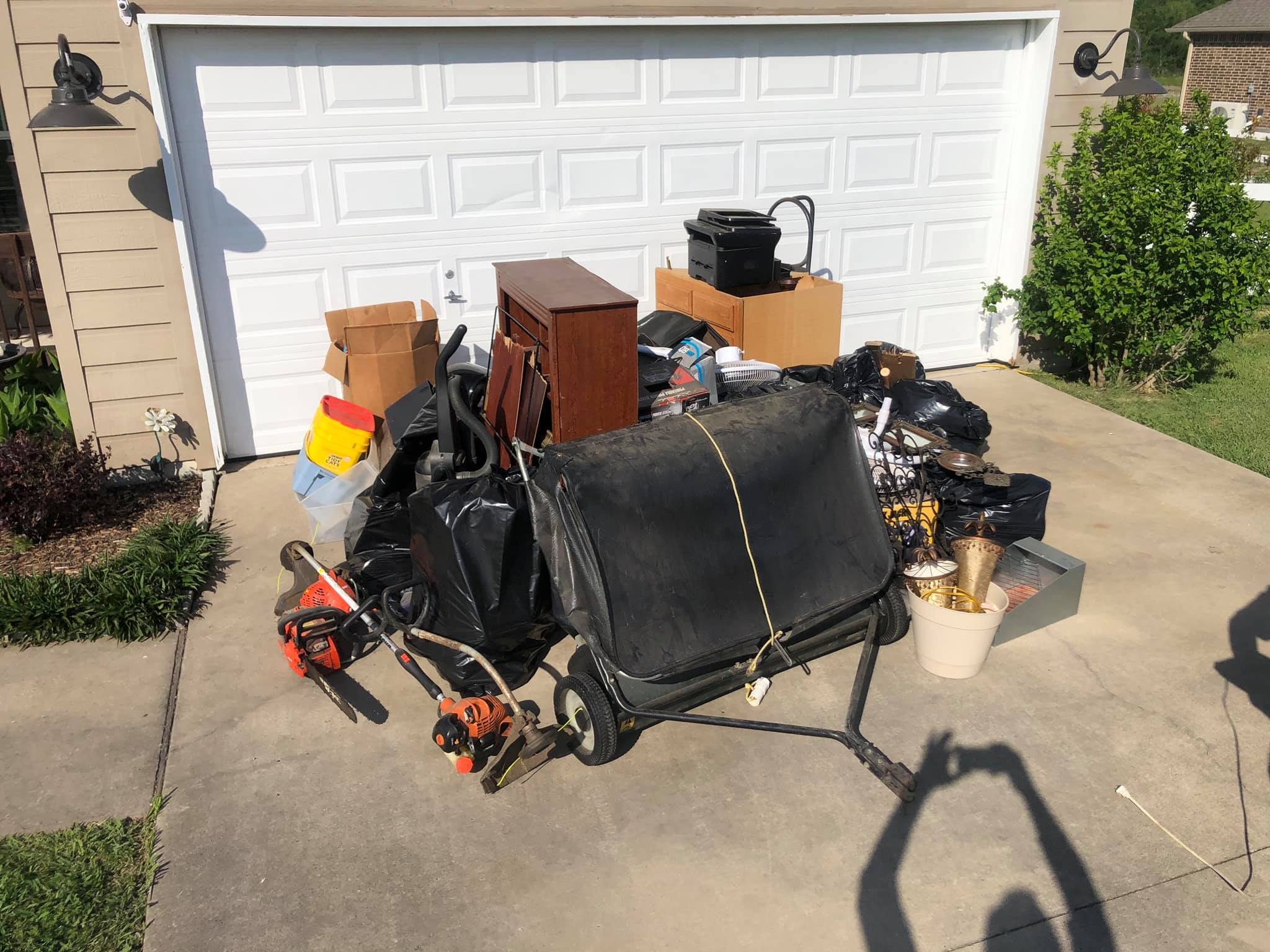 Stress Free Foreclosure Cleanout Services
Are you in the process of foreclosure and need to clean out your house quickly and efficiently?
JM Junk Removers is the company for you! We specialize in junk removal and foreclosure cleanouts that will take care of everything for you. We have all the man power and equipment necessary to get the job done quickly and efficiently. Our services are meant to help homeowners and businesses clear out and clean up the aftermath of a foreclosure. We work quickly and efficiently to get the job done right, and can haul away any unwanted items.
You can rest easy knowing that we will dispose of all the junk properly and recycle what we can. We want to help make this difficult time a little bit easier for you! Contact us online or give us a call at 214-888-5865 for a FREE estimate!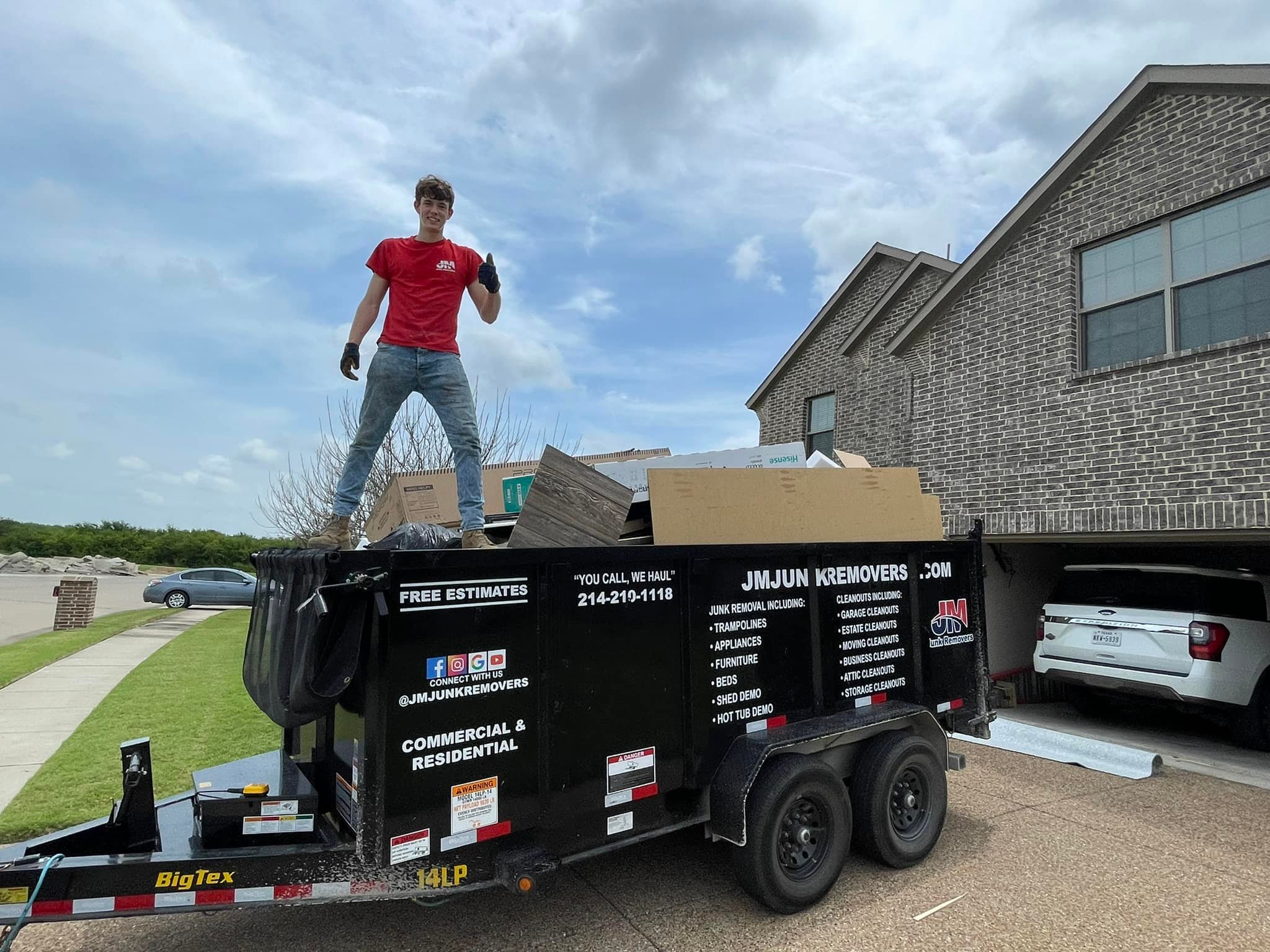 Our Foreclosure Eco-Friendly Junk Removal
JM Junk Removers is a company that specializes in eco-friendly junk removal. We work closely with our clients to ensure that all the junk we remove is disposed of in an eco-friendly way. We understand that when you're going through a foreclosure, you want to minimize your environmental impact as much as possible, and we're here to help you do just that. Ontop of foreclosure cleanouts, we can help with any of the following cleanouts:
We believe in recycling and composting whenever possible, and we're always looking for new and innovative ways to reduce our carbon footprint. We know that when it comes to foreclosure cleanouts, time is of the essence, and we work hard to ensure that we're always ready and able to help. So if you're in need of eco-friendly junk removal services. We'll take care of everything for you, from point A to point B. Contact us online or call us at 214-888-5865 to learn more about our foreclosure cleanout services!
FREE, Fast, and Easy Estimates!
Let us take care of everything for you so that you can focus on other things. We will load all the junk in our truck and make sure it is disposed of properly. You won't have to worry about a thing. With over 500+ five star reviews across multiple platforms, JM Junk Removers is the company to call when you want to get rid of junk with ease!
⭐⭐⭐⭐⭐
"JM Junk Removers is TOP NOTCH! They were very responsive, were able to get to us the next day, on time, very friendly and accommodating! Roger and Jarod showed up with smiles on their faces and kept that demeanor the entire time. Even through the multiple last minute "add ins" we threw at them. They had our entire office emptied, loaded up, and leaving within 1.5 hours. These guys took working efficiently to a whole new level! It was amazing to watch. I would (and already have) recommend JM Junk Removers to anyone and everyone who will listen! We even had to call them again and have them come out 2 days later to empty a shed and it was the exact same experience, but this time it was the owner – Josh! It definitely starts at the top with this business. An exceptional owner running an exceptional operation! These guys are so much more than just 5 Stars!" – Erin C.
You can reach JM Junk Removers by calling us at 214-888-5865 or contacting us online and we'll get back to you ASAP! Also, you can text us a picture of your junk here: 214-888-5865, we may be able to get back to you with a quote directly.
Book Online Now
To Save $20
Book Online Now
To Save $20
Foreclosure Cleanout Services, We've Got You Covered!
We're a foreclosure cleanout team servicing Dallas, Texas and the surrounding counties. We have the man power and equipment to take care of your junk removal needs.
Let us help you clear out the home before it goes on the market. We'll load all the junk in our trunk and dispose of it properly so you can focus on what's really important, getting the house cleaned out and sold!
Local Junk Removal & Hauling Services