Metal Awning Removal
JM Junk Removers specializes in metal awning removal in addition to other materials, including furniture, appliances, construction debris, and more.
Instant Service Quote
Tell Our Team What You Want Gone!
214-888-5865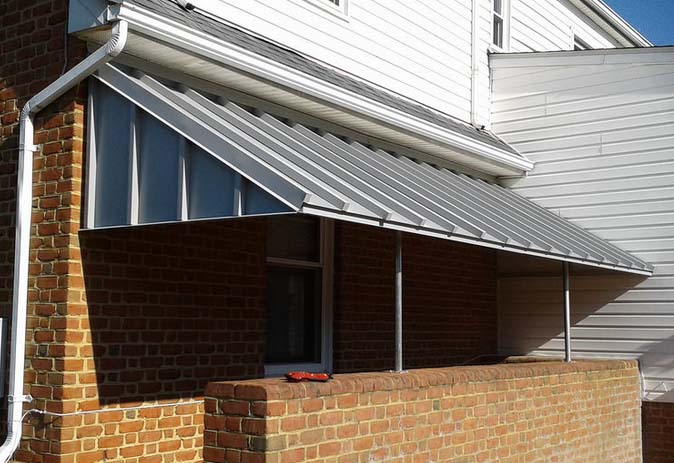 Learn About Our Services
A metal awning is an awning typically made from aluminum or steel that is used to provide protection from the sun, rain, and other elements outside. These awnings are often used to create an inviting and comfortable outdoor area to relax or entertain guests. Metal awnings can also be aesthetically pleasing and come in a variety of colors and styles to match any home's exterior.
JM Junk Removers specialize in the removal of metal awnings and can provide an efficient, safe, and cost-effective solution to clearing up space for a new one or simply getting rid of it. Our experienced team is well-equipped with the necessary tools and knowledge to carefully remove metal awnings while taking safety precautions and ensuring no damage is done to the area. Once our team has completed their work, they will tidy up the space and ensure that all debris is properly disposed of. With JM Junk Removers, you can trust that your metal awning will be safely and securely removed in no time at all! Get in touch with us by contacting us online for an estimate!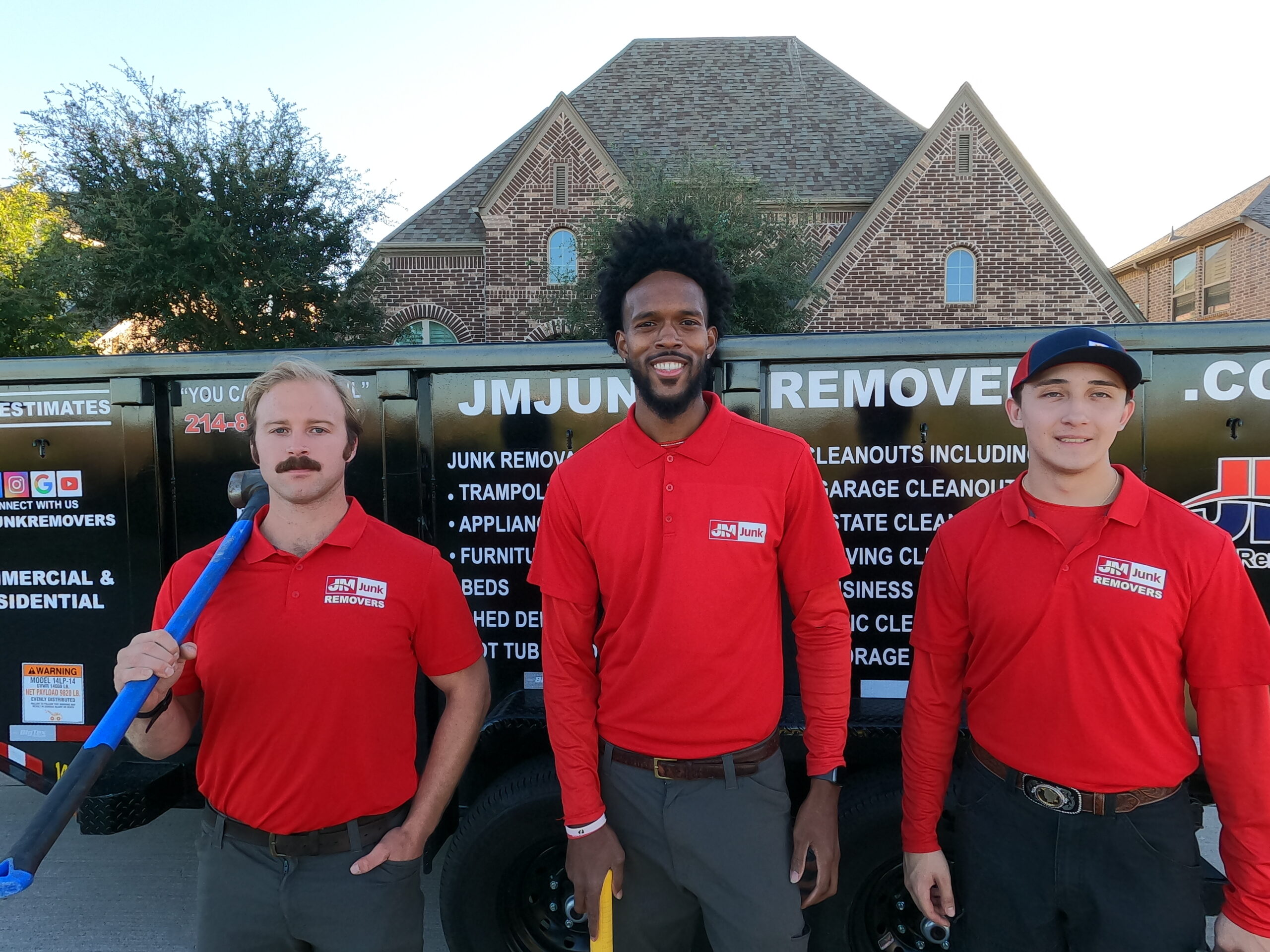 Our Super Simple Process For Metal Awning Removal
JM Junk Removers takes the utmost care when removing metal awnings. Our experienced crew first inspects the area around the awning to make sure that no other structures will be damaged during removal, and they also check for any other potential hazards that could arise.
The crew then takes safety measures such as eye protection if required, before beginning the process of removing the awning. Our crew identifies any electrical lines or plumbing that may be in the vicinity that could cause an issue, and then uses tools to remove screws and bolts from the awning frame. We then carefully disconnect all parts of the awning and work together to safely lower it to the ground for disposal.
At JM Junk Removers, we understand that there may be some debris left over after a metal awning removal. We make sure to clean up any debris before leaving the property, so your space will look as good as new. You can rest assured that our experienced crew knows how to safely and effectively remove metal awnings – so call today for your free quote at 214-888-5865!
We always put safety first. We are experts in metal awning removal and guarantee that our services will be completed with the utmost care and precision.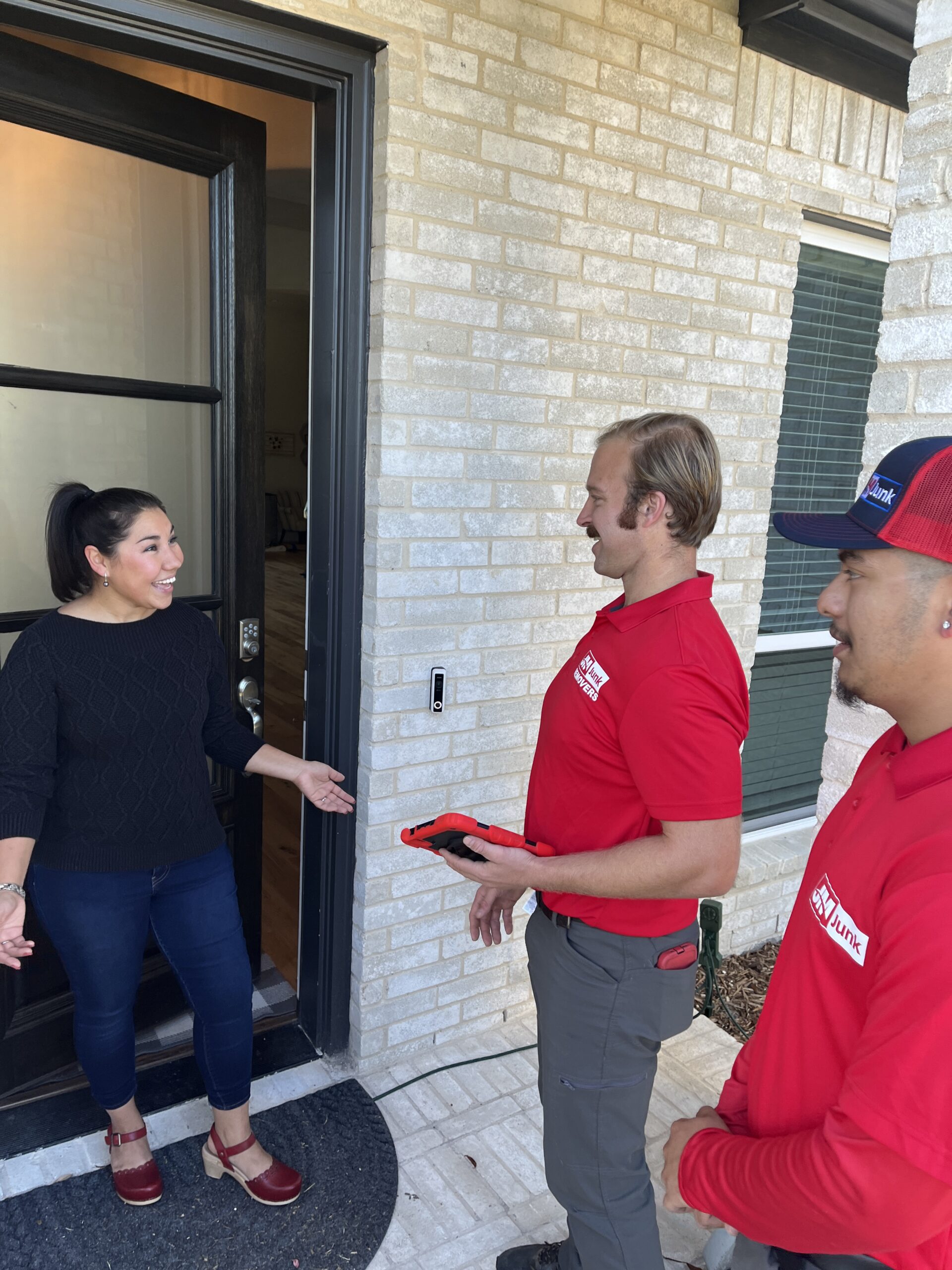 5 Star Metal Awning Removal – Contact Us Now
⭐⭐⭐⭐⭐
"Amazing experience. PERIOD. Service was quick and on point, and the staff is very friendly and accommodating. I have already recommended this company to all my family & friends. JM Junk Removers will be my first call always!" – Carly W.
With over 5 years of experience in the industry and a team of reliable experts who strive for customer satisfaction every step of the way, JM Junk Removers is a premier choice when it comes to Metal Awning Removal services in Dallas and the surrounding cities such as Rockwall, Fate, Terrell, Forney, Mesquite, and more! You can count on us for safe and efficient removal solutions every time!
Book Online Now
To Save $20
Book Online Now
To Save $20
When You Need To Tear Down A Metal Awning, Call The Crew At JM Junk Removers
We're a metal awning removal team servicing Dallas, Texas and the surrounding counties. We have the man power and equipment to take care of your junk removal needs.
We'll load all the excess junk in our trunk and dispose of it properly so you can focus on what's really important, getting your area cleaned out and metal awning removed!
Local Junk Removal & Hauling Services