Appliance Removal
JM Junk Removers is an appliance removal and disposal company that can handle all of your junk needs. You won't have to worry about the removal and disposal, we'll handle that for you!
Instant Service Quote
Tell Our Team What You Want Gone!
214-888-5865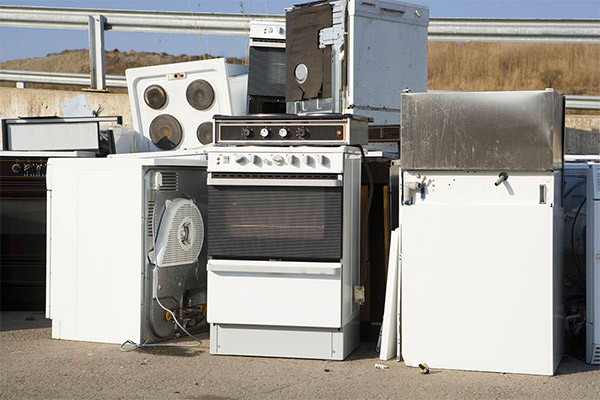 Learn More About Appliance Removal
Are you looking for a junk removal company that can remove old and unwanted appliances from your home?
JM Junk Removers is a great choice for your appliance disposal needs. We make sure to recycle or donate the appliances, so you can feel good about helping the environment while we help you get rid of your old and unused appliances. Our team will even haul away any other unwanted items in your home including furniture, pool table, dresser, mattresses, excess junk, hot tubs, yard waste, to full-scale house and garage cleanouts!
You'll be amazed at how efficiently we can remove junk from your home. We always put safety first. All our junk removal professionals are insured to protect any damages that may occur. You won't have to worry about accidents or your appliances taking up space in your kitchen, storage, garage or basement anymore! Plus, with our competitive rates and flexible scheduling options, you can schedule a time that's convenient for you. There's no better time to get rid of unused items! Call us today at 214-888-5865 or contact us online now!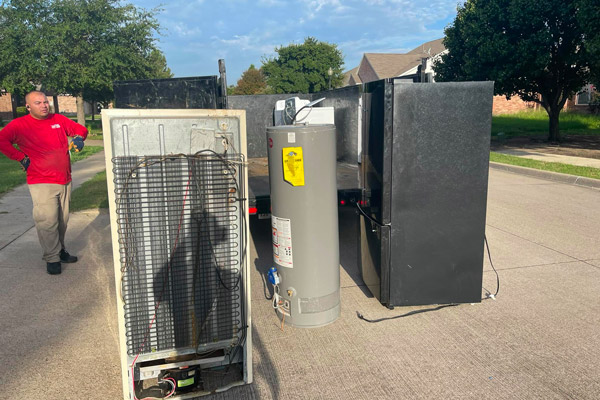 Fridge, Water Heater, Oven Removal, & More!
JM Junk Removers services many homeowners and businesses every year who don't have the time or resources to dispose of their old, non-working appliances themselves. Some appliances that we remove include the following:
Coffee maker, Blender, Mixer, Toaster, Microwave, Crock pot, Rice cooker, Pressure cooker, Grill, Stove, Lamp, Light bulb, Lantern, Torch, Clothes iron, Electric drill, Kettle, Water cooker, Water purifier, Kitchen hood, Electric guitar, Vacuum cleaner, Electric fan, Evaporative cooler, Air conditioner, Oven, Dishwasher, Television, Speaker, Clothes dryer, Washing machine, Refrigerator
Old appliances can be a fire hazard, and they also use up a lot of energy. That's why it's important to get rid of them, and it's important to choose a reliable appliance removal company like JM Junk Removers. We have the experience and equipment necessary to remove your old appliances safely and efficiently. Contact us online or call us at 214-888-5865 to learn more!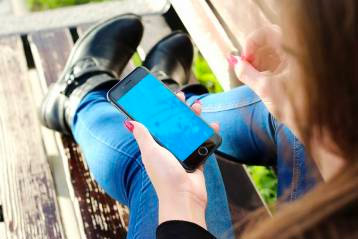 Booking Is Simple!
At JM Junk Removers, we strive to offer the best customer experience and high quality removal services. We work with our customers to be sure that they are finding what they need. With the right junk removal service for your needs, you can get started on getting rid of all your large or small items including single item appliance removal.
We are fully licensed and insured for your safety. We have a team of professionals that are trained in handling any size job, from a single item to complete shed and deck demolition projects. Not only are we trained, but our team is also committed to safety. We care about the things you care about, so let us help you get started today!
"Josh and his team came two hours after I contacted him and before the rain. They hauled away some general junk, scrap metal, a refrigerator, and a concrete bench. Clean, clean, clean! They will come remove stuff from our garage while we point to what goes (when it gets cooler for us). Great service and people." – Sue P. ⭐⭐⭐⭐⭐
You can reach JM Junk Removers by calling 214-888-5865 or contacting us online and we'll get back to you typically the same day or within 24 business hours!
You may also text us here: 214-888-5865. Send a picture of your appliances or junk and we might be able to quote you over the phone!
Book Online Now
To Save $20
Book Online Now
To Save $20
Appliance Removal For Texans! Easy Process From Start To Finish!
Schedule your appliance removal appointment with JM Junk Removers by giving us a call at 214-888-5865, sending us an email, or booking online.
We'll schedule you for a 2 hour window, which allows enough time to talk and estimate how much the project will cost.
We reach out 30-60 minutes before we arrive to let you know we're coming on the day of the scheduled junk removal.
We'll load everything up, clean up, and transport all the junk and appliances to a disposal location.
Local Junk Removal & Hauling Services