Pergola Removal
JM Junk Removers is the go-to company for tearing down and hauling away a Pergola from your home.
Instant Service Quote
Tell Our Team What You Want Gone!
214-888-5865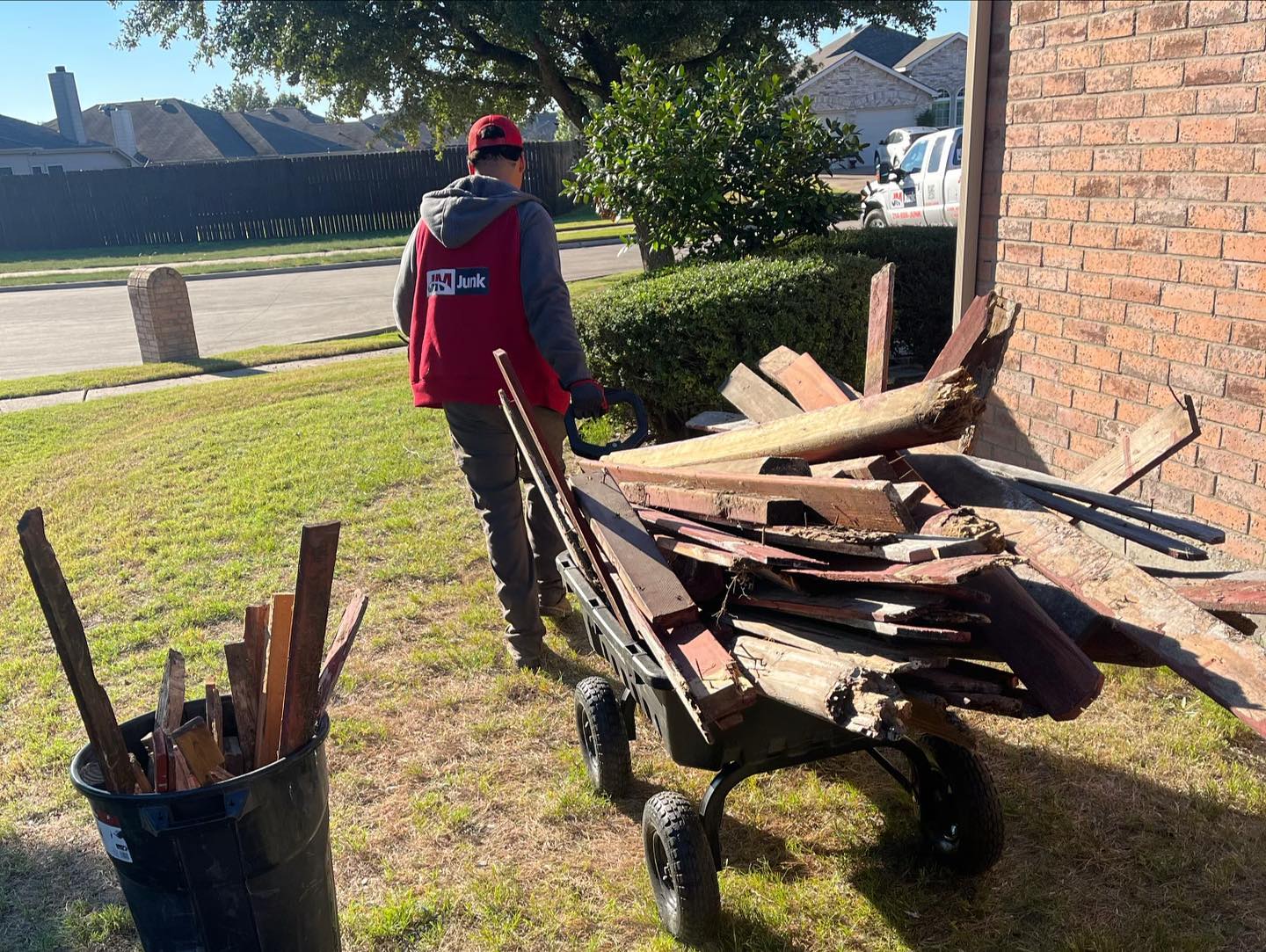 About Pergola Removal
A pergola is a type of garden structure, often found attached to the side of a house. It is typically composed of vertical posts and cross beams that support an open lattice of rafters or trelliswork. This provides partial shade while still allowing sunlight to filter through. Pergolas are commonly used to provide semi-private outdoor spaces such as seating areas or dining areas in gardens and yards. They can also be used as an outdoor living space for entertaining guests, relaxing with friends, or simply enjoying nature in solitude.
Pergolas are a great way to add style and character to your outdoor space, while also providing comfortable spots for gathering and relaxing. The added height from the posts also helps create a feeling of enclosure and privacy within the area beneath them. There are many styles, sizes, and materials available when it comes to pergolas, however, when you need to get rid of them and torn down, that's where JM Junk Removers come in.
JM Junk Removers specializes in pergola removal services in the Dallas area. We have the necessary equipment and expertise to safely and efficiently remove any size or style of the pergola on your property. Our team will arrive on-site, assess the structure, and provide you with a no-obligation quote for the work that needs to be done. We handle all aspects of the job, including disassembly, deconstruction, debris removal, and disposal of all materials.
Whether you need an old pergola taken down due to age or wear and tear or simply want to make room for something new in your outdoor space, JM Junk Removers can help with efficient and reliable service at competitive prices. Contact us today for more information!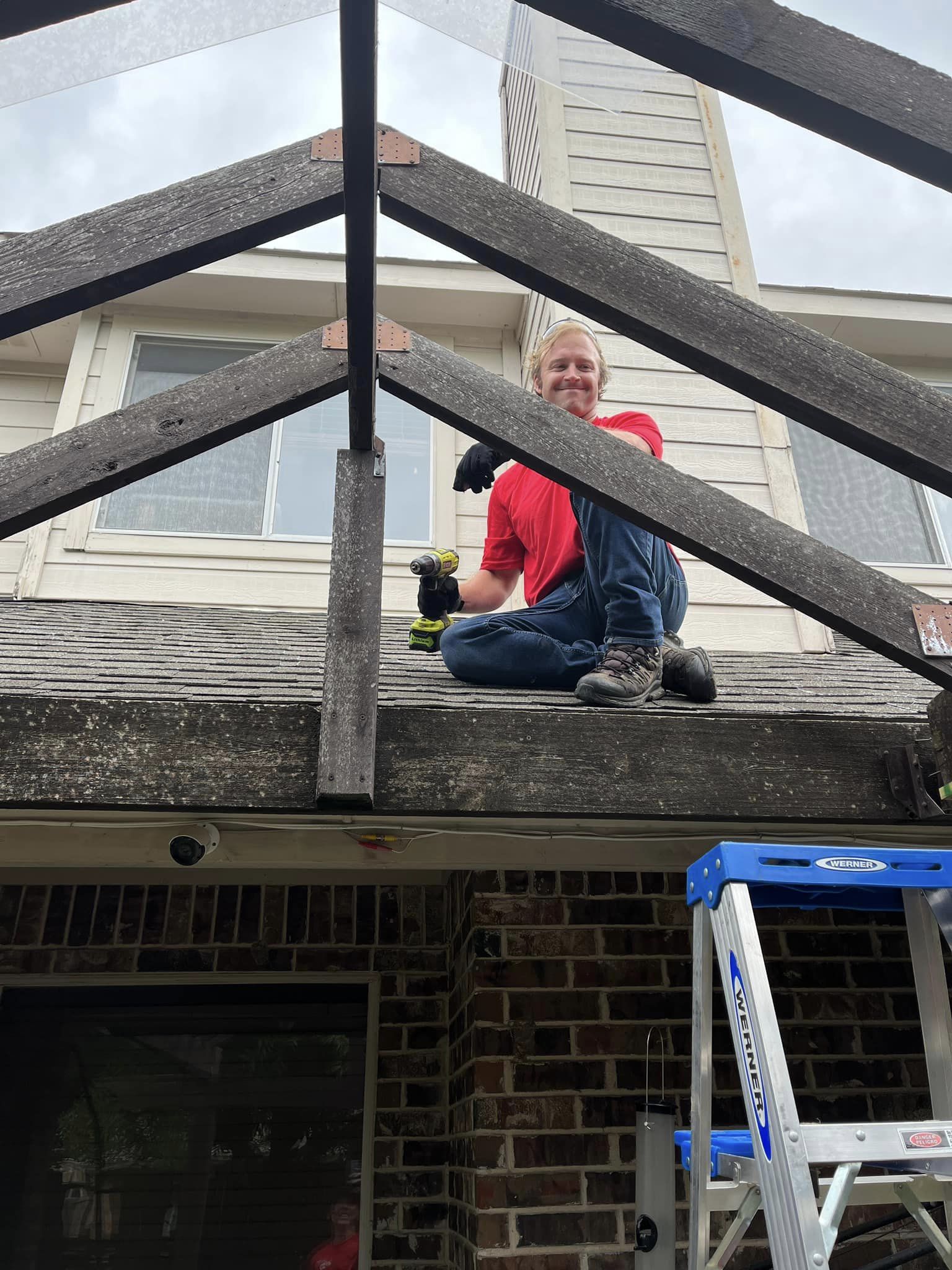 The Steps To Getting Your Pergola Removed
JM Junk Removers is dedicated to safely and efficiently taking down and removing pergolas – large, often decorative freestanding structures that can provide shade. Our team of experts follows a proven process to complete this job.
First, we survey the area around the pergola in order to ensure safety and accuracy during the takedown process. We take into account any nearby obstacles, power lines, and other structural components that need to be considered before beginning.
Next, our team begins by dismantling each individual component of the pergola structure starting with the top beam. Our experts use ladders or cherry pickers as needed to reach high spots. Once removed, each piece is carefully placed on a tarp so that it remains protected until being brought offsite for disposal.
We then slowly work our way down from the top beam until all components have been dismantled, including posts and connecting beams. We follow all industry standards for removal and decommissioning of these structures so that local codes are not violated or ignored.
Finally, after all pieces have been taken apart, our professional crew safely moves them from their location onto one of our trucks for proper disposal at an approved facility that adheres to environmental protection protocols.
When you need Pergola removal services, call us at JM Junk Removers. Reach out to 214-888-5865 or contact us online!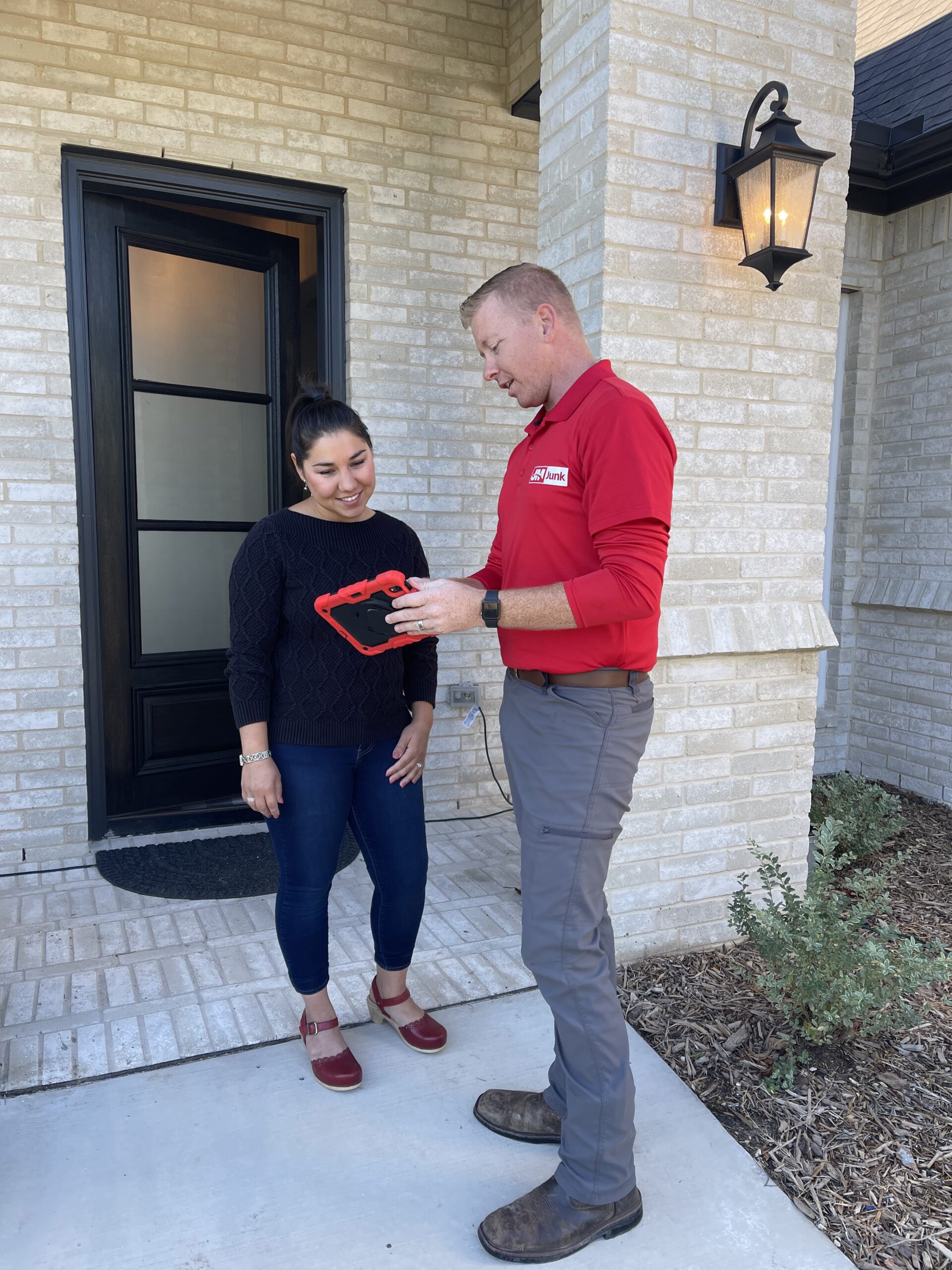 Get Rid Of Your Old Pergola, Contact JM Junk Removers
JM Junk Removers offers pergola removal services in Dallas Texas and surrounding areas.
A pergola can be a beautiful addition to your home, but sometimes it becomes an eyesore when it starts to fall apart. That's where JM Junk Removers comes in to provide 5 star service – we can safely tear down your pergola without any damage to your property and haul away all the excess debris.
⭐⭐⭐⭐⭐
"Amazing experience. PERIOD. Service was quick and on point, and the staff is very friendly and accommodating. I have already recommended this company to all my family & friends. JM Junk Removers will be my first call always!" – Carly W.
We understand that you may not have the time or resources to remove your pergola yourself – that's why we're here to help. Our experienced professionals will handle every type of residential light demolition for you, from sheds and above ground pools, to hot tubs and decks, all you need to do is sit back and relax.
Contact us today for a free quote on pergola removal services by calling us at 214-888-5865!
Book Online Now
To Save $20
Book Online Now
To Save $20
Our Pergola Removal Process Is Simple, Easy, & Relaxing!
JM Junk Removers is a great company for those looking to get rid of an old, outdated, or broken Pergola. We will come to you, offer a free quote, and do everything from tearing it down to disposing of all the excess wood and pieces.
We will provide you with an estimate or book an in-person, no obligation quote.
On the day of the job, we'll call or text 30-60 minutes before arrival.
When we arrive, we'll have the necessary tools to get started then get to work!
Your pergola is gone as well as all the debris!
Local Junk Removal & Hauling Services