Patio Demolition & Removal In Dallas TX
Tearing down a patio can be a big job. Not only do you have to remove all the decking and paving stones, but you also have to dispose of the leftover debris. That's where JM Junk Removers can help!
Instant Service Quote
Tell Our Team What You Want Gone!
214-888-5865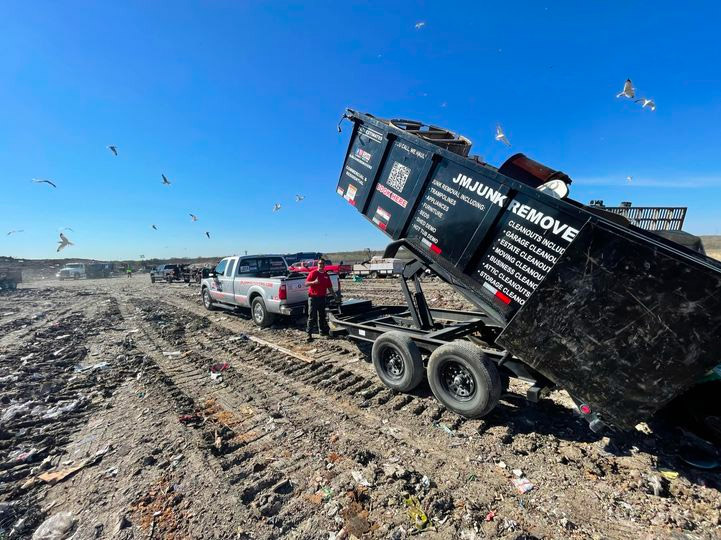 Learn About Patio Demolition/Removal
JM Junk Removers offers a wide range of demolition and removal services for your home or business. We can take down any patio or deck quickly and efficiently, leaving you with nothing but clean space. Our team is experienced and professional, and we always work hard to ensure that your experience with us is positive.
Types of Demolition Services:
First, we'll take down the patio with heavy equipment. Next, we'll clean up the area and haul away any debris. Finally, we'll fill in the hole left behind by the patio so that you're left with a level surface.
If you're looking for a company that can handle your patio demolition and removal needs, looks no further than JM Junk Removers! We're always here to help and answer any questions you may have.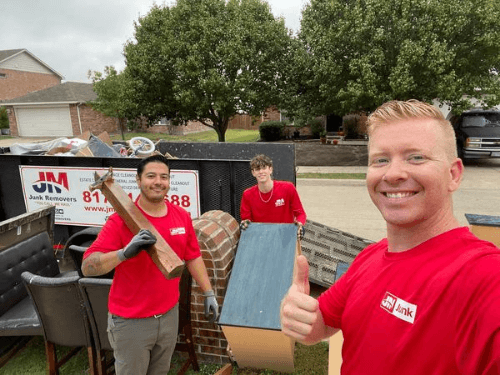 Three Things To Consider When Demolishing A Patio
When demolishing a patio, there are three main things you need to consider: the type of equipment for the demolition, the disposal of debris, and the safety of those involved.
The first thing you need to decide is what type of tools and equipment are needed for the project. For example, will you need a sledgehammer, a small hand tool, or heavy-duty equipment?
The second thing you need to worry about is debris disposal. You will need to find a way to get rid of all the rubble and broken concrete.
Finally, you need to make sure that everyone involved in the demolition is safe. Make sure to wear protective gear like hard hats, goggles, and gloves. Avoid working during bad weather conditions and always obey safety precautions.
If you don't want to take care of demolishing your patio then JM Junk Removers is here to help, call us at 214-888-5865 for a free estimate!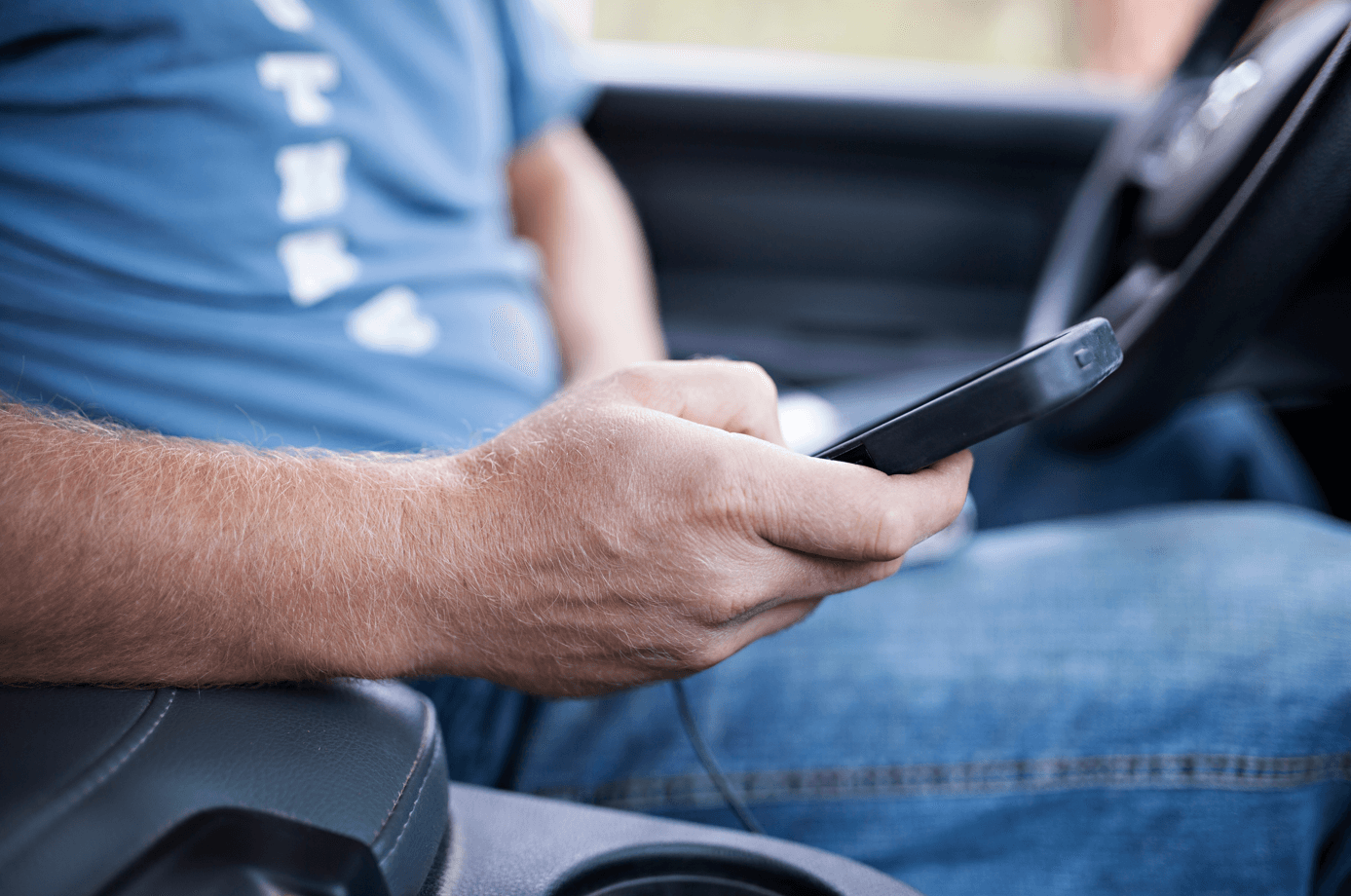 Get Your FREE Estimate On Patio Demolition
As a business, we understand the importance of customer satisfaction. That's why we go above and beyond to ensure that each and every one of our customers are happy. We know that your patio is an important part of your home or business, and we will work diligently to get the job done right.
At JM Junk Removers, we pride ourselves on being the best around the Dallas TX area. We have a team of experienced junk removers who are ready to tackle any patio demolition project you may have. If you are in need of a patio demolition, JM Junk Removers is the company for you. With years of experience and over 500+ five star reviews online, we can handle your project, big or small. Contact us online for a FREE estimate or call us at 214-888-5865!
You can also send us a text here: 214-888-5865!
We'll Tear Down and Haul Away All The Excess Debris From Patio Demolition!
Contact us to provide details of your job and get a free estimate.
After our team member answers all your questions, they will set up your patio demolition & removal appointment.
On the day of your appointment, our team will give you a 30 minute courtesy call to let you know we're on our way.
When our team arrives, they will take a look at your project and provide a quote!
Book Online Now
To Save $20
Book Online Now
To Save $20
Local Junk Removal & Hauling Services