Garage Cleanout in Plano TX
JM Junk Remover's comes equipped with the necessary tools and equipment to handle heavy lifting and tricky items, ensuring a safe and efficient garage cleanout process.
Instant Service Quote
Tell Our Team What You Want Gone!
214-888-5865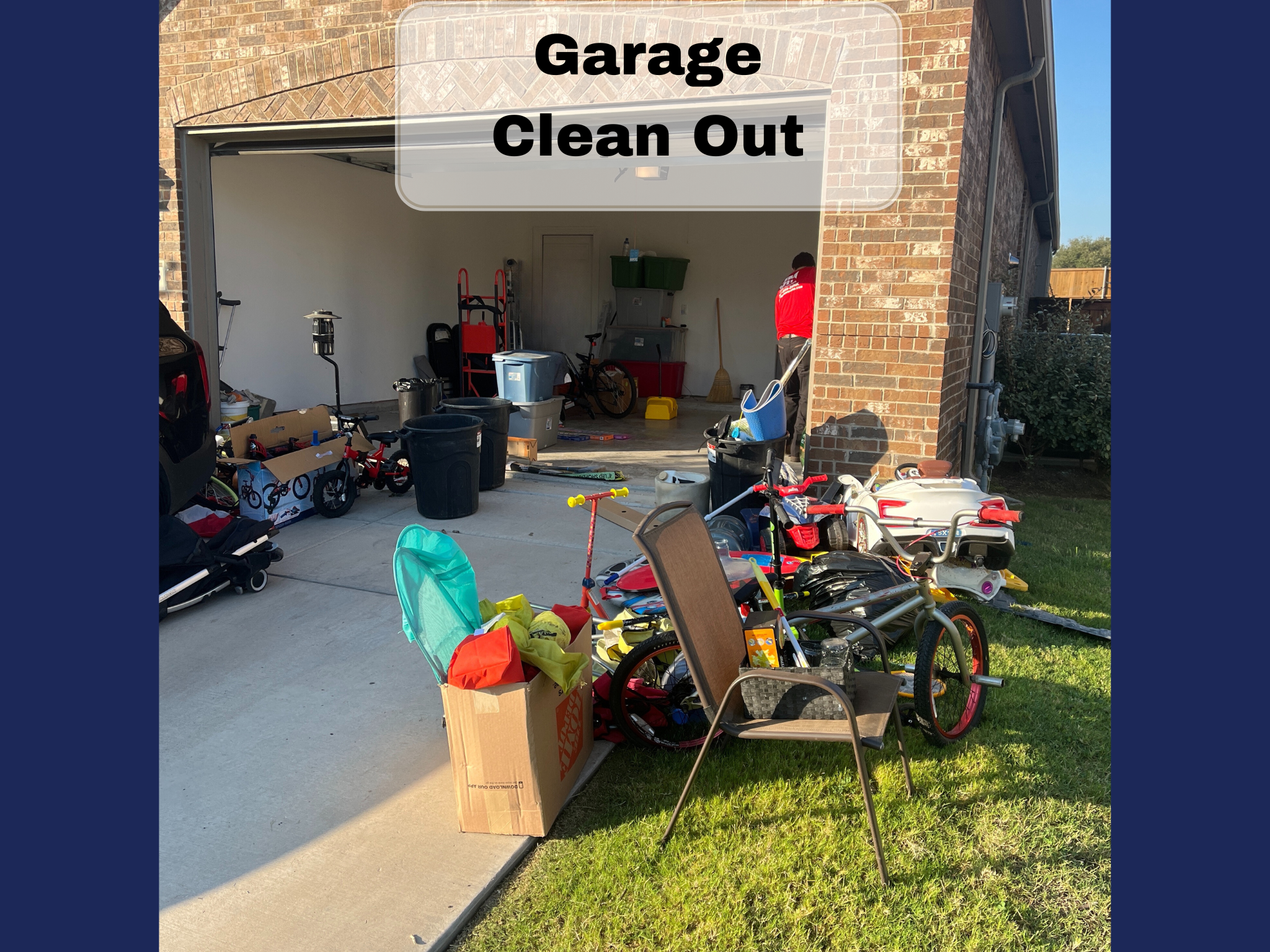 #1 Garage Cleanout Service in Plano
Is your garage overflowing with unwanted items? JM Junk Removers is here to help you reclaim your space! Our expert team specializes in efficient and hassle-free garage cleanouts in Plano, Texas. Over the years, we have encountered a wide range of items cluttering garages, including old furniture, broken appliances, outdated electronics, cardboard boxes, yard waste, and much more. No matter the size or complexity of the task, we're fully equipped to handle it all. Our mission is to declutter your garage, leaving you with a clean, organized space to enjoy.
If you are interested in learning more about our garage cleanout services in Plano, contact us online today or give us a call at 214-888-5865.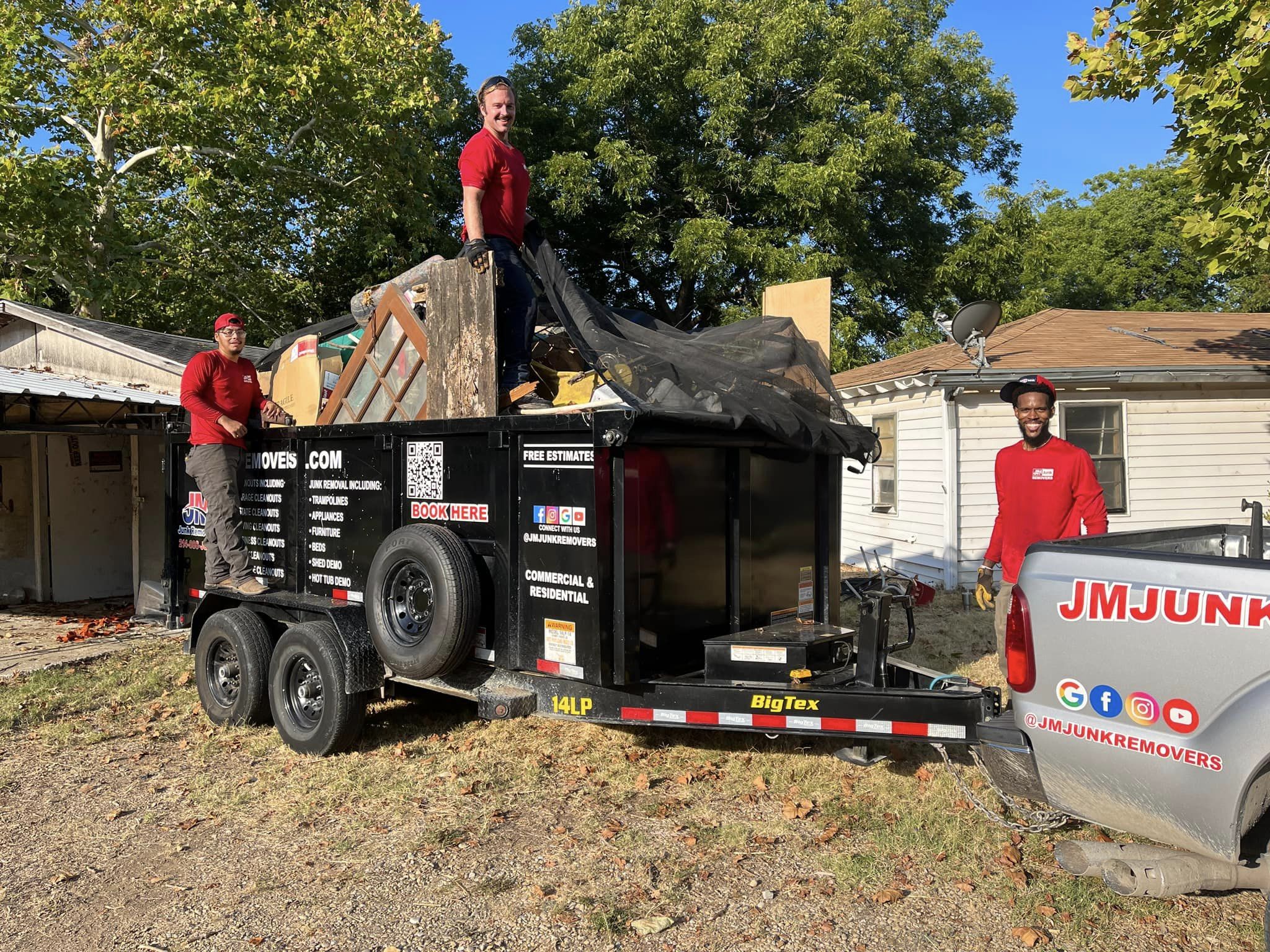 Why Choose Us?
At JM Junk Removers, we take pride in being a reliable and professional junk removal company serving Plano since 2018. Our commitment to exceptional service and customer satisfaction has earned us an outstanding reputation in the area. With over 500+ five-star reviews online, we have consistently proven our dedication to delivering top-notch results on every project we undertake.
People choose JM Junk Removers for Garage Cleanout in Plano for the following 4 reasons:
Experience and Expertise: Unlike most junk removal companies, we have been in business since for over 5 years! We provide our customers with years of experience in handling garage cleanouts. Our skilled team knows the best approaches to efficiently clear out clutter and organize the space.
Outstanding Reputation: We have earned an excellent reputation in Plano & the Dallas Texas area due to our commitment to delivering exceptional service and exceeding customer expectations. With over 500+ five-star reviews online, customers trust our reliable and high-quality junk removal services.
Professionalism: JM Junk Removers operates with a high level of professionalism. Our team is punctual, courteous, and respectful while working on-site, ensuring a stress-free and pleasant experience for the customers.
Efficient and Timely Service: When customers choose us, they can count on prompt and efficient service. Our team works safely and meticulously to declutter the garage, minimizing disruption to our customers' daily routine.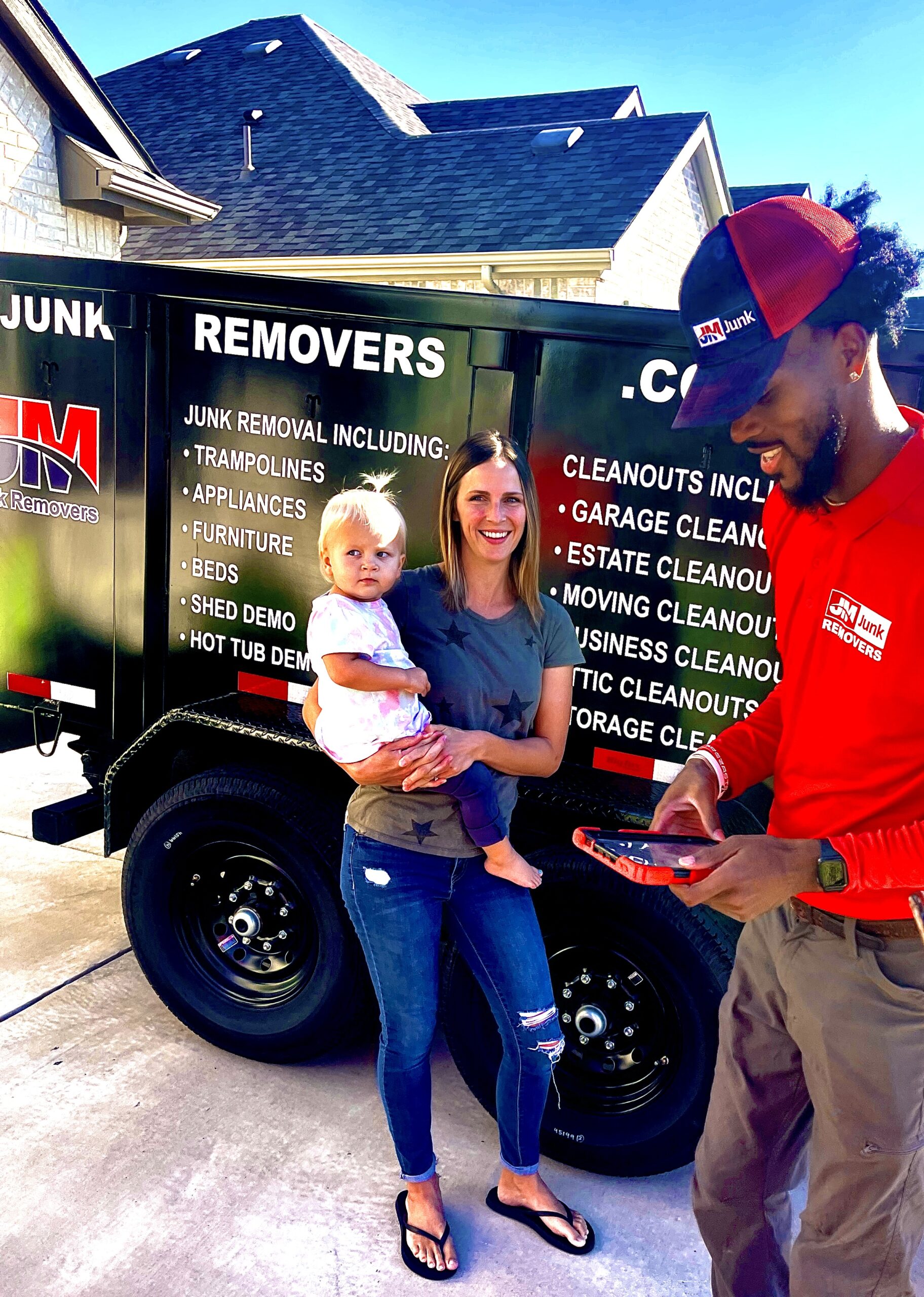 We Handle The Heavy Lifting – Contact Us Today
Don't let a cluttered garage dampen your spirits. Reclaim your space and turn your garage into a functional and organized area with JM Junk Removers. Say goodbye to the headache of sorting through piles of items, lifting heavy objects, and figuring out how to dispose of them responsibly. Our team will handle all the heavy lifting, sorting, and hauling, leaving you with a clean and clear garage.
Contact us today at 214-888-5865 to schedule your garage cleanout in Plano, Texas. Our friendly staff will be happy to answer any questions you may have and provide a free quote based on your needs. Alternatively, you can also reach out to us through the online form on our website. Let JM Junk Removers be your go-to solution for a clutter-free and organized garage. Get started now!
Transform Your Garage Today: Professional Cleanout Services in Plano, Texas
Schedule an appointment with JM Junk Removers by giving us a call at 214-888-5865, sending us an email, or booking online.
We'll provide you a 2-hour window to choose from so that we can discuss and determine how much the garage cleanout will cost.
On the day of the planned junk removal project, we will call 30-60 minutes prior to let you know when we'll be there.
All the junk will be loaded into our trucks/trailers and transported to a disposal site.
Book Online Now
To Save $20
Book Online Now
To Save $20
Local Junk Removal & Hauling Services