Furniture Removal in Plano TX
If your located in Plano, TX and looking for a company to come to your home or business to remove furniture, then JM Junk Removers is the company to call!
Instant Service Quote
Tell Our Team What You Want Gone!
214-888-5865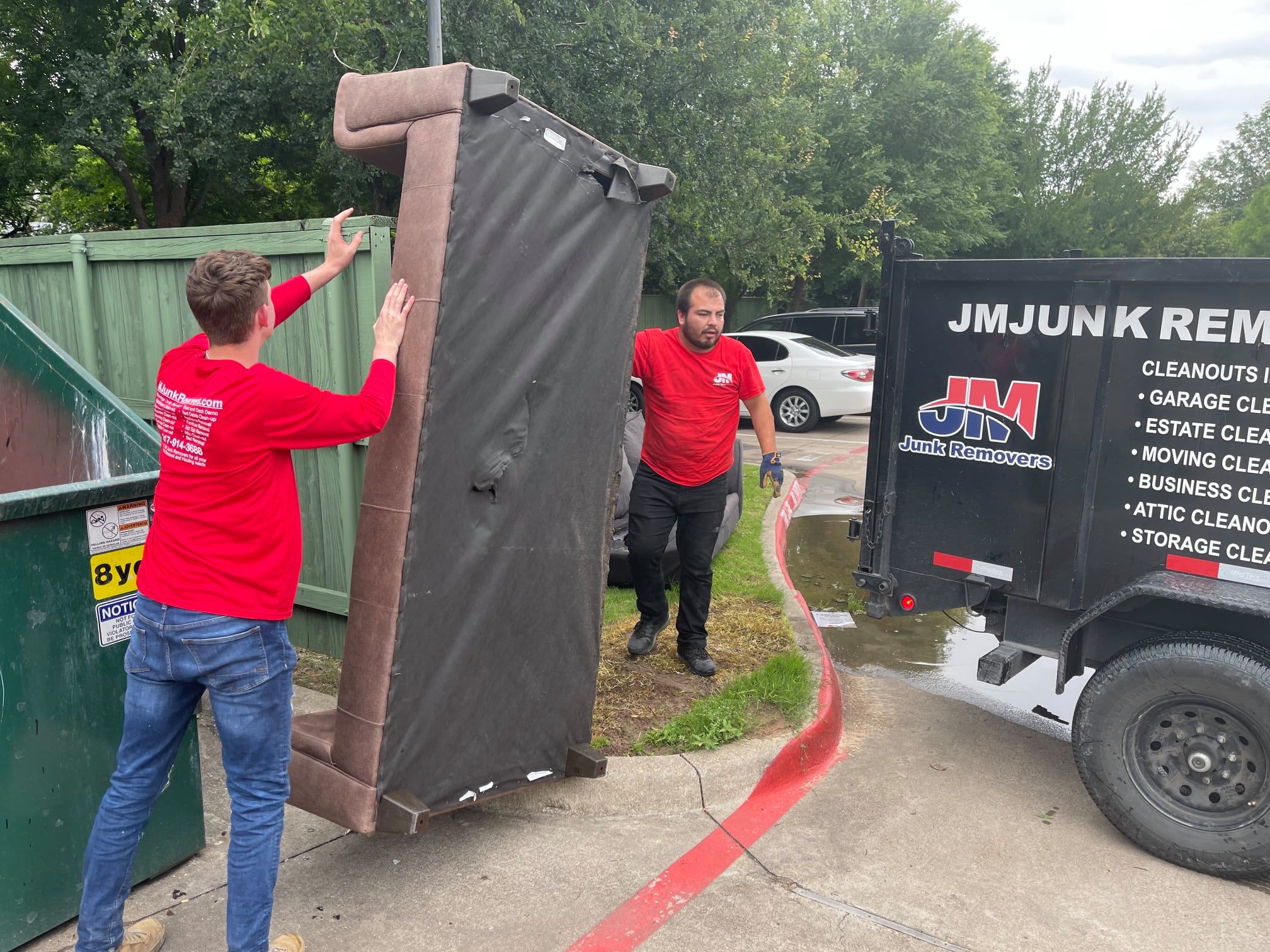 Learn About Furniture Removal in Plano
Plano, Texas is a city located in the northeastern part of the state. As of the 2021 census, the population is over 288,000. Plano is a part of the Dallas-Fort Worth Metroplex and is home to several corporate headquarters, including J.C. Penney, Pizza Hut, and the Dr. Pepper Snapple Group. The city is also known for its extensive park system and its many lakes.
However, with the amount of people and businesses located in the city, there is bound to be a lot of junk that accumulates over time. That's where JM Junk Removers comes in! We are a local junk removal company that specializes in removing all types of unwanted junk, including furniture, appliances, TVs, construction debris, and more. They are fully licensed and insured, and our team of experienced professionals will work quickly and efficiently to remove your furniture.
We understand that getting rid of your unwanted furniture can be a stressful process, which is why we offer a free on-site estimate to walk you through every step. We also offer flexible scheduling and competitive pricing so that we can work around your busy schedule.
Give us a call or send us a text at 214-888-5865! You can also reach out to us online via our form to have a team member reach out to you!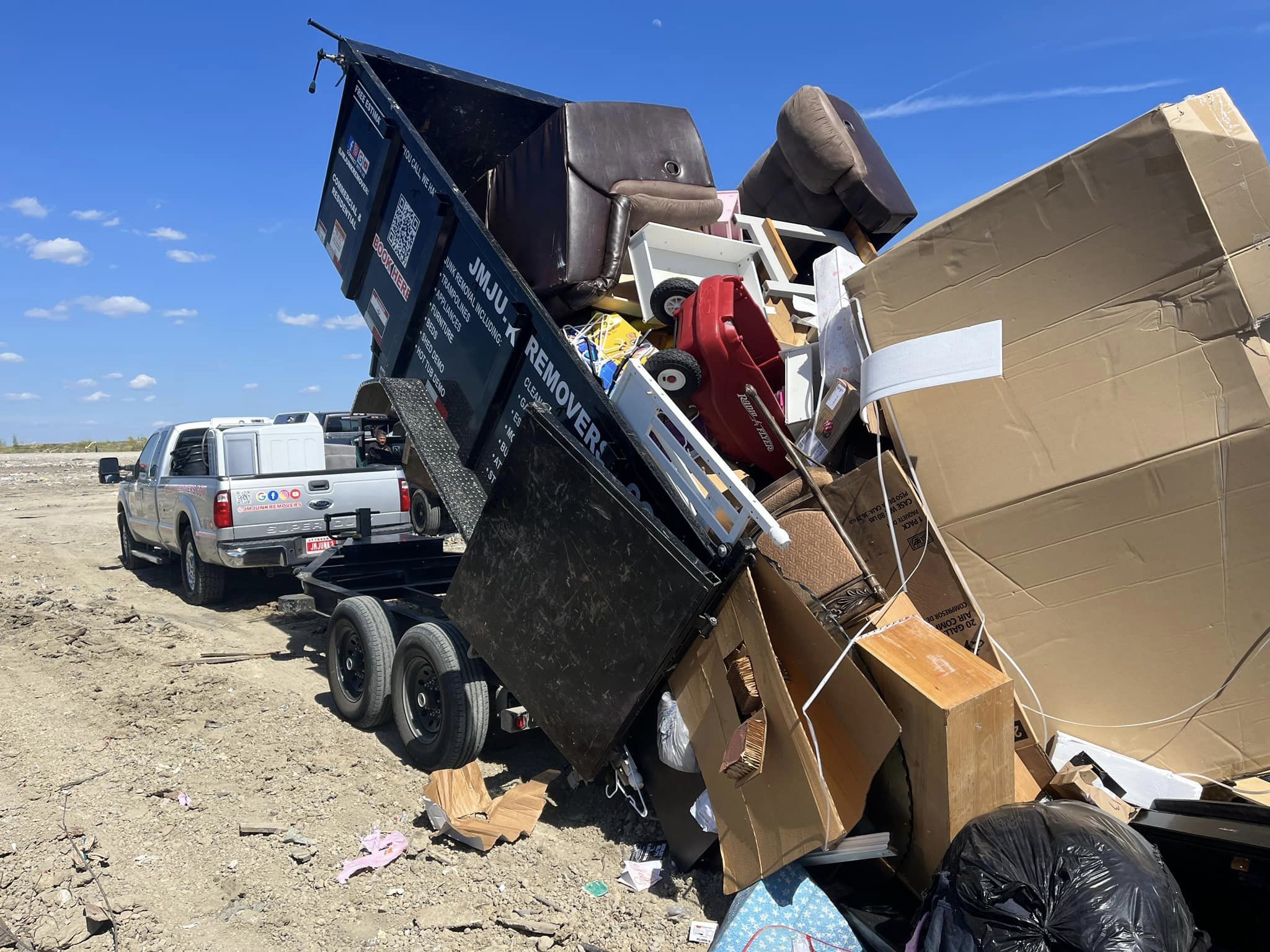 FAQs About Furniture Removal
JM Junk Removers is a furniture removal company that operates in Plano, Texas. We offer services for both residential and commercial clients and have a team of experienced professionals who can handle any size job, whether that be a single-item couch pickup or a house full of furniture. JM Junk Removers is the best choice for anyone looking for reliable and affordable furniture removal services in Plano.
How long will it take to remove my furniture?
Our team of experienced movers can have your furniture removed in a matter of hours. We understand that furniture removal can be a stressful task, so we work to get the job done with minimal disruption to your day-to-day routine. Depending on our schedule, we'll do our best to schedule you for a same-day appointment!
Is there a minimum amount of furniture that can be remove?
No, there is no minimum amount of furniture that can be remove. We will work with you to remove as much or as little furniture as you need.
What type of payment methods do you accept?
JM Junk Removers accepts cash and all major credit cards.
Do you provide any other services?
In addition to junk removal, JM Junk Removers offers light demolition services as well as full-scale cleanouts for homes, businesses, attics, apartments, foreclosures, evictions, and more!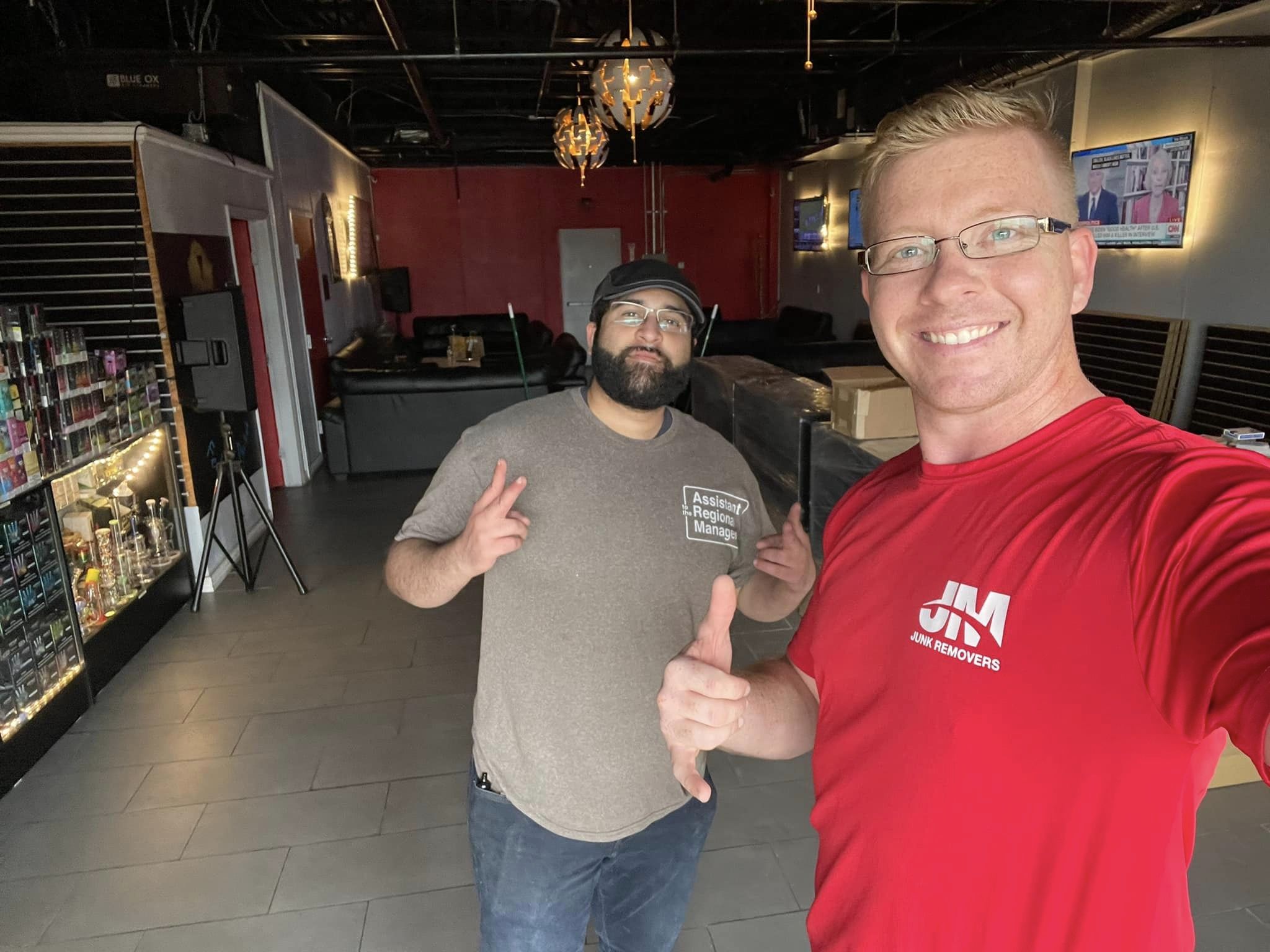 Contact Us & Get Rid Of Old Furniture
Looking for a professional furniture removal company in Plano, TX?
JM Junk Removers is the perfect choice for anyone who wants to get rid of their old furniture in an eco-friendly way. We have over 500+ five-star reviews, so you can be sure that you're making the right decision.
⭐⭐⭐⭐⭐
"Roger and his crew with JM Junk removers were very professional and reliable, called me beforehand with an ETA then arrived at my house to remove some old furniture. They were quick and efficient, definitely would use them again." – Derrick M.
We know that getting rid of your old furniture can be a hassle – that's why we take care of everything for you. All you have to do is call us and we'll take care of the rest. We even offer same-day service!
Contact JM Junk Removers today and schedule a free on-site junk removal estimate at 214-888-5865!
Easy Process From The First Call To The Junk Pickup.
Schedule an appointment with JM Junk Removers by giving us a call at 214-888-5865, sending us an email, or booking online.
We'll provide you a 2-hour window to choose from so that we can discuss and determine how much the furniture removal will cost.
On the day of the planned junk removal project. We will call 30-60 minutes prior to let you know when we'll be there.
All the furniture will be loaded into our big trucks and transported to a disposal site.
Book Online Now
To Save $20
Book Online Now
To Save $20
Local Junk Removal & Hauling Services