Shed Removal Plano TX
Press the Easy Button with JM Junk Remover's: Your Shed Removal Solution in Plano and Beyond!
Instant Service Quote
Tell Our Team What You Want Gone!
214-888-5865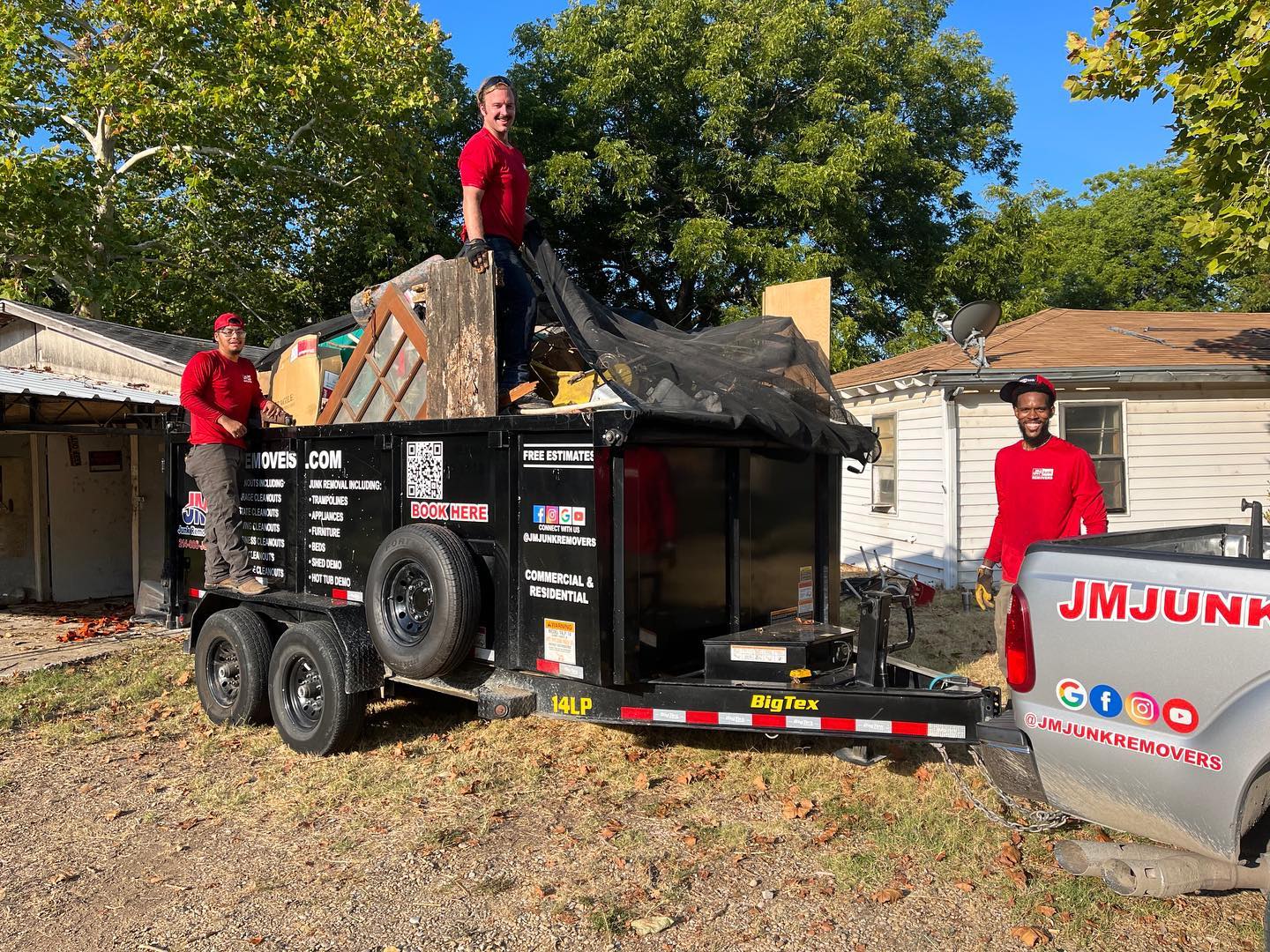 Tearing Down Sheds and Clearing Space Made Effortless
Are you faced with the daunting task of shedding your space of an old, worn-out shed? JM Junk Removers has your back! Your trusted partner for shed tear down and debris removal in Plano, Texas, and the surrounding areas. We understand that dismantling a shed and managing the resulting debris can be a challenge for most people. That's why we're here to make it feel like you've pressed the "easy button."
The Shed Dismantling Struggle
Let's be honest – sheds may seem innocent from a distance, but when it comes to taking them down, it's a different story. From rusty nails that seem to multiply like rabbits, to stubborn wooden panels that refuse to budge, the process can quickly turn into a nightmare. And let's not forget about the amount of screws and bolts that appear to hold everything together. Not to mention, the mess of debris left behind seems like a task on its own. It's like untangling a puzzle without a clear picture. That's why choosing JM Junk Removers for this shed removal project in Plano is the right choice for effortlessly getting rid of your shed to clear up space in your yard.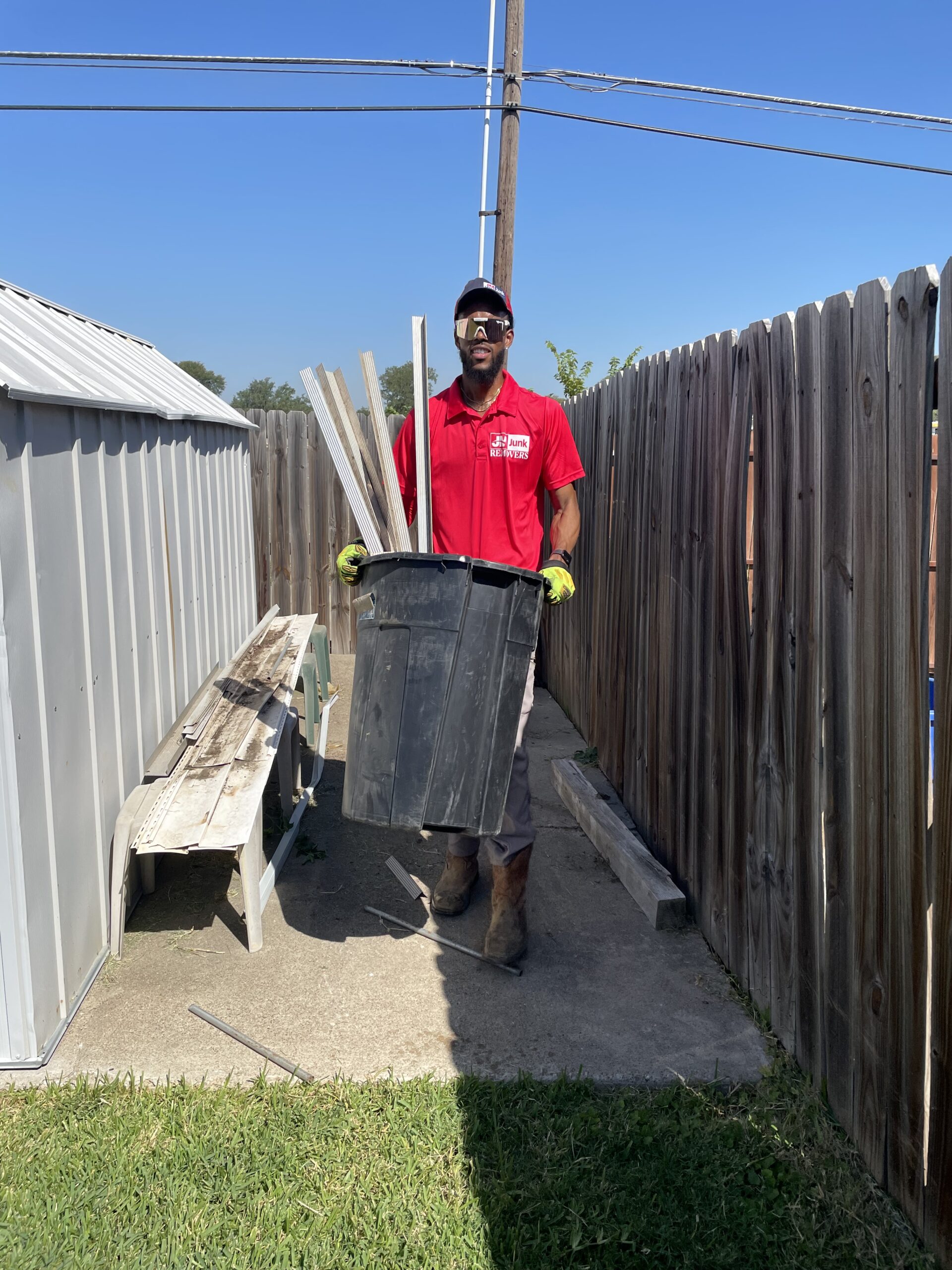 Why JM Junk Removers?
Imagine this: you're standing in front of that old shed, dreading the chaos of having to remove it yourself. Now, envision pressing the "easy button" – that's exactly what you're doing when you choose JM Junk Removers. Our team of experts specializes in turning the seemingly impossible into a walk in the park. We take on the heavy lifting, the dirty work, and the headache-inducing puzzle of dismantling your shed and hauling away every last bit of debris.
We aren't just removing sheds; we're restoring organization to your property. Our skilled crew of insured professionals not only tear down sheds of all shapes and sizes, but we also meticulously clear out the aftermath. Those splinters, nails, and bits of wood that are left over vanish after the work is complete. We believe in leaving no trace behind – except, of course, a clean and open canvas for you to use as you please.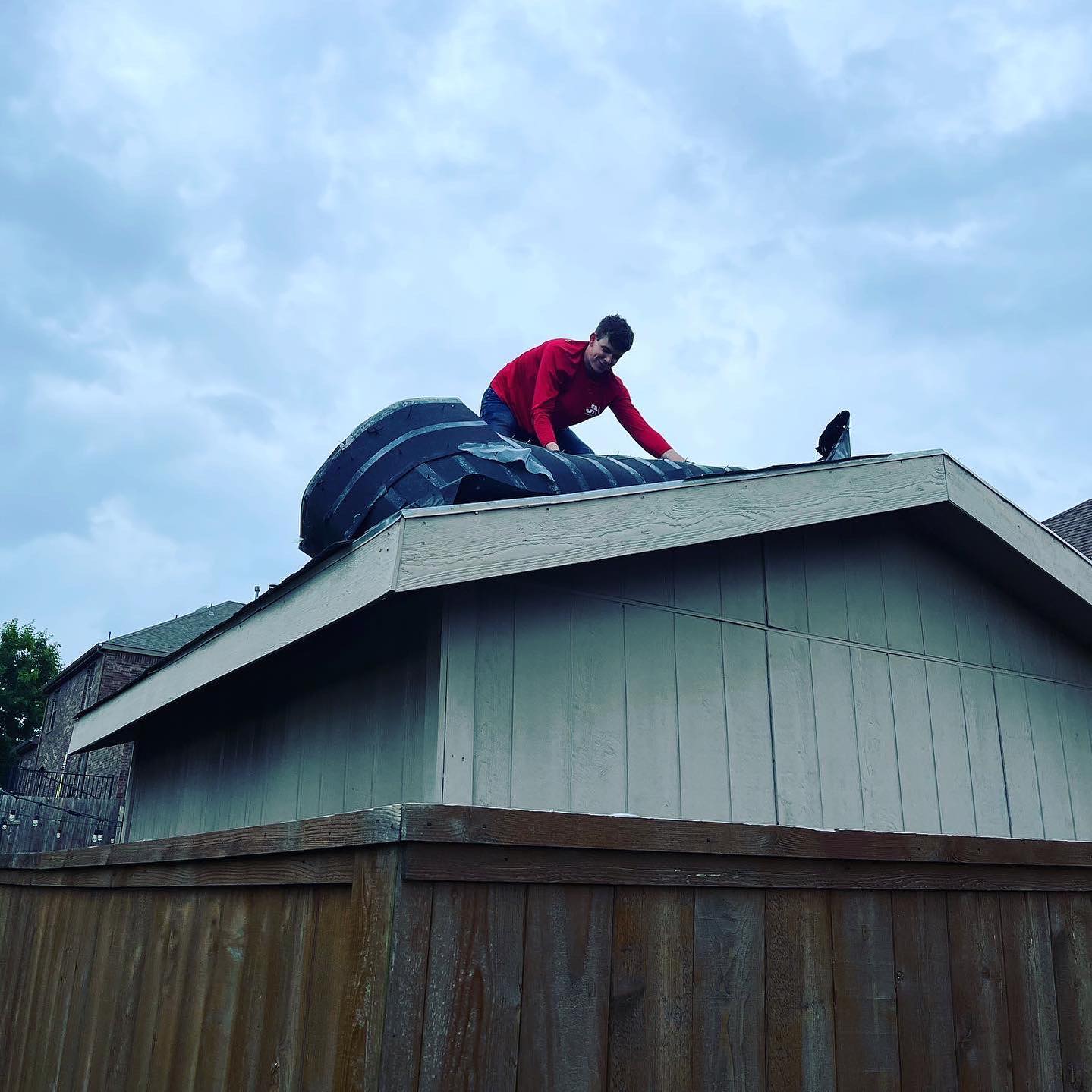 Operating Hours and Contact Information
Tearing down a shed and clearing away the mess doesn't have to be a never-ending saga. Choose JM Junk Removers, and you're choosing simplicity, efficiency, and a breath of fresh air. Say goodbye to shed-related stress – press the "easy button" and let us handle the rest!
Ready to take the first step toward hassle-free shed removal? Reach out to us during our convenient operating hours:
Monday to Friday: 6:00 AM – 7:00 PM
Saturday: 7:00 AM – 2:00 PM
You can contact us at 214-888-5865 to discuss your shed removal needs or contact us online about your specific situation and we'll have a team member reach out to help you.
Press "Easy" Today!
When it comes to shedding your worries, JM Junk Removers is the name to trust in the DFW area. Contact us today and experience the transformation firsthand!
Say Goodbye To Your Old Shed In Plano Texas, We Make Removal A Breeze!
Schedule an appointment with JM Junk Removers by giving us a call at 214-888-5865, sending us an email, or booking online.
We'll provide you a 2-hour window to choose from so that we can discuss and determine how much the shed removal will cost.
On the day of the planned junk removal project, we will call 30-60 minutes prior to let you know when we'll be there.
All the junk will be loaded into our trucks/trailers and transported to a disposal site.
Book Online Now
To Save $20
Book Online Now
To Save $20
Local Junk Removal & Hauling Services