Garage Cleanout in Rowlett TX
JM Junk Removers is the company to call to when you need to cleanout your garage full of junk in Rowlett, TX or the surrounding cities.
Instant Service Quote
Tell Our Team What You Want Gone!
214-888-5865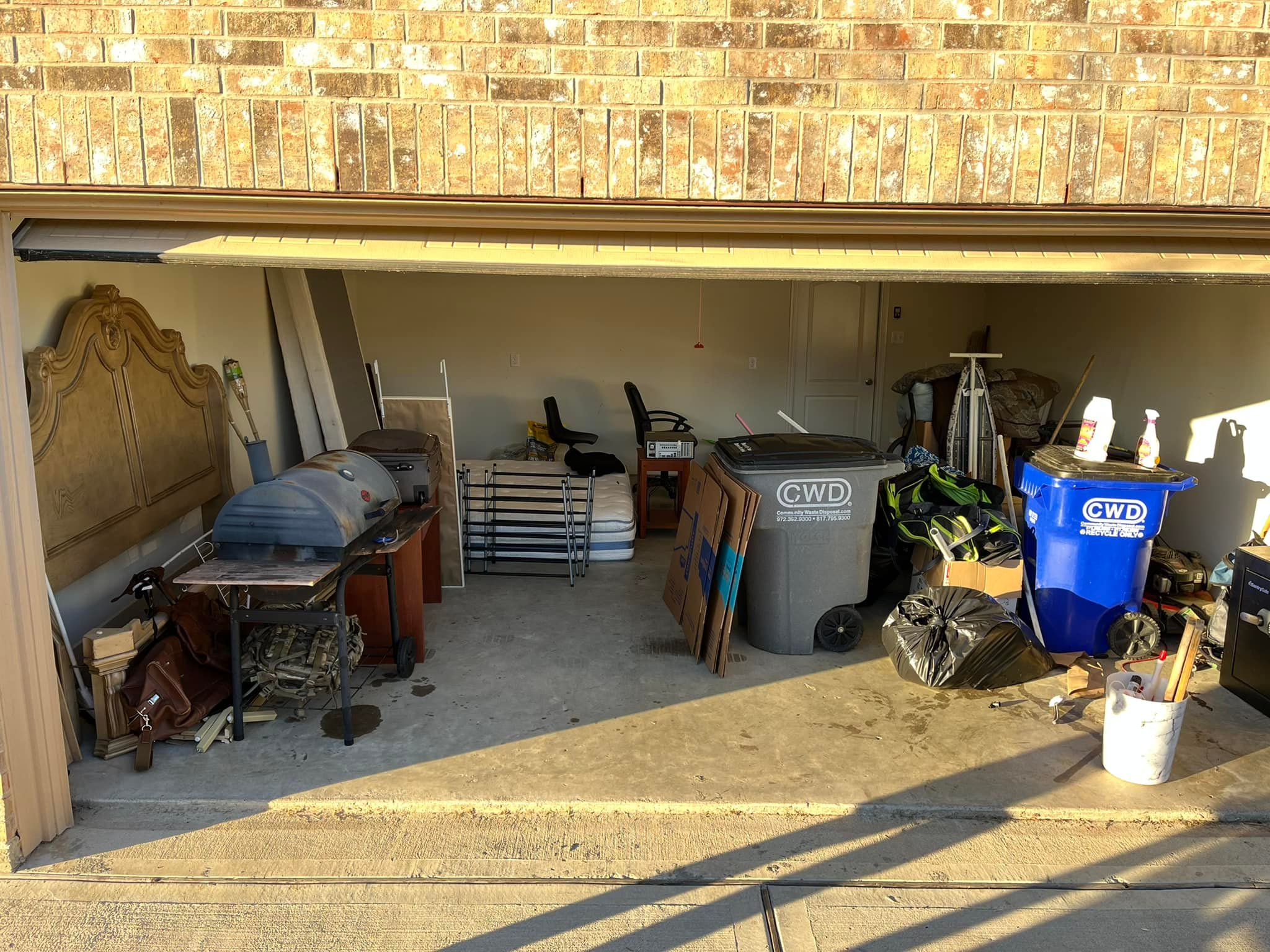 About Rowlett & Garage Cleanout
Rowlett is a city in Texas that is located on the eastern shore of Lake Ray Hubbard. The city is part of the Dallas-Fort Worth metropolitan area and has a population of over 65,000 people. Rowlett was incorporated in the early 1960s and has grown steadily since then. However, junk can accumulate in any home, no matter how clean it is. If your garage has become cluttered with junk, we can help!
Homeowners in Rowlett who are looking to get rid of their excess junk can turn to JM Junk Removers. We are a local company that specializes in garage cleanouts in Rowlett and can take care of everything for you. We have a team of experienced and professional junk removers who will come to your home, assess the situation, and then get to work. We will ensure that all of your unwanted junk is removed from your garage so that you can have the space you need.
If you are interested in learning more about our garage cleanout services in Rowlett, contact us online today or give us a call at 214-888-5865.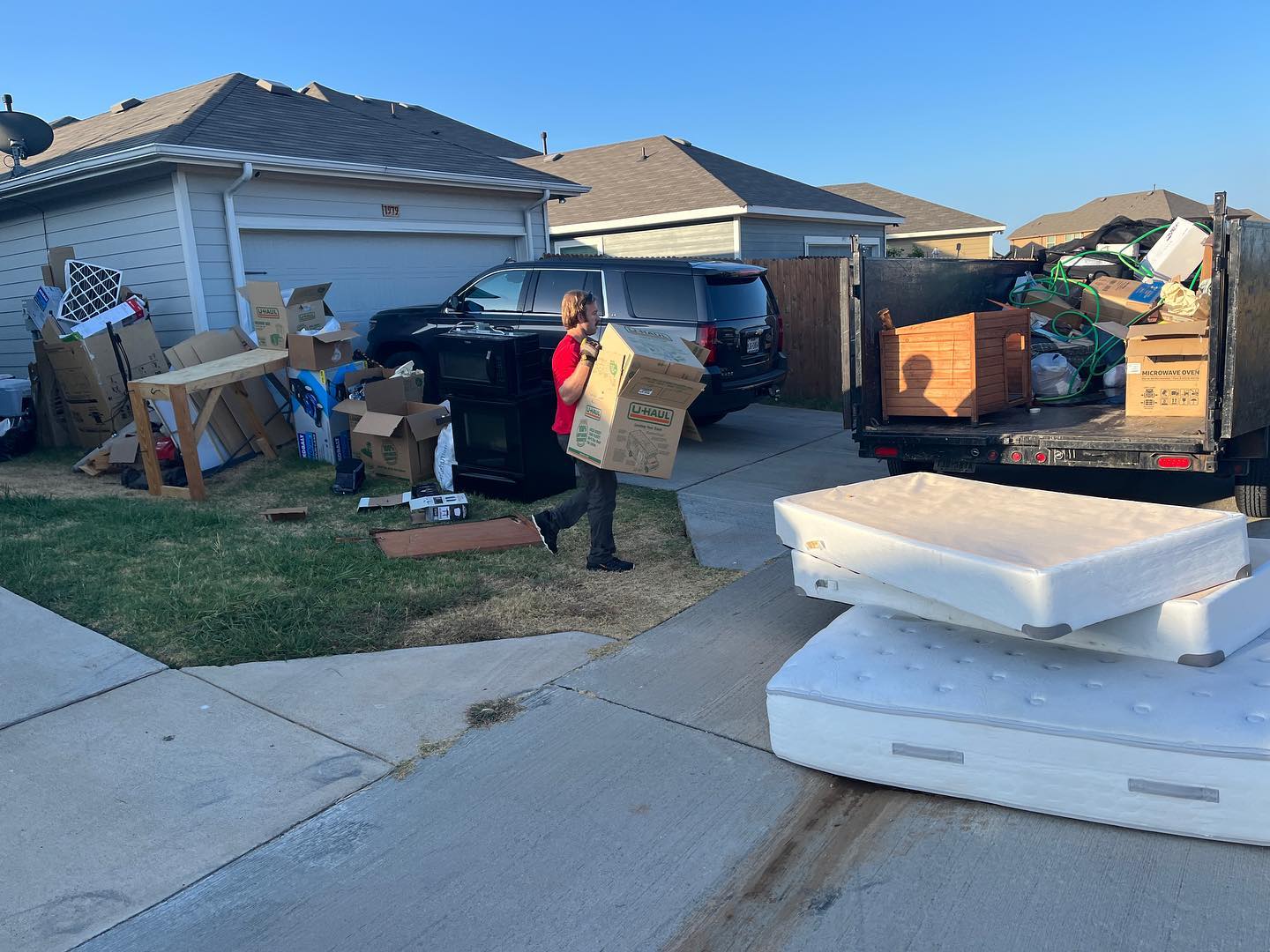 What Type Of Items We Remove
At JM Junk Removers, we remove just about any item you have stored in your garage. This includes furniture, appliances, excess trash, small items, debris, heavy items, and even yard waste.
Yard debris
Small items
Bags of trash
Broken tools
Shelves
Metal
and more!
That's right – no item is too big or small for our team of experienced professionals. We're equipped to handle any removal job, so whether you have a single piece of furniture to get rid of or an entire truckload of debris, we can help.
What type of payment methods do you accept?
We accept cash and all major credit cards.
Do you provide any other services?
In addition to garage cleanout, JM Junk Removers offers other types of cleanout services for homeowners including: home cleanout, attic cleanout, foreclosure cleanout, eviction cleanout, and move out cleanout!
Garage Cleanout Made Easy – Get In Touch
Most homes have a garage where residents can park their car or store extra belongings. However, over time, it's easy for the garage to become cluttered with boxes, old furniture, and other items that are no longer needed. When this happens, it can be difficult to find the space to park your car or even move around inside the garage. Fortunately, there is an easy solution – garage cleanout services in Rowlett from JM Junk Removers.
At JM Junk Removers, we understand that sometimes you need a little help getting rid of excess junk. That's why we offer same-day garage cleanout services in Rowlett. We'll come to your home and take away any unwanted items, so you don't have to worry about transportation or disposal. We're even happy to do the heavy lifting!
As a result, you can enjoy a clean and clutter-free garage without lifting a finger. Contact us to learn more about our services or to schedule a free on-site estimate at 214-888-5865!
Book Online Now
To Save $20
Book Online Now
To Save $20
4 Step Process To Getting The Junk In Your Garage Removed.
Schedule an appointment with JM Junk Removers by giving us a call at 214-888-5865, sending us an email, or booking online.
We'll provide you a 2-hour window to choose from so that we can discuss and determine how much the garage cleanout will cost.
On the day of the planned junk removal project, we will call 30-60 minutes prior to let you know when we'll be there.
All the junk will be loaded into our trucks/trailers and transported to a disposal site.
Local Junk Removal & Hauling Services