Shed Removal in Richardson TX
Are you tired of that old, dilapidated shed taking up valuable space in your backyard? We've got you covered, contact JM Junk Removers for the easiest shed removal services in Richardson!
Instant Service Quote
Tell Our Team What You Want Gone!
214-888-5865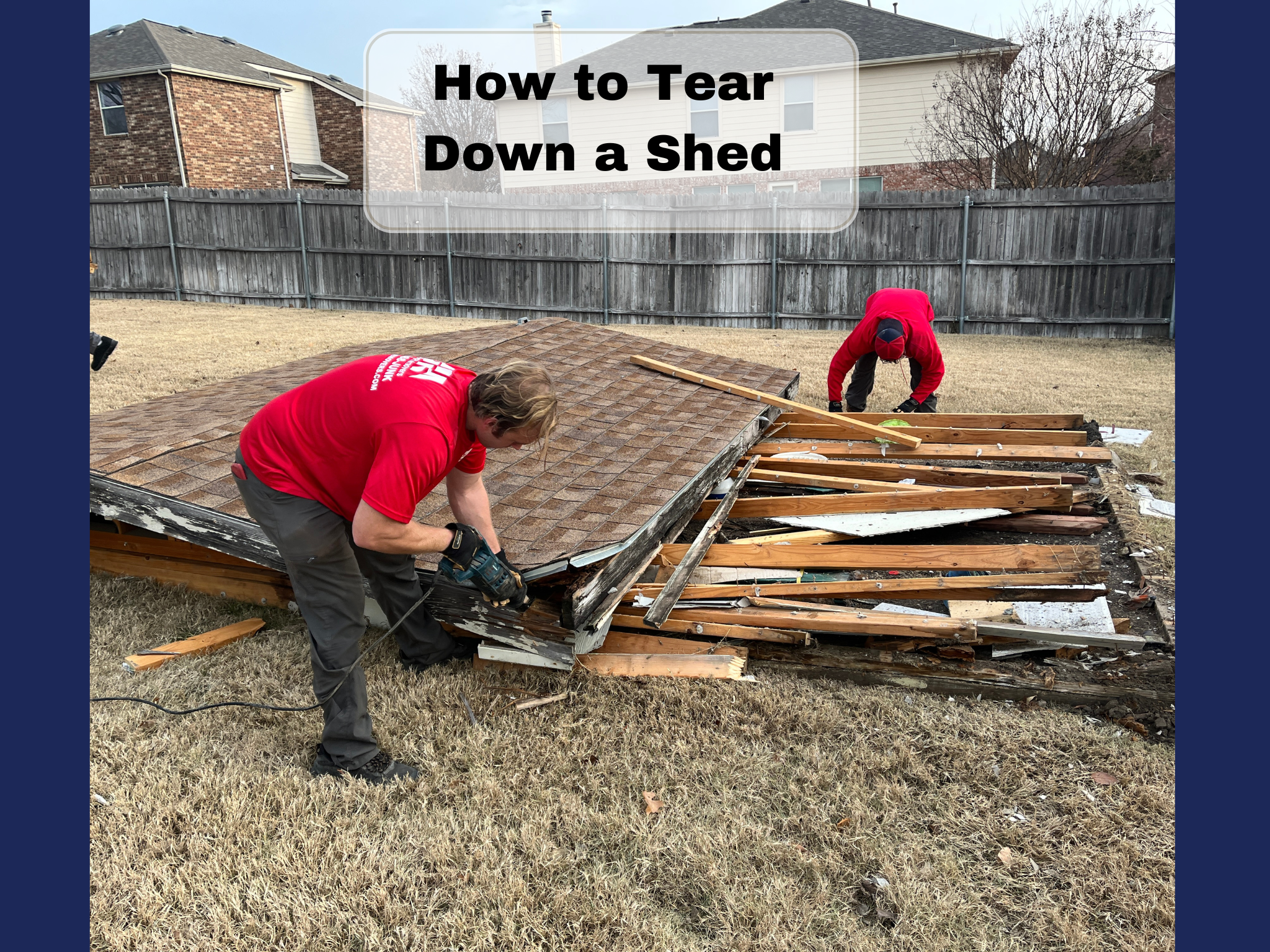 Trying To Do It Yourself Is Hard, Hiring JM Junk Removers is Easy!
Attempting to remove a shed on your own can quickly escalate into an overwhelming challenge. The process, often underestimated, demands not only physical exertion but also technical know-how. From disassembling the structure while minimizing damage to managing the debris and its proper disposal, the complexities can easily lead to frustration. The strain on time, energy, and resources becomes evident, leaving you grappling with an assortment of hurdles. In these moments, the wisdom of entrusting shed removal to professionals like JM Junk Removers shines through, offering a seamless solution to what might otherwise be a daunting and taxing endeavor.
Whether it's a sprawling wooden shed that has weathered decades or a compact metal storage space that has seen better days, our seasoned crew stands prepared. Our commitment to precision dismantling, responsible disposal, and impeccable site cleanup remains unwavering, ensuring that no shed is too big or too small for us to transform your outdoor space with diligence and care.
Wooden Sheds: Whether it's a worn-out garden shed or an old storage structure, we have the tools and expertise to carefully dismantle and remove wooden sheds, minimizing any impact on your property.
Metal Sheds: Metal sheds might have served their purpose, but they can become rusty eyesores over time. Our skilled team will efficiently dismantle and haul away metal sheds, leaving your property looking clean and tidy.
Plastic/Vinyl Sheds: These lightweight sheds are no match for our shed removal specialists. We'll dismantle and remove plastic or vinyl sheds, ensuring the site is cleared of all debris.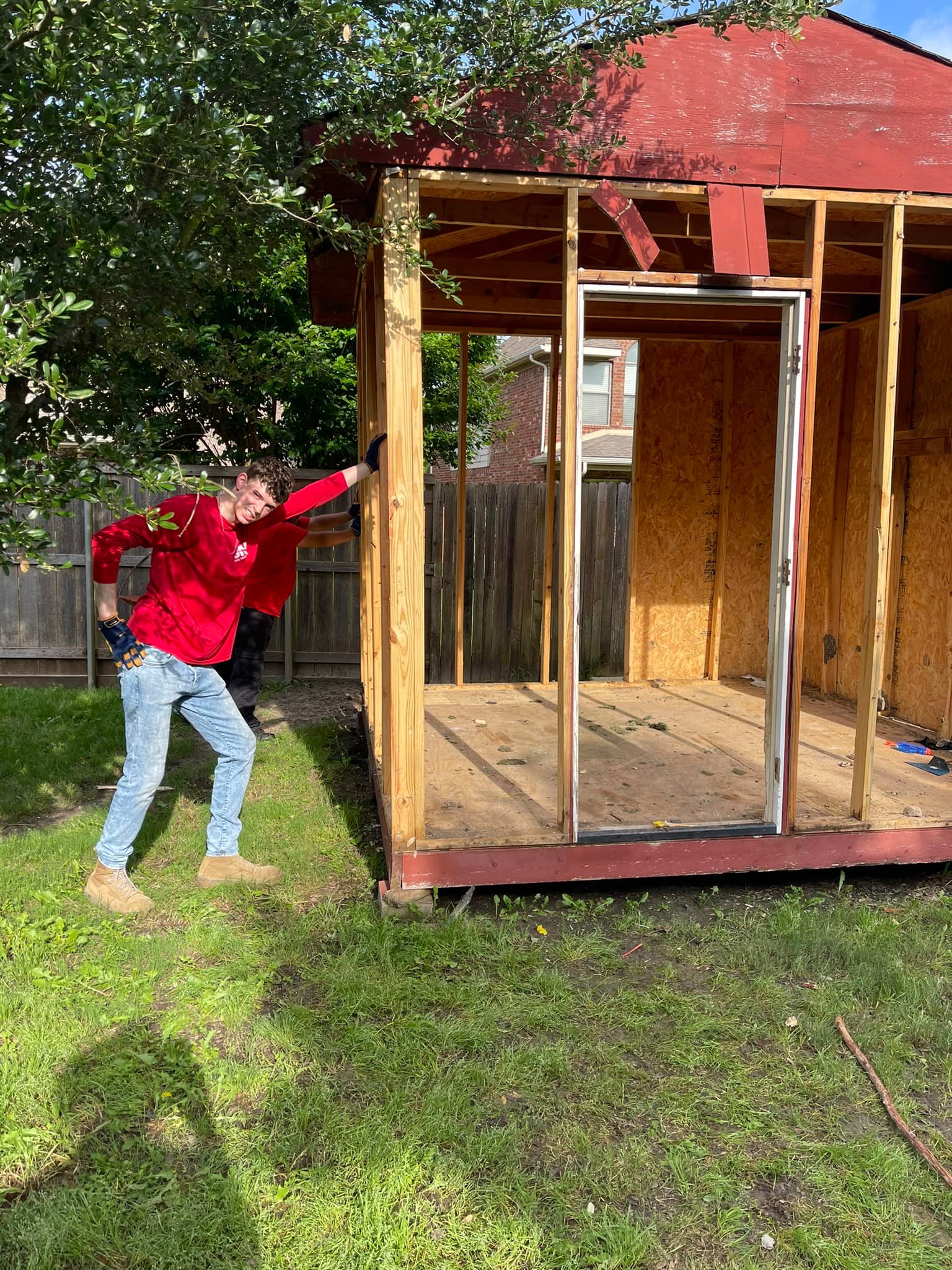 Our Shed Removal Process:
When you choose JM Junk Removers for your shed removal needs in Richardson, you can expect a streamlined and professional process:
Assessment: Our team will visit your property to assess the shed's size, construction, and any specific requirements for removal.
Dismantling: We employ safe and effective techniques to dismantle the shed, starting from the roof and working our way down to the foundation. Our goal is to minimize any disruption to your property during the process keeping in mind the sheds surroundings.
Debris Removal: Once the shed is dismantled, we'll carefully collect all debris and load it onto our trucks and trailers.
Site Cleanup: We take pride in leaving your property in great condition. After removing the shed and debris, we'll conduct a thorough site cleanup, ensuring no traces of the old shed remain. That's it, the shed is removed!
If you are looking for the easiest shed removal service in Richardson Texas, give us a call at 214-888-5865 or contact us online!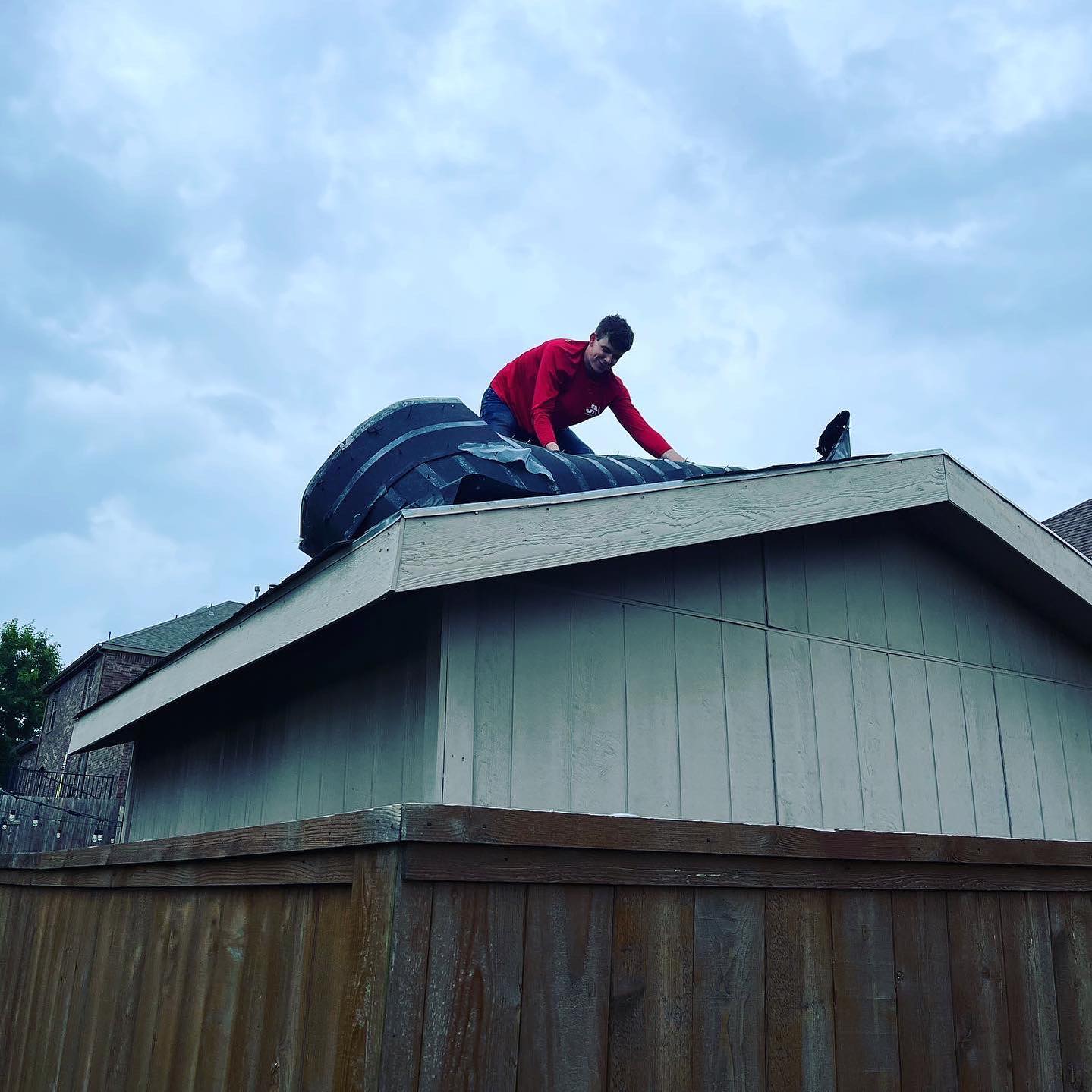 Best Shed Removers in Richardson – Give Us a Call!
When it comes to shed removal, you can trust JM Junk Removers to handle the job with expertise and care. Say goodbye to the hassles and headaches of tackling shed removal on your own. Our skilled team is equipped to manage all aspects of the process, from dismantling to responsible disposal, ensuring your property is left clean and transformed. For a stress-free experience, give us a call today at 214-888-5865. You can also conveniently reach out to us online, and a friendly team member will be more than happy to reach out and assist you. Reclaim your space with confidence – JM Junk Removers is here to help!
With our commitment to customer satisfaction and environmentally-conscious practices, you can trust us to transform your outdoor space.
We offer a free no-obligation estimate and answer any questions you may have regarding our shed removal services. We accept contactless mobile payments in addition to traditional payments such as all major credit cards and cash.
You Call, We Quote, You Approve, & We Remove Your Shed… It's That Simple!
If you are located in Richardson, Forney, Dallas, Rockwall, or the surrounding area and looking for any type of junk removal services including shed removal and demolition, then we are here to help.
Call or text us to get started! 214-888-5865 is our phone number. Text us at 214-888-5865.
We'll phone you on the day of your appointment to let you know we're on our way.
When our crew arrives, we'll take a brief check at your junk and give you a final estimate.
Does this seem good to you? Awesome, our team will get to work hauling your junk right now.
Book Online Now
To Save $20
Book Online Now
To Save $20
Local Junk Removal & Hauling Services