Demolition: Should You DIY or Hire a Professional?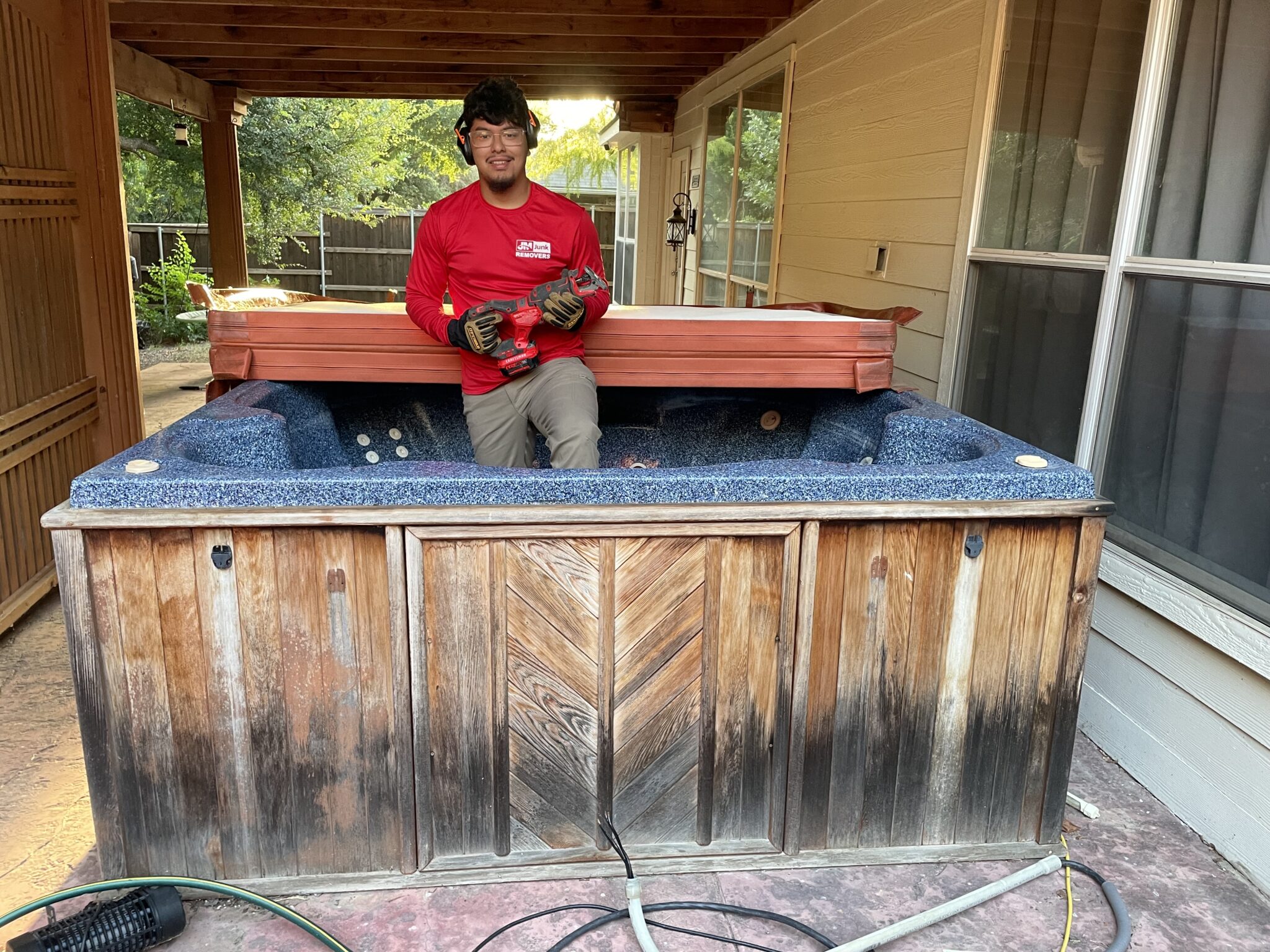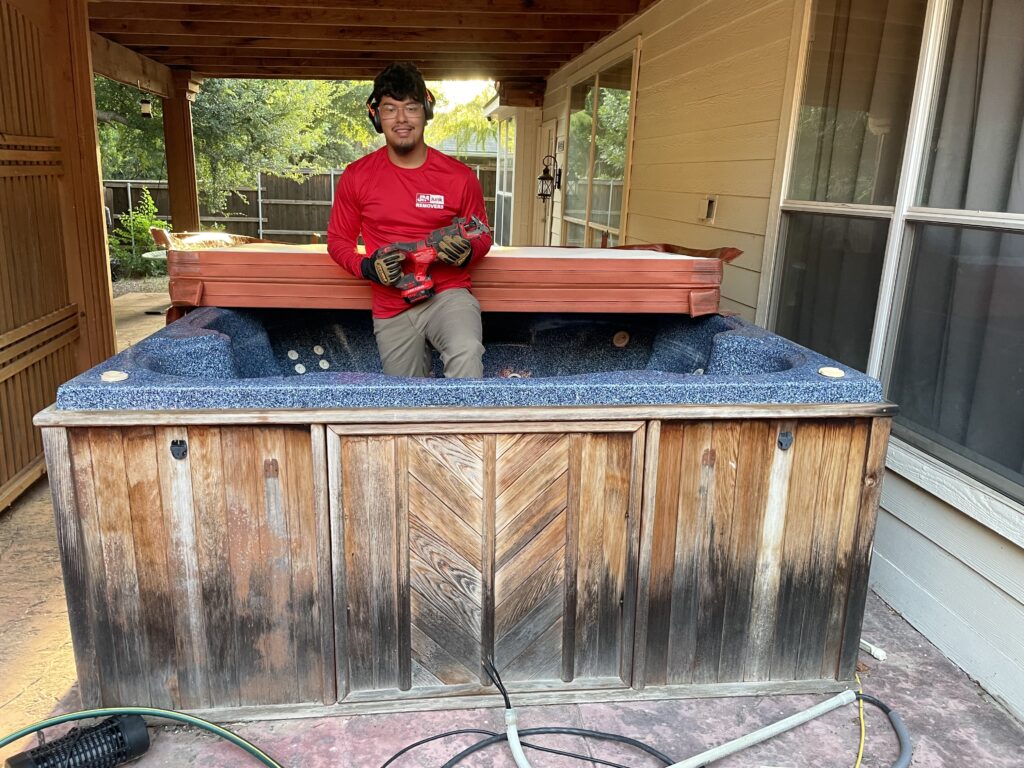 Demolition Ready
Demolition: Should You DIY or Hire a Professional?
Do you have a deck or shed that is deteriorating? Are you tired of the unused trampoline or playset in the backyard taking up space? Are you looking to get rid of the hot tub or above ground pool that has seen better days? These are all demolition services that you can either DIY or hire a professional to complete for you. Can you really save money doing it yourself? What is the costs of doing it yourself? Should you hire a professional junk removal company to do it for you? That is what we will be discussing in this blog but if you decide to hire a professional to do the work for you, call JM Junk Removers. We are your highly experienced demolition experts in DFW.
What Is the Costs of DIY Demolition?
When you decide to do DIY demolition you are going to need to be prepared and understand the actual costs of DIY. Knowing what you need and where is start is key to making this a successful DIY. Here are some things you will need.
Tools: contractor trash bags, tarps, crowbar, nail puller, pliers, stud finder, hammer, wrench, electric drill and bits, screwdriver, shop vacuum, wheelbarrow, reciprocating saw, PPE, and rental dumpster. These are just standard things you will need for any demolition job. The demolition job you are doing may require other speciality or common tools.
Research: You need to know the demands of the demolition job you are going to do. Write down the steps to help you clearly see what needs to be done in order to complete the tasks. You can utilize "How To' videos from YouTube or specialty videos from home improvement stores.
Can-Do-Attitude: You need to go into this knowing you can do the DIY demolition service you are going to do. You need to have patience under pressure. You need to be the type of person that enjoys a challenge and can problem solve quickly.
Ability to Ask For Help: If you are taking on DIY demolition, you need to be able to ask for help. Know what your written or visual resources are and where to find them is a way of seeking help. You will need help from at least one other person, if not two helpers.
Will DIY Save You Money?
When you take on a DIY project that requires so much physical strength and endurance, you really need to know the costs before you begin. Then ask yourself if DIY will save you money, or costs you more in the end. Let's look at the costs to better make that decision. After you go through this list, you need to really ask yourself if you are saving any money, or costing yourself more in the end.
Time and Effort: A lot of time and effort will go into research, shopping, and labor. The amount of effort you and your helper will expend on the actual demolition is not all the effort that goes into this project. Preparation time and actual time on the demolition are also separate considerations. You must have enough time to complete the job once you start. The demolition job itself will take anywhere from hours to days to complete.
Monetary Investment: If you don't have the needed tools already, you will need to purchase them. You will need to rent a dumpster and will have to pay for any form of disposal.
Physical Demands: Any demolition job you do can take a toll on your body. Risking injury far outweighs saving money. Be sure you are fully capable and equipped for the job. You will need to have a helper that is also physically able to help complete the job. You need to be confident in your physical ability to do the manual labor and comfortable using the required tools.
Why Hire a Professional
If you have looked into your DIY project thoroughly, and realize it is more complicated and demanding than you expected, then it is time to call a professional. When you realize you don't have the time or adequate help, you need to hire a professional.
Once you realize the cost isn't comparable, you will want to call JM Junk Removers to get an estimate. We will give you no obligation estimate when you call us at 214-88-JUNK (5865) or contact us online.
Hiring a professional company, like JM Junk Removers, will keep you and your property safe. You no longer have to stress over your capabilities or availability to complete the demolition and removal job.
Why Call JM Junk Removers
If you're looking for a highly experienced team to take on your demolition service, look no further than JM Junk Removers. We are highly experienced, insured, convenient, professional, and efficient. We have over 5 years experience in DFW in residential demolition and removal services. We're confident that our services are the best in town. Our team of experts will have your demolition job completed. You can spend your time doing better things.
With over 250 Five-Star reviews we come recommended for all our services from customers from all over DFW. Don't just take our word or it! Our reviews will speak for us! Let us take care of your demolition and removal services with our highly qualified, insured, and experienced professional field crew.
Demolition and removal services we provide:
A Few Other Services We Provide
Local Junk Removal & Hauling Services