Eviction Clean Out: Why, When, and How to deal with a Tenant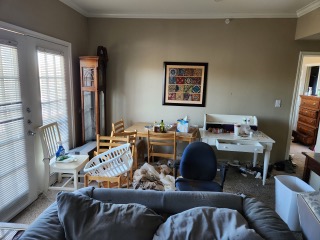 Eviction clean outs can be a stressful process. Whether you are a landlord or property manager, it is important to understand the why, when, and how of eviction clean outs.
Why Perform an Eviction Clean Out?
An eviction cleanout is necessary when a tenant has been evicted from a property. This is typically the result of a tenant not paying rent or violating the terms of their lease agreement. Once the eviction process has been completed, the landlord or property manager will want to reclaim possession of the property. Performing an eviction cleanout is the only way to do this.
When Should an Eviction Clean Out be Performed?
An eviction cleanout should be done as soon as possible after the eviction process is completed. This helps to ensure that the tenant does not have the opportunity to re-occupy the property. In addition, it is important to perform an eviction clean out as quickly as possible in order to prevent any damage to the property that can occur if the tenant has not already removed all of their belongings.
How to Deal With a Tenant During an Eviction Clean Out
When dealing with a tenant during an eviction cleanout, it is important to be professional and respectful. It is also important to be aware of any local laws that may govern eviction cleanouts. In some cases, the tenant may be able to stay in the property until a specific date or until the eviction cleanout is completed. In any case, it is important to ensure that the tenant is not harassed or intimidated during the eviction clean out process.
At JM Junk Removers, we understand the importance of eviction cleanouts. We have the experience and expertise to get the job done quickly and efficiently. Contact us today to learn more about how we can help with your eviction cleanout.
A Few Other Services We Provide
Local Junk Removal & Hauling Services