Junk Removal for Businesses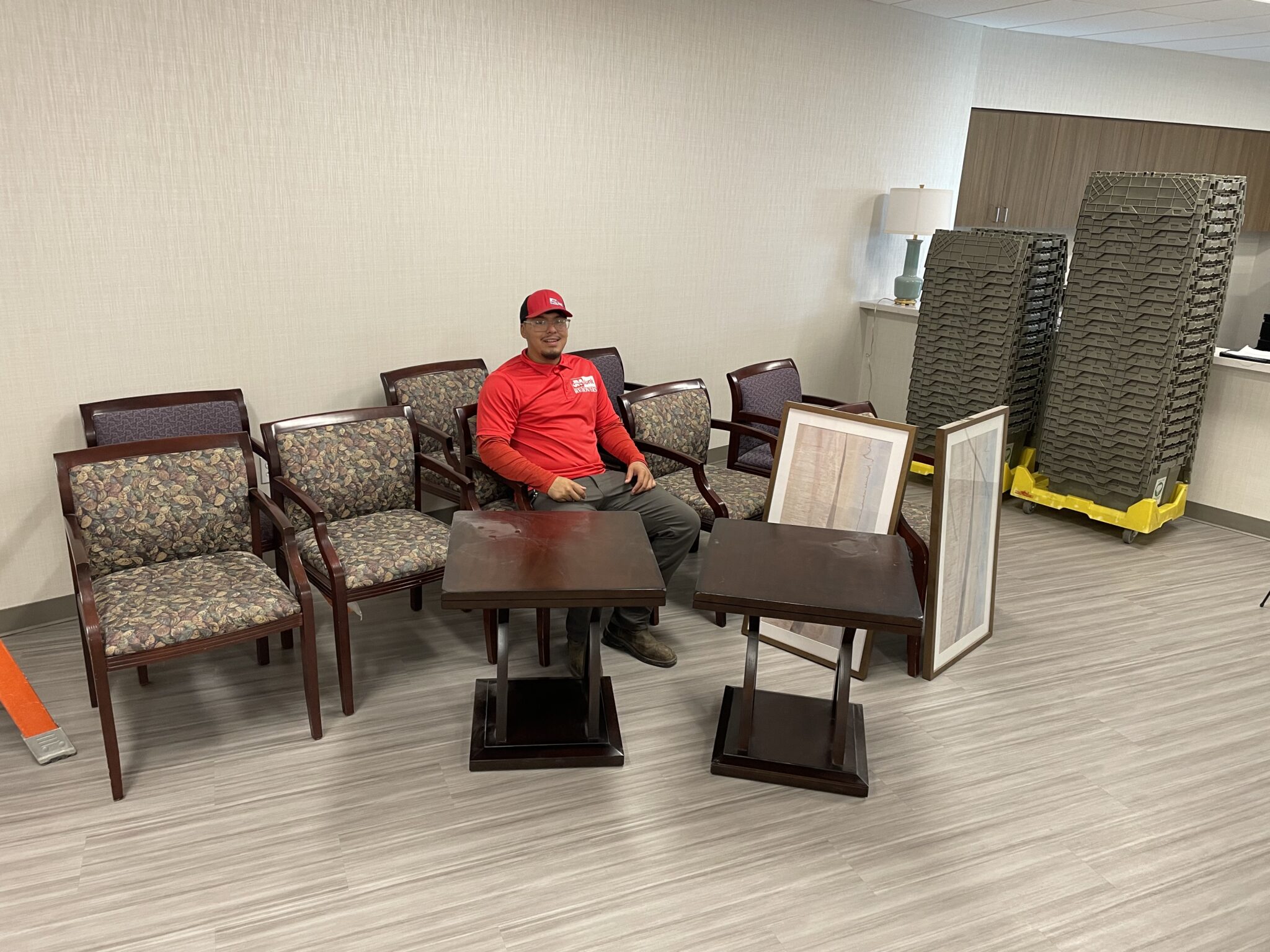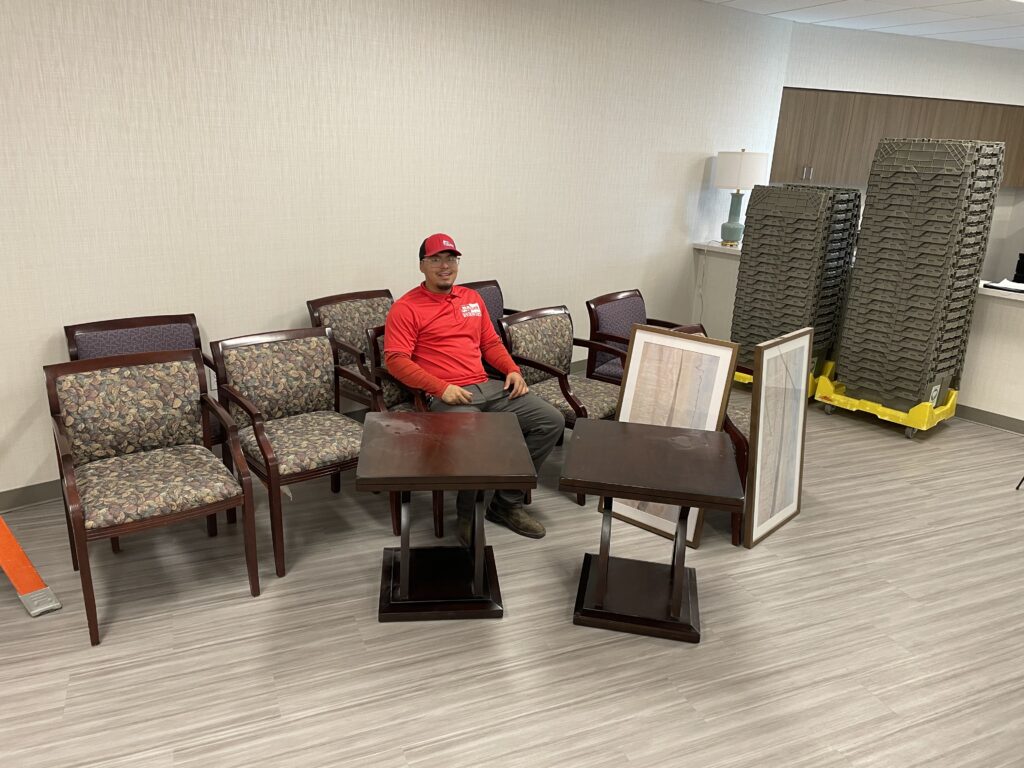 JM Junk Removers provides an office cleanout for a Dallas business.
Junk Removal for Businesses
Junk removal for businesses is a necessity to declutter your workspace. Businesses across Dallas benefit from commercial cleanouts and office cleanouts from JM Junk Removers. These are essential services to keep businesses free from junk and clutter while providing more a productive work space.
The average American ages 25-55 spends 40 hours a week working, making their business a 'second home'. Whether your business consists of an office or a whole commercial building, it is furnished much like your home. Your place of business most likely has furniture, appliances, cardboard boxes, plastic containers or bins, a kitchen, a bathroom, storage closets, and electronics. In time, you will have junk, old furniture, and broken appliances you want removed.
This is where JM Junk Removers can help your business be better organized, decluttered, and aesthetically pleasing to improve the environment in which we work. No one enjoys working in a office that feels stuffy or over run with junk. An open, well lit office provides a better environment for being productive. When you move through the spaces that you spend a large part of your day in you do not want to see over run spaces that block your ability to focus.
Why JM Junk Removers is the First Choice in Junk Removal for Businesses
JM Junk Removers offers many services to help with junk removal for businesses. Our team of professionals will work diligently to clear your space while you keep your business running. Take a look at what we can do for your business.
Why Chose JM Junk Removers for Your Business
At JM Junk Removers we put a lot of time and effort into training our employees. Our standards and core values that requires us all to be professional and courteous. We are respectful as we spend time working in the homes and offices of others. We carry insurance, but know how to properly protect your property from any damage as we complete our work.
JM Junk Removers is environmentally conscious. We will donate where applicable. There are places that will take commercial furniture donations as easily as they take residential ones. We also recycle e-waste. No need to stress over doing it yourself while trying to keep your business up and running. Let us do it for you!
Core Values
Excellence – Strive for excellence in ALL things.
Accountability – Accountability starts with YOU!
Teamwork – Success requires great teamwork.
Safety – Be mindful of safety at all times.
Honesty – Try to be honest in all of your doings.
Gratefulness – Practice gratefulness each day.
Family – Treat co-workers and customers like family.
How It Works
When you choose to use the professionals at JM Junk Removers, all you need to do is call! You will get one of their personable expertise on the phone right away. From the first to last interaction with JM Junk Removers you will understand why they have over 250 Five-Star reviews. They have an easy and consistent process to make the task stress free while valuing your time. You always know what to expect with them!
Call or text 214-307-0927, or email [email protected].
They will provide you with an estimate or book an in-person, no obligation quote.
On the day of the job, they call or text 30-60 minutes before arrival.
When they arrive, just point at what you want gone and they do the rest!
Once they complete the task, they will confirm the task is complete with you.
You will receive an invoice via text for payment with any card you choose.
It's that easy! For both your office and your home, we give you an "Easy Button" to be junk free.
A Few Other Services We Provide
Local Junk Removal & Hauling Services