How To Safely Remove Appliances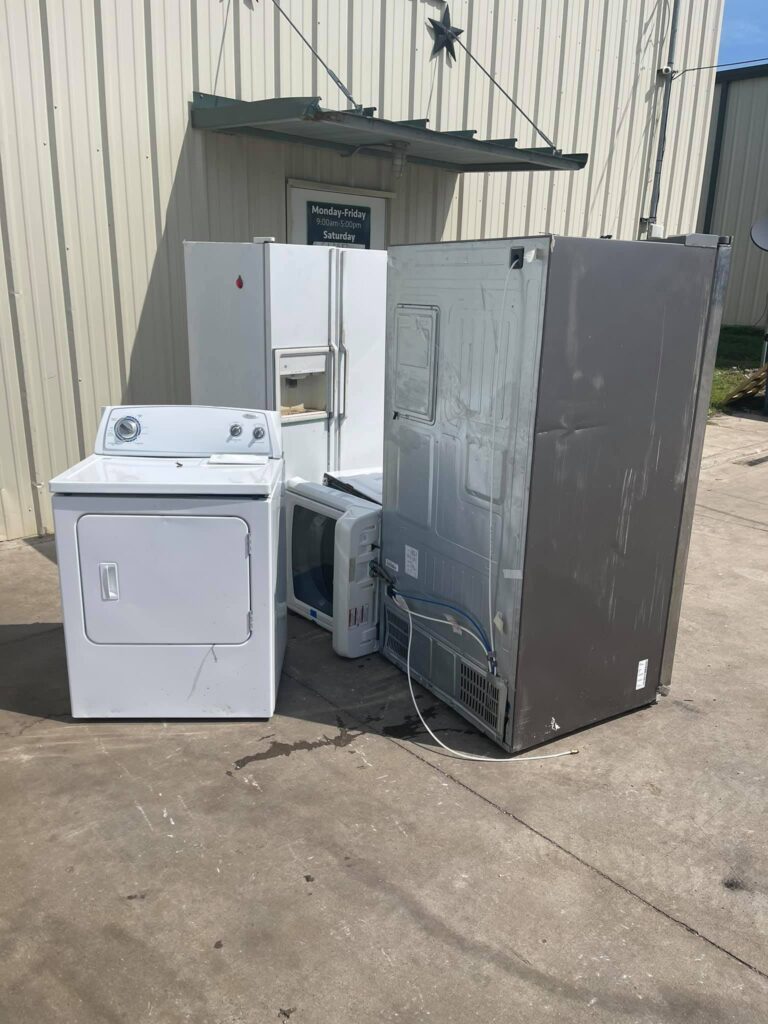 Welcome to the JM Junk Removers blog! We're a full-service junk removal company local to Forney, dedicated to helping our customers clear out their unwanted items quickly and efficiently. Whether you're looking to get rid of old furniture, pianos, electronics, or other items, we've got you covered. Today, we're going to talk about how to safely remove your appliances. Appliances are large and cumbersome items that can be difficult to move, and it's important to make sure you do it safely and correctly. Here are some tips for removing appliances from your home:
1. Safety First
Make sure the appliance is unplugged. Before you try to move an appliance, make sure it is unplugged and that all power sources are disconnected. This is for your safety and the safety of others.
2. Prep Work
Prepare the area. Make sure there is enough space for you to move the appliance. If there is furniture, boxes, or other items in the way, move them out of the way. This will make it easier to maneuver the appliance.
3. Ask for Help
Get help. Appliances are heavy and difficult to move. For your safety and that of the appliance, it's best to get help from a friend or professional junk removal service.
4. Dissassembly
Disassemble the appliance. If possible, it's best to disassemble the appliance before moving it. This will make it easier to move and will reduce the risk of damaging the appliance.
5. Safely Moving the Appliance
Carefully move the appliance. Use appropriate lifting techniques and be sure to protect your back by using your knees to lift. If you're using a dolly, make sure the appliance is secure and won't fall off. Following these steps will help you safely and efficiently remove your appliances.
However, if you're not comfortable doing it yourself, you can always call us JM Junk Removers to do the job for you. Thanks for reading our blog. We hope you found this information helpful. If you have any questions or need help with appliance removal, please don't hesitate to contact us by visiting our website or calling/texting 214-888-JUNK. We'd be happy to help!
A Few Other Services We Provide
Local Junk Removal & Hauling Services