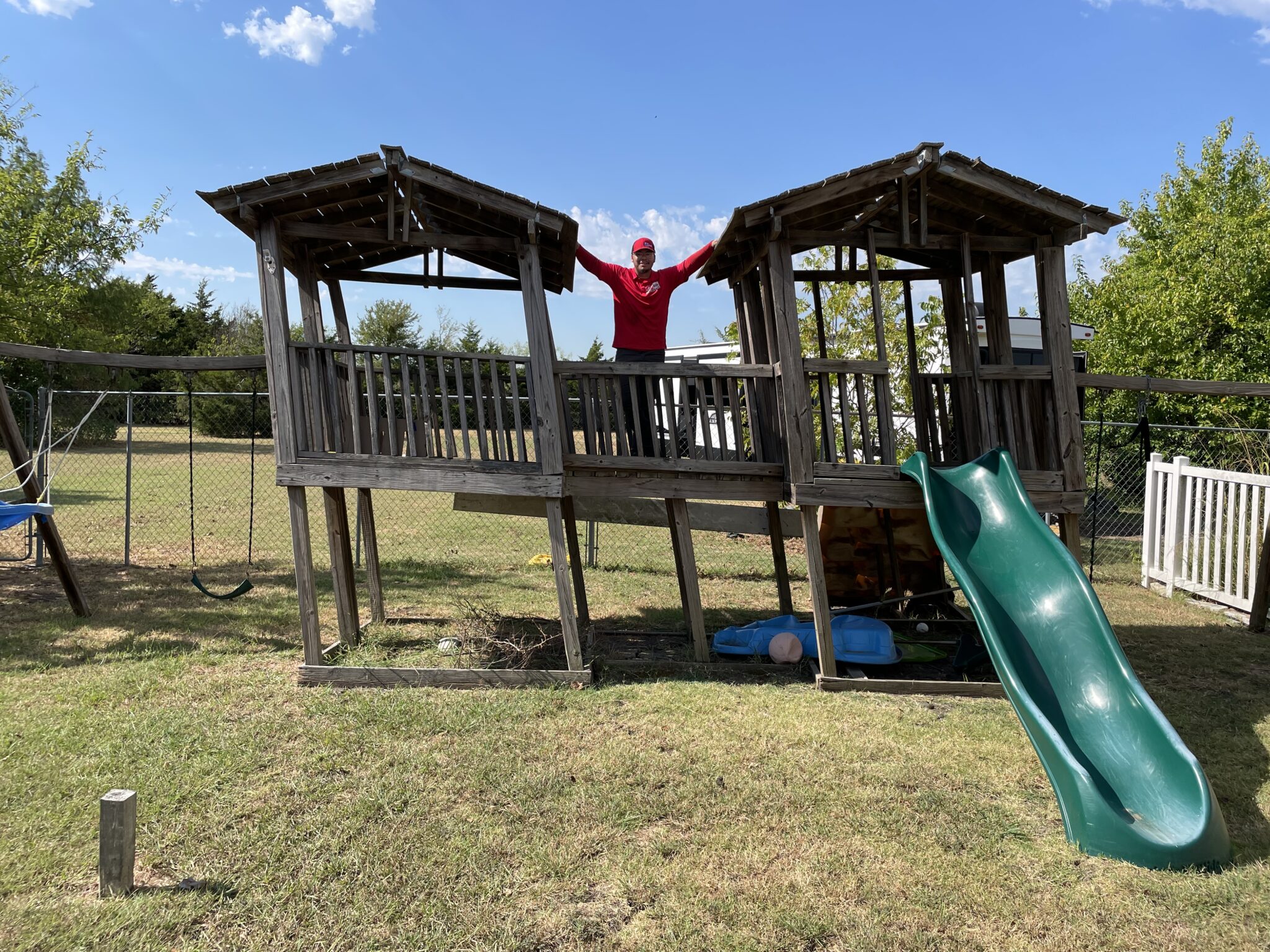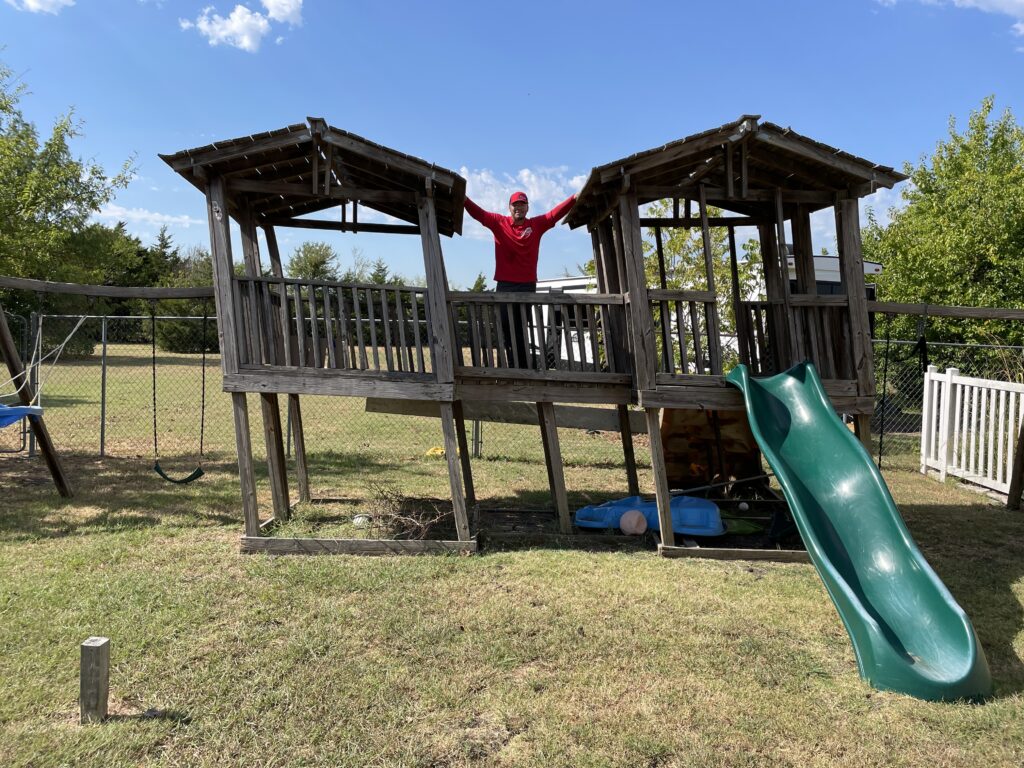 Outdoor Playset ready for demolition and removal.
How Do You Remove an Outdoor Playset?
There comes a time when outdoor playsets, swing sets, and trampolines are no longer being used. Whether it is from the family outgrowing it, or from the natural breakdown of them, removal is needed. Removing outdoor playsets and trampolines will increase property value and safety. Removing an outdoor playset or trampoline is a big job that can be done on your own. However, you can hire a professional company like JM Junk Removers to complete the task for you. If you have the time to complete the job and want to save some money, there are few things to consider before you start.
Preparation
Make sure you have all the right tools: a wrench, hammer, pliers, screwdriver, power tools charged up, and someone to help you. Be sure to protect any other surrounding structures. Especially if you have a pool that debris could get into. Plan out your time so you can complete the task once you start. You may need to rent a rollaway dumpster.
Completing the Job
Start with removing the interchangeable pieces first. This would be swings or slides on a playset. On a trampoline this would be your ladder and netting. From there you will start from the top and work your way down.
Disposal
Plan out your disposal. You can sell it or donate it to another family if it is in good condition. You will need to know what can go to the landfill verses what is recyclable. Research your local disposal options in advance. You do not want the debris sitting on your property to turn into a safety hazard.
How We Price Demolition and Removal.
When it comes to the cost of hiring JM Junk Removers for you outdoor playset removal you have to weigh it against the cost of doing the job yourself. From the possibility of injuring yourself to the amount of time it takes to complete such a complex job. We price your basic household junk by volume. We charge for the amount of space it takes up in our trucks or trailers. Demolition and haul away jobs are priced by the height, width, and length, which also leads to the amount of space that is taken up in our trailers or trucks. We can come out and give you an estimate, or you can text us pictures. Once our technicians are onsite, they will give you an exact and final price.
Additional Influential Factors for the Final Cost:
The location and accessibility of the outdoor playset
The condition of the outdoor playset
Whether the demo is done with machinery or by hand
Whether or not the playset has a base/foundation that needs to be removed
Why You Need to Hire Us.
JM Junk Removers has been demolishing outdoor playsets, swingsets, trampolines, sheds, decks, and hot tubs for years. We have the experience, training, and we are insured. Our field crew knows how to complete any demolition and removal job both efficiently and professionally. You can count on us to protect your property and leave it completely cleared when we are finished. We offer several demolition and removal services for your convenience. Your satisfaction is always guaranteed.
Demolition and Removal Services Offered
Our junk removal services are provided for the both your home and office. With a variety of services, JM Junk Removers can be a valuable asset to anyone needing junk removal. We are easily accessible, and are always courteous, creating loyal customers for life. See for yourself how easy it is! Contact us today for your home, office, garage, or commercial junk removal needs. Call us at 214-888-Junk (5865) to see what we can do for you.
A Few Other Services We Provide
Local Junk Removal & Hauling Services