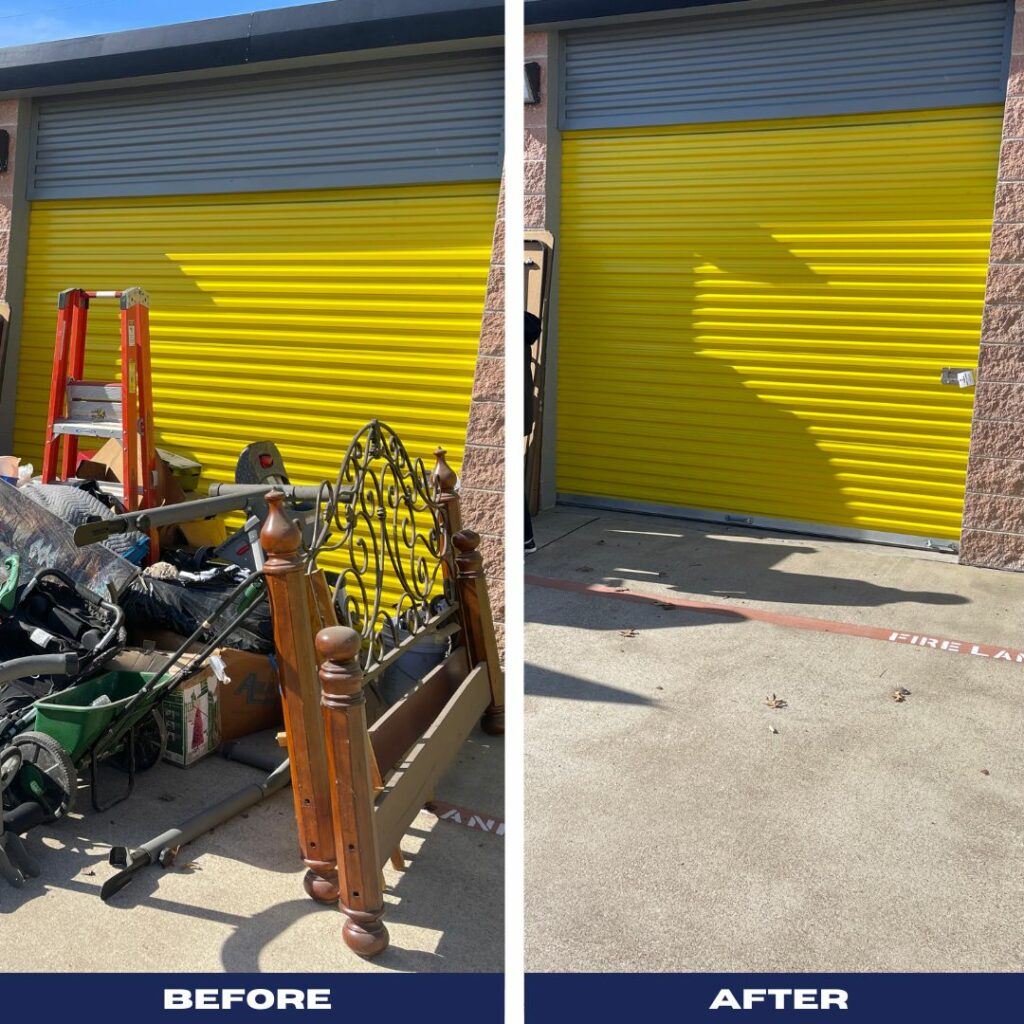 JM Junk Removers is a Dallas, Texas-based company specializing in a storage unit cleanout. With years of experience in junk removal, we have the expertise and equipment to take on any job, no matter the size. Wether you need to clean out a single unit or an entire facility, we can get the job done quickly and efficiently.
Cleaning out a storage unit can be a dirty job, it takes time, sometimes tools or equipment, and a bit of labor. That's where JM Junk Removers comes in and saves the day! Let us help you free up your time and save you money.
How We Do It
Our experienced team of professionals will work with you to ensure that the job is completed safely, with minimal disruption to your day-to-day operations. We understand the importance of respecting your space. We will take every step to ensure that our work is done with the utmost care. We also guarantee that all items removed from the facility will be either recycled, donated, or disposed of responsibly and in accordance with local recycling and disposal regulations.
JM Junk Removers strive to provide excellent customer service and will work with you to guarantee that your storage unit cleanout is done to your exact specifications. We are aware that every job is unique and will work with you to create a customized solution that meets your needs.
Contact Us For a Free Quote For Your Storage Unit Cleanout
If you're looking for an experienced team to take on your storage unit cleanout, look no further than JM Junk Removers. Contact us today to get started on your project! You can text or call us at 214-888-JUNK. We're confident that our services are the best in town. Our team of experts will have your unit emptied and ready for more space or a new tenant in no time!
A Few Other Services We Provide
Local Junk Removal & Hauling Services